ZheJiang Flexible Technology Co.,Ltd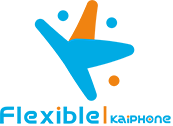 Company Description
Established in 2007, we have developed into a leading manufacturer in the flexible conduit market. From day one, we have always been deeply committed to manufacturing, designing and marketing all type of metallic and non-metallic conduits and fittings. ISO9001:2008, UL,CE,TUV and ATEX. Please feel free to contact us, if you have any request.
Categories
Address
No.50, Zhijiang Road, Huimin Street, EDZ, Jiashan County, ZheJiang
314100
JiaXing
China
List your business
Create a business listing on the Energy & Utilities markeplace
Sign up for the FREE Energy newsletter
The latest news and analysis sent to your inbox.