Wuxi Dingol Alternator Co., Ltd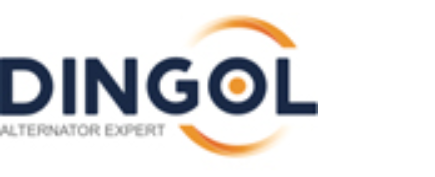 Company Description
DINGOL is a professional supplier of generators integrating R & D, manufacturing and service. With its core technology and manufacturing advantages of generators, DINGOL has been providing high-voltage, low-voltage, AC, DC standard generators and technical support for users; providing high quality customized products for strategic partners; and establishing a global service system together with strategic alliances.
DINGOL is a long-term stable supplier of the following series of supporting products, technologies and application support to global partners, such as: conventional stationary power station supporting products, continuously-operated gas power station supporting products, AUX series supporting products with super starting capability, cold chain logistics supporting products, lighthouse supporting products, communication base station maintenance-free supporting products, marine and port machinery supporting products, short body series supporting products, w....
Categories
Address
No.125 xingyuan road Changjing Town Jiangyin,jiangsu,China
214419
Wuxi
China
List your business
Create a business listing on the Energy & Utilities markeplace
Sign up for the FREE Energy newsletter
The latest news and analysis sent to your inbox.