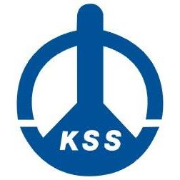 Kai Suh Suh Ent. Co., Ltd.
No. 38 Yen Ping N. Road, Sec 1
10341
Taipei
Taiwan, China
Kai Suh Suh Ent. Co., Ltd.
KSS, KAI SUH SUH ENTERPRISE CO., LTD. was established in 1969, as the leading manufacturer of cable ties and related wiring accessories in Asia. With 4-branch offices in Taiwan serving more than 20,000 accounts in Taiwan locally and 126 countries in...

Viale delle Industrie, 25
I-20864
Agrate Brianza (MB), Lombardia/Italy
Italy
ACE srl is a company founded in 1967. The qualified production of industrial wire harnesses allows ACE to cooperate with leading national and international companies. Its qualified personnel is capable of purchasing the raw material necessary to pro...