What Egypt will have to 'show off' at Sharm El Sheikh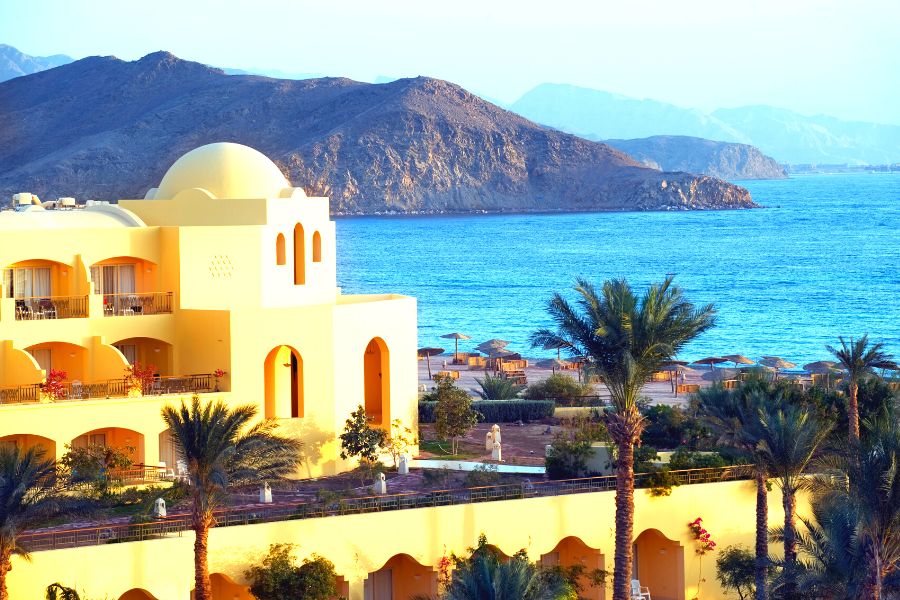 Egypt strives to become regional power center and electricity exporter, adding wind, solar and nuclear while continuing thermal development; among leaders in number of hydrogen announcements
Egypt will welcome the world to Sharm El Sheikh next month for the 27th Conference of the Parties of the UNFCCC (COP 27), the great global conversation on energy transition by the year 2050. The country will have much progress to display  in the field of so-called 'clean' or carbon-free energy during the 12-day summit.
News reports covering one project announcement after another are showing the gradual emergence of a new, highly diversified Egyptian energy system. In numerous projects and project proposals, Egypt is developing a power sector increasingly generating and carrying electricity from renewables. And it is among the world's leaders in the sheer number of announcements of low carbon hydrogen and green fuels projects.  
Robin Mills, head of Qamar Energy in Dubai, puts the country's progress into perspective.
"I think, looking at current numbers, it's not very impressive," says Mills. "You have to look ahead a bit, to where it will be by 2025, with renewables, with hydrogen, then it looks impressive.
"And the hydrogen projects in Egypt, if you assume a lot of them are going to happen, it's massive," he adds.

The coming COP
Right now, some 21% of Egypt's total power production is from renewables, mostly wind and hydropower. Just 2% of power supply is from solar, but that's going to be growing rapidly as more projects planned and in the works come on-line in the next few years. The country is well endowed with solar resources and with potential wind power, especially along the coast of the Gulf of Suez and the Red Sea.
The Ministry of Electricity and Renewable Energy (MOEE), and its subsidiary agency the New and Renewable Energy Authority (NREA), are guiding the development of new and renewable energy.
The coming of COP 27 has spurred the country to update its plans and policies. In May, Prime Minister Mustafa Madbouly launched the National Climate Change Strategy 2050, which aims to have renewable energy provide 42% of Egypt's total electrical energy requirement in 2035. Officials emphasized the role that international development partners will be expected to play to help implement the strategy.
Then in July, Egypt submitted updated nationally determined contributions (NDCs) to the UNFCCC. While the country has not yet submitted a long-term strategy, and has not set a net-zero target timetable, it has submitted emissions reduction targets for specific sectors to be below business-as-usual by 2030, including electricity (33 percent), transport (7 percent) and oil and gas (65 percent).
Egypt may announce its first national net-zero target during the conference in November.
Rising renewables
MOEE has worked to upgrade Egypt's transmission grids and continues to install new capacity in the form of both renewable and thermal power plants. Siemens Energy continues to build combined cycle gas-fired power plants in the country. Meanwhile, construction has begun on Unit 1 of the El-Dabaa Nuclear Power Plant Project, which is planned to have four units, each with generating capacity of 1.2 GW. Russian state nuclear energy corporation Rosatom is the lead developer.
Utility-scale renewable energy projects, supported with significant feed-in tariffs, are getting built, although they are not matched by an ambitious distributed renewables program. While Egypt enjoys some of the best solar power potential in the world, a widespread installation of rooftop solar panels has not yet occurred. The massive increase in the country's energy demand in recent years has been largely met with large increases in the use of natural gas.
Egyptian wind power development began on large scale with NREA's development of large wind farm complexes along the western edge of the Gulf of Suez beginning 20 years ago. The Zafarana wind complex near Ras Garib has been fully operational since 2010 with some 700 turbines producing 550 MW.  The Gabal el-Zeit wind farm complex is operating since 2018 with 300 wind turbines generating 580 MW. These projects were largely financed through loans and grants from numerous national and international development banks.
Wind power development continued at large scale this summer when a consortium led by Saudi Arabia's Acwa Power,  in consortium with the Egyptian construction company Hassan Allam Holding, was awarded a contract to build a 1.1 GW wind power plant in the Gabal el-Zeit area. Other somewhat smaller projects, announced and under development, will push Egypt's share of electricity generated from wind toward the 14% planned for 2035.
Egypt's expansion into utility-scale solar energy has been slower, but it got underway with development of the Benban Solar Park in Aswan with capacity of 1.65 GW. The large multi-partner project, developed with a blend of financing including numerous international development banks, began operating in 2018.
These projects, which supply the national grid, will need to be joined by others if the country is to reach its 2035 target. Of the 42% of power from renewables, 14% is planned from wind and some 22% is planned to come from solar. That will require a large outlay for a country that currently has a total electricity generating capacity of approximately 60 GW. A serious rooftop solar program would help.
Meanwhile, project-specific wind and solar complexes will be developed in conjunction with proposed green hydrogen projects.
 
Going huge with hydrogen
Just this week, Mohamed Shaker Al-Marqabi, Minister of Electricity and Renewable Energy, said that Egypt has the ability to produce green hydrogen at the lowest cost in the world, starting from $2.68/kg in 2025, dropping to $1.7/kg in 2050. This will enable Egypt to achieve an ambitious plan to reach 8% of the global hydrogen market, according to a statement from NREA.
Much of the planned hydrogen development is concentrated in 'integrated areas' of the Suez Canal Economic Zone (SCZone), which offers excellent access to seaports, shipping lanes, and nearby areas for renewable energy production. To date, SCZone has signed 16 MOUs for the production of green hydrogen, green ammonia, and e-methanol, a number of which will turn into definitive agreements at COP27, with targeted commercial operation dates in 2025, according to the authority's website.
Among the first projects to start moving is the $5bn deal in the works with Norwegian renewable energy company Scatec, which signed an MoU with SCZone and several ministries in March. The plant is expected to produce one ton of green ammonia from hydrogen each year, increasing to 3 million tons annually, with commercial operations beginning by 2026. The company is currently carrying out technical feasibility studies.
In April, Dubai-based AMEA Power and SCZone signed an MoU to produce green ammonia for export from the Ain Sokhna economic zone within the SCZone's 460-kilometre area. The green hydrogen and ammonia facility will be powered by renewable energy plants to be built in close proximity on an area of land allocated by NREA. The plant will be designed so it can be expanded up to 3 million tonnes a year in the future.
This past summer, SCZone entered into seven memoranda of understanding with companies and consortia committing to produce green hydrogen and ammonia in the zone. The agreements amount to more than $31bn for facilities producing some 2.5 million tons green hydrogen annually and 3 million tons of 'green fuels' including green ammonia. The development will also be centred in the Ain Sokhna economic zone.
"They have a huge number of projects, probably more than anyone in the world except maybe Australia," says Robin Mills.  "Whether any will happen is unknown, as only one is close to FID."
Other projects are under discussion. The power components could potentially have grid connections to sell surplus electricity, but Mills thinks it would become complicated if they were to encounter European rules against blending power sources for green hydrogen fuels.
Creating connections
Egypt recently became a natural gas exporter, with its recent development of the large offshore Zohr Field. The country wants to become a regional energy centre and electricity exporter. There are power interconnections of 200-500 MW with Jordan, Sudan, and Libya. MoUs have been signed for interconnections with Cyprus and Greece.
Meanwhile a more significant 3 GW interconnection between Egypt and Saudi Arabia, under discussion for years, is now making progress. The Saudi – Egypt project to link electricity grids will be the first ever large-scale HVDC interconnection in the Middle East and North Africa. It launched last fall with the signing of $1.8bn in contracts for the venture, led by the Saudi Electricity Company and the Egyptian Electricity Transmission Company.
The two countries awarded contracts for high voltage substations last October, to a consortium of Hitachi ABB Power Grids, Saudi Services for Electo Mechanical Works and Egypt's Orascom Construction. They are continuing to put financing in place.
Energy & Utilities - Middle East and Africa Market, Outlook Report 2023.
This must-have report for industry players offers a thorough understanding of the latest developments, challenges, and opportunities in the region, supported by data, analysis, and expert insights.