Walter Hearn Associates LLC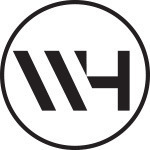 Company Description
Walter Hearn Associates LLC is a full service design for marketing Agency. We have over 20+ years experience in the design and production of high quality marketing materials, trade ads, display exhibits and illustration for universities and corporations.Walter Hearn Associates is located in Blacksburg, VA, United States and is part of the Graphic Design Services Industry. Walter Hearn Associates has 1 total employees across all of its locations and generates $225,000 in sales (USD).
Categories
Company
Walter Hearn Associates LLC
Website
Address
1099 Deerfield Drive
VA 24060
Blacksburg
United States
List your business
Create a business listing on the Energy & Utilities markeplace
Sign up for the FREE Energy newsletter
The latest news and analysis sent to your inbox.