Valoriza-Sacyr group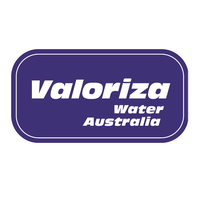 Company Description
Valoriza Water Australia is the local subsidiary of Valoriza Agua, a water treatment company that belongs to the Sacyr Group. The main speciality of Valoriza is desalination and other advanced water treatment technologies. We have more than 1.9 million m3/day of installed or under construction desalination capacity, including a 200.000 m3/day EDR project, which is the world's largest using this technology. Valoriza has built many large size wastewater treatment plants as well, including facilities with tertiary processes and new technologies like MBR systems. We have also provided water solutions for industrial projects, such as ultra pure water production (RO+EDI) for power plants, chemical dosing, EDR, electro chlorination, ultra/micro filtration and MBR both for process water and effluent treatment. Finally, wastewater reuse is another important activity with technologies including different treatments (UV disinfection, filtration, MF, UF, and desalination). Valoriza operates...
Categories
List your business
Create a business listing on the Energy & Utilities markeplace
Sign up for the FREE Energy newsletter
The latest news and analysis sent to your inbox.