UAE-based Yellow Door Energy gets boost from major renewables investor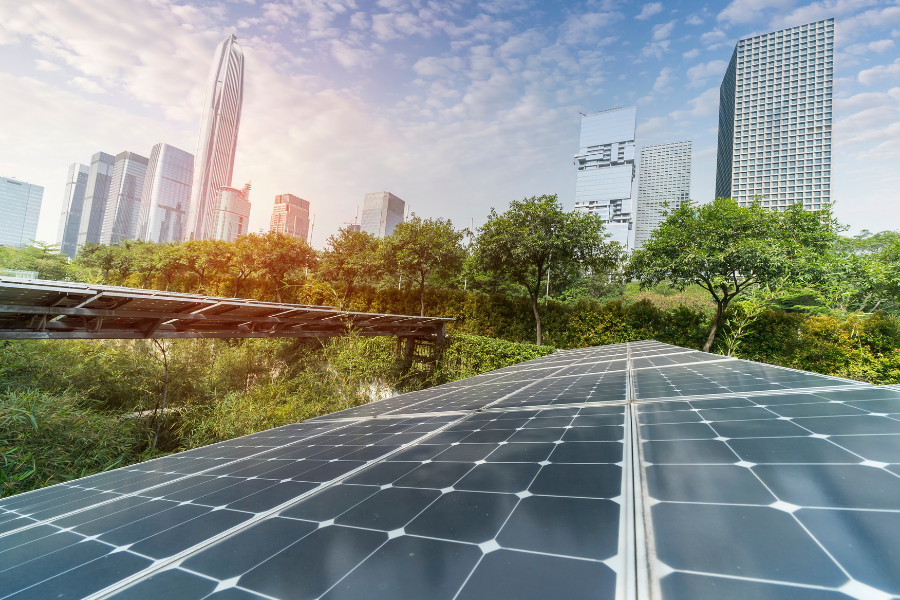 UK-based Actis said last week it will take a controlling stake in Yellow Door Energy, 200MW of production capacity in operation and awarded. to build it into region's distributed solar power leader.
Yellow Door Energy (YDE), the UAE-based distributed solar power developer, has gained a major shareholder that promises to boost its activity across the Middle East and Africa. UK-based Actis said last week it will take a controlling stake in YDE and strive to build it into the region's distributed solar leader.  
Since its founding in 2015, YDE has built a portfolio of distributed Commercial & Industrial (C&I) clients in MEA, with a large customer base including major corporate customers Nestlé, Majid Al Futtaim, DHL, Mondelēz and Unilever. It currently has approximately 200MW of production capacity in operation and awarded.
Actis is taking the lead among YDE's respected group of investors, including the International Finance Corporation, Mitsui & Co, Norway's Equinor Energy Ventures, and Dammam-based Arab Petroleum Investments Corporation (Apicorp).
According to Actis' announcement last week, the transaction will be funded through its Energy 5 Fund, an energy fund with $6bn of investable capital. Actis will apply a buy-and-build power strategy to scale the business and accelerate growth.
The British private equity firm has a strong record of investment in the renewable energy sector in Africa and elsewhere.
Energy & Utilities reported last month on Actis' planned exit from Lekela Power, a wind power developer in Africa. The company had achieved 1GW wind power, apparently leading to Actis' assessment of its success as a value creation venture.
The company apparently saw good market penetration and a strong management team already in place at YDE. It stated that YDE is positioned in the fast-growing C&I segment in key MEA markets with one of few operating C&I portfolios of scale in the region.
YDE's founder and initial major investor was Dubai-based Adenium Energy Capital. Spun off in 2015, it operates solar photovoltaic projects in the UAE, Saudi Arabia, Bahrain, Egypt, Jordan and Pakistan.
Energy & Utilities reported in May that YDE was awarded a contract to install more than 8,500 solar panels at an alumina plant in Bahrain.
Energy & Utilities - Middle East and Africa Market, Outlook Report 2023.
This must-have report for industry players offers a thorough understanding of the latest developments, challenges, and opportunities in the region, supported by data, analysis, and expert insights.