UAE nuclear provider signs agreement with US firm Westinghouse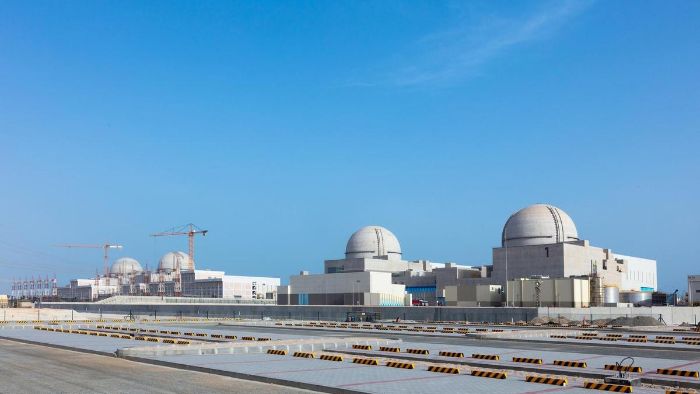 Nawah Energy Company (Nawah), the subsidiary of Emirates Nuclear Energy Corporation's (Enec) and operator of the UAE's first nuclear power plant, has signed a five-year original equipment manufacturer (OEM) support agreement with US-based Westinghouse Electric Company
Nawah Energy Company (Nawah), the subsidiary of Emirates Nuclear Energy Corporation's (Enec) and operator of the UAE's first nuclear power plant, has signed a five-year original equipment manufacturer (OEM) support agreement with US-based Westinghouse Electric Company.
The agreement will harness Westinghouse's OEM expertise in operational support, maintenance, engineering, outage services, spare parts capabilities as well as training opportunities for the UAE's Barakah nuclear power plant.
"As the operating and maintenance subsidiary for the Barakah plant, Nawah is focused on achieving operational excellence. The agreement with Westinghouse is strategically important to us because it supports our long-term goal for reliable, sustainable and safe operations," Ali al-Hammadi, CEO of Nawah. was quoted in a press statement published by the state WAM news service. "Additionally, it adds specialised services to our capabilities, as we work to ensure we meet all national regulatory requirements and international standards for nuclear operations, " added Al-Hammadi.
Energy & Utilities reported in June that construction works on the 5.6GW Barakah nuclear power plant had reached 95 per cent completion.
Speaking at the E-Fusion UAE/French business event in Dubai, Saleh al-Shehhi, the chief operating officer of Nawah Energy, the company operating the Barakah nuclear power plant, said that 95 per cent of the work on the overall project had been completed.
The first 1.4GW unit of the Barakah plant began commercial operations in April this year, with construction works and the fuel load for the second unit having been completed.
"Units 3 and 4 are in the final stages of construction, with 94 per cent of works on unit 3 and 89 per cent of construction works on unit 4 having been completed," revealed Al-Shehhi.
Commercial operations of the first unit began in April, following the completion of the fuel load in February 2020 and then the connection to the grid in August 2020, Al-Shehhi told the delegates.
Al-Shehhi revealed that Nawah's local spend in 2020 reached AED772m ($210m), 29.7 per cent of the overall funds spent for the year, which he said showed Nawah's commitment to boosting the local economy and creating jobs.
Energy & Utilities Middle East and Africa Market Outlook Report 2022: Out Now!
The coming years promise opening of new avenues within the energy industry. The latest outlook report from Energy & Utilities highlights the power sector outlook with a focus on both, developed regions, as well as emerging markets.
Explore core findings about the business opportunities, regulatory environment in the Middle East's power market and more about the planned projects and investments in Africa's emerging utilities markets in this latest release.