UAE nuclear power plant begins commercial operations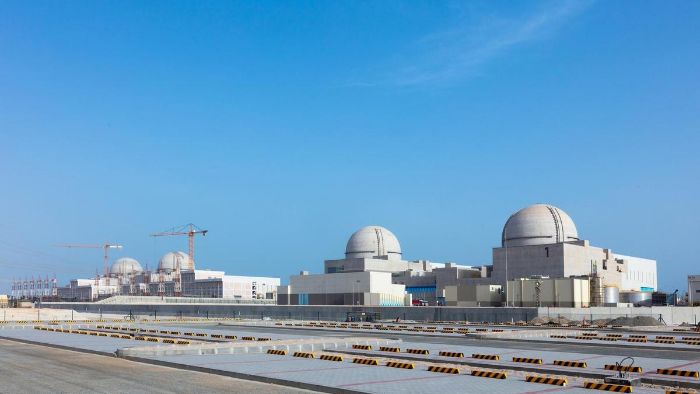 The UAE's $25bn Barkah nuclear power plant has begun commercial operations, making it the first active nuclear power plant in the Arab world
The UAE's $25bn Barkah nuclear power plant has begun commercial operations, marking a major milestone for the Arab world's first nuclear power plant.
Operations for the first reactor of the 5.6GW Barakah nuclear power plant began on 1 August 2020. When fully operational, the plant will have the capacity to deliver up to a quarter of the UAE's total electricity requirements.
The announcement of commercial operations was made by Sheikh Mohamed bin Zayed, Crown Prince of Abu Dhabi and Deputy Supreme Commander of the Armed Forces, made the announcement on 6 April.
https://energy-utilities.com/uae-switches-on-arab-world-s-first-nuclear-power-news084302.html
The UAE's independent nuclear regulator, Federal Authority for Nuclear Regulation (FANR), issued the operating licence for the 1.4GW first reactor of the Barakah nuclear power project in February 2020.
The licence was issued to the Nawah Energy Company (Nawah), the Emirates Nuclear Energy Corporation (Enec) subsidiary, established to operate the $24.4bn nuclear power plant, which is being developed by a consortium led by Korea Electric Power Corporation (Kepco).
The operating licence enables Nawah to operate the first reactor for a period of 60 years.
The consortium developing the project, including Kepco and other South Korean firms Doosan Heavy Industries and Samsung Corporation, was awarded an estimated $20bn contract to develop the project in 2009. Construction work on the plant began in 2011.
Energy & Utilities Middle East and Africa Market Outlook Report 2022: Out Now!
The coming years promise opening of new avenues within the energy industry. The latest outlook report from Energy & Utilities highlights the power sector outlook with a focus on both, developed regions, as well as emerging markets.
Explore core findings about the business opportunities, regulatory environment in the Middle East's power market and more about the planned projects and investments in Africa's emerging utilities markets in this latest release.