Tridelta Meidensha Webinar Series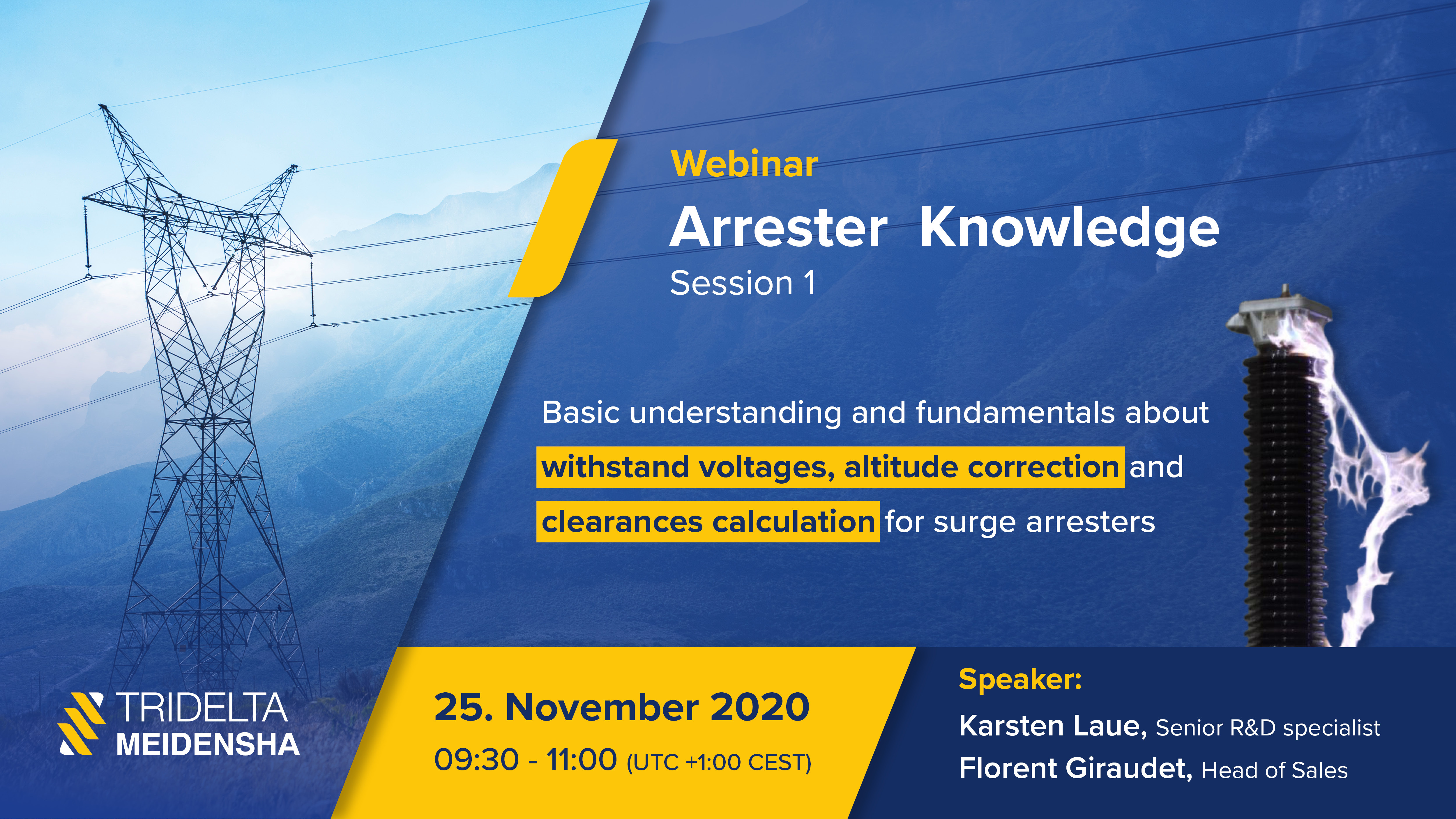 Surge arresters are a special product whose usefulness is underestimated. But the use of surge arresters can protect your electrical equipment from costly failures. Therefore, it is important to understand surge arresters and their nature and characteristics. For this purpose, Tridelta Meidensha has created a webinar series to make surge arresters more understandable. The webinars held so far can be found on our YouTube channel.
So far, we have had very good experiences with this type of knowledge transfer. Lectures have already been given on these topics.
Basic understanding and fundamentals about withstand voltages, altitude correction and clearances calculation for surge arresters
How to dimension surge arresters to fit your systems parameters.
To stay up to date on new webinar date, network with us on our LinkedIn profile. There you will be the first to know when the next webinar is coming up. https://www.linkedin.com/company/tridelta-meidensha-gmbh
Take your first step towards energy transition
Middle East Energy has a 45+ year legacy of bringing together key stakeholders within the energy sector; to network, debate, and form key relationships in an industry that's ever-changing.
The 48th edition of Middle East Energy will bring together 800 exhibitors, 3 powerful conferences, 5 product sectors, and an exclusive VIP programme, all under one roof! Join 20,000+ energy professionals from 7 – 9 March 2023 at Dubai World Trade Centre, UAE.