TotalEnergies signs $27bn deal for Iraq oil and gas and solar projects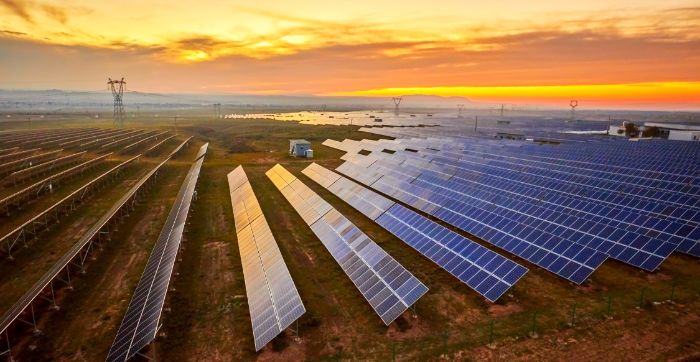 6 Sep 2021
The French energy firm will develop a 1,000MW solar project under the multibillion-dollar deal
France's TotalEnergies has signed contracts worth $27bn for oil and gas and solar energy projects in Iraq, the Iraqi government announced on 5 September.
TotalEnergies will make an initial investment worth $10bn, TotalEnergies CEO Patrick Pouyanne said during the signing ceremony in Baghdad on 5 September.
"This is the biggest investment by a western company in Iraq," Ihsan Abdul Jaber, Iraq's oil minister was quoted by an article in AFP. "Setting up these projects is the challenge we face now."
Under the heads of agreement (HOA) agreement signed in March, Total will build a 1,000MW photovoltaic (PV) solar plant as part of Iraq's efforts to increase its power generation capacity and reduce electricity blackouts, which have become widespread across the country in the hot summer months.
Iraq is facing a major challenge to meet growing demand for power across the country. In 2018, the installed capacity of 15GW was significantly lower than the 23.5GW peak demand recorded during the year.
As a result of the shortfall, many areas of the country only have access to a few hours of electricity a day. According to the government, it is estimated that electricity shortages are costing Iraq's economy as much as $40bn a year.
In June, Energy & Utilities reported that UAE-based Masdar had signed an agreement with the Iraqi government to develop at least 2GW of renewable energy capacity across Iraq.
The projects will form part of Iraq's target to generate 20-25 per cent, about 10-12GW, of its energy from renewable resources by 2030. The projects will be located in central and southern Iraq, areas which are particularly susceptible to electricity shortages and blackouts.
Want more Energy & Utilities insight?
Whitepaper: GCC energy transition, by Frost & Sullivan
Get insight and analysis on the investments required in transmission and distribution (T&D) infrastructure and technologies to ensure that GCC power sectors are equipped to deliver some of the world's most ambitious clean energy programmes.