Thyssenkrupp appointed for UAE green hydrogen and green ammonia project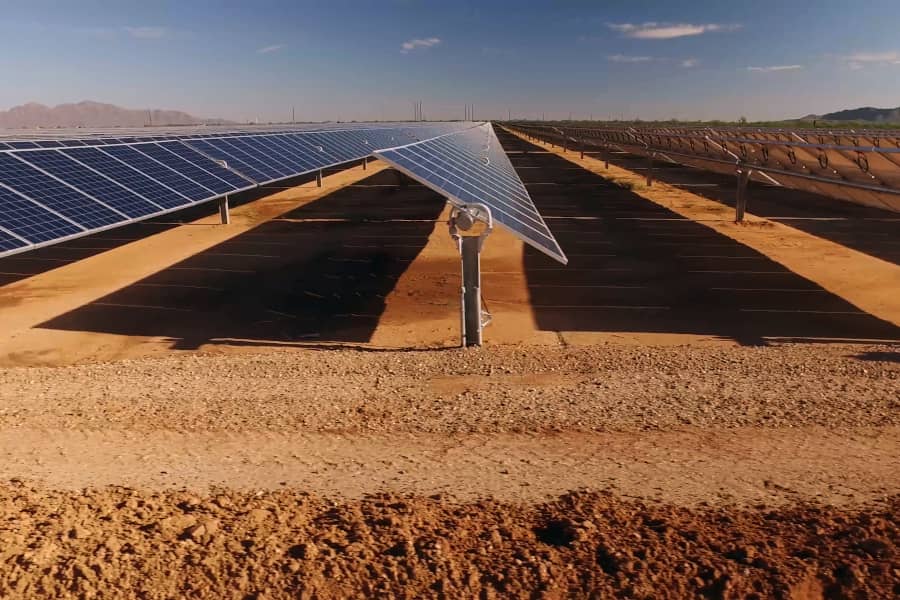 Germany's Thyssenkrupp has been appointed by the UAE's Helios Industry as technical adviser for a planned green hydrogen and green ammonia project in Abu Dhabi, the first green ammonia project in the UAE
Germany's Thyssenkrupp has been appointed by the UAE's Helios Industry as technical adviser for a planned green hydrogen and green ammonia project in Abu Dhabi, which is set to be the first green ammonia project in the UAE.
Thyssenkrupp will deliver a technical study for the planned green hydrogen and green ammonia scheme, which will involve the development of a water electrolysis plant as well as a facility for sustainable ammonia production. Both are planned to be located at the Kizad industrial development in Abu Dhabi.
The planned facility will integrate thyssenkrupp's green hydrogen and green ammonia technologies with the first phase set to incorporate a multi-megawatt electrolyser plant and an initial ammonia production facility with a capacity of 20,000 tonnes per annum, with plans to increase this to 200,000 tonnes per annum.
"This project is another important milestone for in the UAE's shift to a lower carbon renewable energy future. The new facility will produce green ammonia which is an energy carrier that enables easy transportation of renewable energy e.g. via ship. It can also be used as emission-free transport fuel and in the fertiliser and chemical industries," M.K Saiyed, managing director of Helios, was quoted in a press statement about Thyssenkrupp's appointment.
"We are very excited to work together with Helios to support the UAE on its way into a sustainable future. In doing so, we are building both on our innovative technology solutions as well as on thyssenkrupp's regional and local footprint and long heritage as a partner to the region," Sami Pelknonen, CEO of Thyssenkrupp's Uhde business was quoted.
About Helios Industry
Helios Industry, a privately-owned special project vehicle company (SPV), plans to invest over AED3.67 billion ($1 billion) in the construction of the facility over several years, which it aims to develop with local and international partners in two phases and is projected to produce 200,000 tonnes of green ammonia from 40,000 tonnes of green hydrogen. The Helios facility located in Kizad, will be powered by a dedicated 800-megawatt solar power plant within Kizad. The plant will use solar power to electrolyse water and split molecules into Hydrogen and Oxygen. At peak capacity, 40,000 tonnes of the green hydrogen released in this process will be used to produce 200,000 tonnes of green ammonia.
The project at Kizad is one of two sustainable ammonia plants being developed in Abu Dhabi.
The project at Kizad is one of two low-carbon ammonia plants being developed in Abu Dhabi.
Abu Dhabi National Oil Company (Adnoc) recently announced its intention to develop a large blue ammonia project at its downstream centre in Ruwais. It will have a capacity of 1,000 kilotonnes a year.
The blue ammonia facility is currently in the design phase and will be built within the Ta'ziz industrial complex at Ruwais. Ta'ziz is a $5bn joint venture between Adnoc and ADQ.
What is green hydrogen?
Green hydrogen is hydrogen produced by using clean electricity produced from renewable energy technologies to electrolyse water (H20) and separate the hydrogen atom from oxygen.
Why green hydrogen?
Hydrogen is used in oil refining, ammonia and methanol production and steel manufacturing. According to Wood Mackenzie, global demand for hydrogen is 70 million tonnes annually. According to the International Renewable Energy Agency (Irena), more than 95 per cent of hydrogen today is produced from hydrocarbons such as natural gas and coal and is therefore a significant source of carbon dioxide emissions (Co2).
The electrolysers used for green hydrogen production can operate at full capacity in seconds, and, therefore, can be paired with renewable energy assets. This provides a solution to the intermittency problem of renewable energy, and can allow the provision of green electricity at any time of day or night.
Green hydrogen can also be stored for long periods and used for industrial applications and used to power fuel cells for modes of transport such as ships which traditionally produce high volumes of CO2.
Many view the greatest potential for green hydrogen in the aviation, long-haul sea and road transport where there are few alternatives to enable decarbonization.
Grey v blue v green hydrogen
Currently, hydrogen is mainly produced from natural gas, which generates significant carbon emissions. This is known as 'grey hydrogen'.
Blue hydrogen' is a cleaner way of producing hydrogen, where carbon emissions from the hydrogen production process are captured, stored or reused.
'Green hydrogen' is produced by renewable energy resources without creating carbon emissions at all.
Energy & Utilities - Middle East and Africa Market, Outlook Report 2023.
This must-have report for industry players offers a thorough understanding of the latest developments, challenges, and opportunities in the region, supported by data, analysis, and expert insights.