Three bids accepted for advisory roles on Kuwait IWPP projects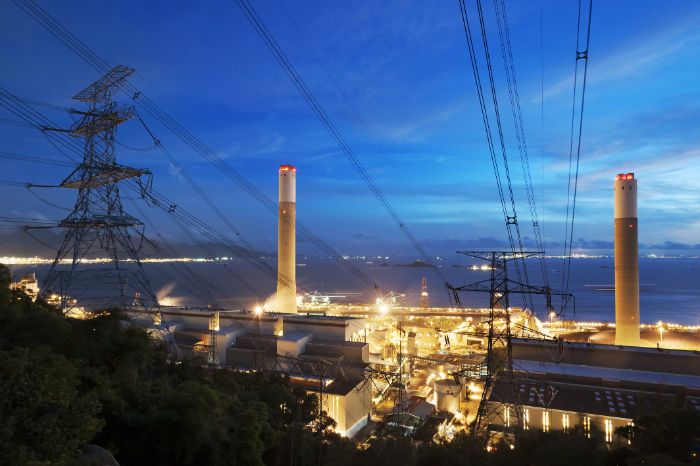 Four bids for the transaction advisory roles on the planned Al-Zour North phase 2&3 IWPP and Al-Khiran IWPP were submitted on 23 July
The Kuwait Authority for Partnership Projects (KAPP) has accepted three proposals for the planned Al-Zour North phase 2&3 independent water and power producer (IWPP) and Al-Khiran IWPP projects.
Energy & Utilities reported in July that bids were submitted by advisory teams on 23 July for the transaction advisory services contracts.
KAPP announced that bids from the following three firms had been accepted:
EY (UK)
KPMG (Netherlands)
Rodl Middle East (Kuwait)
KAPP revealed that it rejected a proposal submitted by UK-based PwC.
The thermal power generation Al-Zour North 2&3 IWPP is planned to have a capacity of 2,700MW and a water desalination capacity of up to 165 million imperial gallons a day (MIGD). The combined second and third phases will be located adjacent to the Al-Zour 1 IWPP, Kuwait's only IWPP to date, which was commissioned in 2016.
The thermal power generation Al-Khiran IWPP will have a power generation capacity of 1,800MW and a desalination capacity of 125MIGD. The Al-Khiran site will be located near the Al-Zour site, approximately 100km south of Kuwait City on the Arabian coast.
Kuwait's IWPP programm has suffered a number of setbacks since it awarded the contracts for the country's first IWPP in 2013.
In August 2017, KAPP cancelled the tender for the second planned IWPP at Al-Zour had been cancelled, 14 months after developers had submitted proposals. Following the announcement that it had cancelled the tender for the Al-Zour North 2 IWPP, KAPP revealed it would be integrating plans for the previously planned Al-Zour North 2 and Al-Zour North 3 IWPPS into one project.

In July 2018, KAPP restarted the procurement process for its next planned IWPP projects, inviting developers to submit expression of interest (EOI) for both the Al-Zour North 2&3 and Al-Khiran 1 IWPP schemes.

In December 2018, the client invited consultants to submit proposals for the advisory roles on the Al-Zour North project. KAPP received proposals from three consortiums for the advisory roles on the planned project in April 2019. However, in October 2019 the advisory tender was cancelled.
Kuwait's public-private partnership (PPP) programme was given a boost in January this year when KAPP signed the final project agreements for the planned $1.6bn Umm al-Hayman wastewater public-private partnership (PPP) project in Kuwait.

The PPP agreement was signed on 23 January between Kuwait's Ministry of Public Works and Umm al-Hayman Company for Wastewater Treatment, the special purpose vehicle (SPV) set up to develop and operate and maintain the wastewater plant.

A consortium of six banks led by Commercial Bank of Kuwait (CBK) and Al-Ahli Bank of Kuwait (ABK) has signed a $650m 26-year loan to finance the construction and operation of the Umm al-Hayman wastewater plant.

The 500,000 cubic metres a day (cm/d) plant is being developed by a consortium led by Germany's Wassertechnik and the local Kuwait International Financial Advisors. The project will be developed so it can be expanded up to 700,000 cm/d in the future.
Energy & Utilities Middle East and Africa Market Outlook Report 2022: Out Now!
The coming years promise opening of new avenues within the energy industry. The latest outlook report from Energy & Utilities highlights the power sector outlook with a focus on both, developed regions, as well as emerging markets.
Explore core findings about the business opportunities, regulatory environment in the Middle East's power market and more about the planned projects and investments in Africa's emerging utilities markets in this latest release.