Technologies and challenges facing grid operators in the energy transition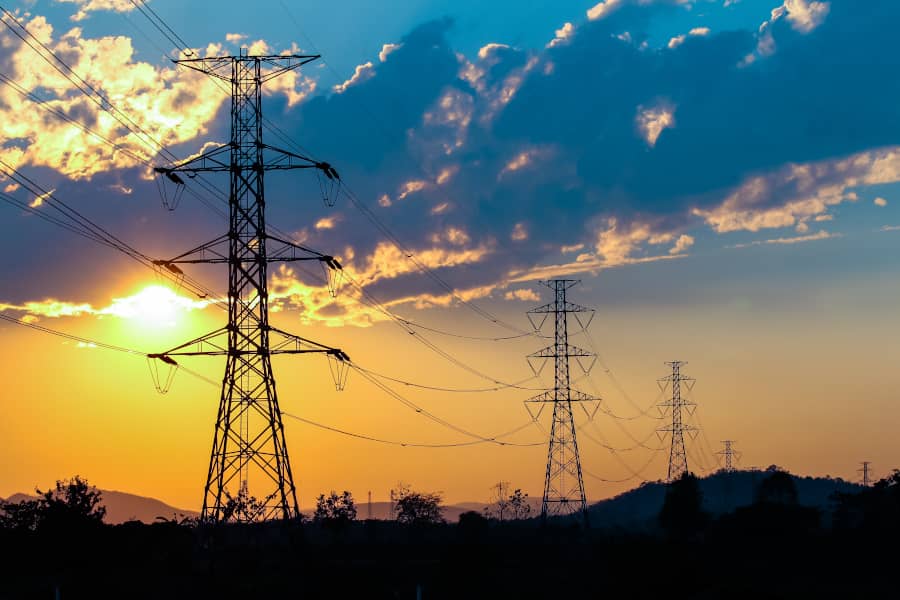 2 Jun 2021
Writing exclusively for Energy & Utilities, Cristiano Rizzi, Managing Director and Partner at Boston Consulting Group (BCG), Ferdinand Varga, Managing Director and Senior Partner at BCG, and Balazs Kotnyek, Partner and Associate Director, BCG, discuss the challenges facing utilities and energy providers in integrating renewables into electricity networks, the rise of the prosumer and the importance of robust regulatory and policy frameworks to support the energy transition
What challenges will integrating significant renewables capacity into grids bring for utilities and energy providers?
As utilities and energy providers pursue renewables and grid integration, there are challenges to overcome. Firstly, renewables are typically varied, and their production patterns come with a degree of uncertainty. Therefore, controllable supply and demand will need to be more flexible with the installation of additional power storage options. In doing so, utilities and energy providers will have a greater capacity to maintain electricity system balance. It's important to note that this does require changing operational patterns, and those to whom this applies can explore several practical actions, such as reducing the minimum loads of generators or prioritising more intermittent operations with fast up and down ramping.
In addition, renewables pose an economic challenge. Since they have a very low marginal cost and are first dispatched to electricity producers, conventional producers will be gradually compelled to lower operating hours. In this scenario, market prices will fall close or even below zero when renewables are sufficient to supply grid loads. This ultimately means that conventional producers will face higher risks when collecting their revenues and covering high fixed costs in fewer hours.
With renewables expected to result in a switch from consumers to prosumers, what are the challenges for grid operators and how can grids be adapted?
Although this expected switch entails several challenges for grid operators, there are prudent actions they can undertake to overcome obstacles and introduce adaptability to grid operations. First and foremost, distributed generation transitions electricity grid flow to bi-directional, effectively changing the traditional power flow. Should the worst-case scenario transpire, this will result in equipment failure or a controlled switch-off, with equipment designs unable to be maintained. As such, grid operators must review and update their assets to mitigate this circumstance, maintain supply security, and provide the necessary control and protection.
Secondly, the increasing share of renewables is reducing system resilience, driven in part by varied frequencies and network connection through inverters. With this in mind, investing in new connections, condensers, and other critical equipment should be a topmost priority for grid operators, as should interventions to maintain a balanced distribution system. While power producers and transmission system operators traditionally manage such imbalances, some of these actions need to be implemented on the distribution grid in due course with a more distributed feed-in.
Furthermore, agile IT technology is another fundamental necessity due to today's complex system structures and load patterns. Grid operators require deeper system visibility for various operational components, including rooftop solar connections, distributed batteries, and demand response. System operators should install both smart grid equipment and advanced distribution management systems to ensure system balance can be maintained through real-time monitoring and grid control.
How important are policies and regulatory reforms for facilitating the influx of renewables to grids?
Policies have always played an integral role in grid operations, and regulatory reforms will be essential in the coming period. Electricity systems are heavily regulated and depend on long-term policies, while the current growth of renewables is due to supporting policies and regulatory frameworks – even in liberalized markets. However, legacy regulation is not suitable for handling the large influx of renewables, and the roles and responsibilities of the electricity providers, suppliers, consumers, and grid and system operators need to be reconsidered.
A prominent example that emphasises the need for a revised regulatory environment is the pricing of prosumption. Today, distributed generators are generators and consumers of electricity, using the grid to access electricity supply and offload their excess power. If they continue to pay after their consumption volume, their contribution to network costs will be lower, while their share of overall costs will be higher as investments are required to cater to their loads. In the event a tariff system is not adapted to reflect this contradiction, consumers will be faced with costs that exceed their fair share. Eventually, this could lead to a 'death spiral' where more and more consumers switch to prosumtion as grid operations become unsustainable.
Are microgrids a viable option for the Middle East? What benefits can they bring for utilities and private companies?
Microgrids can be very effective when managing smaller, narrowly interconnected systems. They enable optimal electricity use and support economic development within their area, effectively sharing risks while matching different preferences or consumption patterns. On a system level, they also reduce complexity and support focused development. However, should the system become a collection of separate microgrids, management capabilities to accommodate all participants will be reduced. Microgrids are increasingly involving photovoltaics (PV) and batteries, becoming virtual power plants (VPP) in the sense that they manage their areas and contribute to electricity generation and system balancing. Middle Eastern utilities can access these assets in an optimal setup and utilise them to benefit the entire system. This requires a supportive regulatory environment with carefully drafted contracts between utilities and the microgrid.
By Cristiano Rizzi, Managing Director and Partner at Boston Consulting Group (BCG), Ferdinand Varga, Managing Director and Senior Partner at Boston Consulting Group (BCG), and Balazs Kotnyek, Partner and Associate Director at Boston Consulting Group (BCG)
Want more Energy & Utilities insight?
Free energy tutorials at your fingertips this May and June with Middle East Energy Online
Be confident in finding the inspiration you need to navigate the energy evolution. Be energised by 40 hours of free virtual seminars, tech demos, case studies and thought leadership, to help you find the answer to your project challenges, only through Middle East Energy 2021. Plus, discover over 150 renewable and clean energy, transmission & distribution, critical & backup power and energy consumption & management suppliers and solution specialists, from solar and green hydrogen to automation solutions, EV controls, plus switchgears and components.