Technical evaluation underway for Qatar IWPP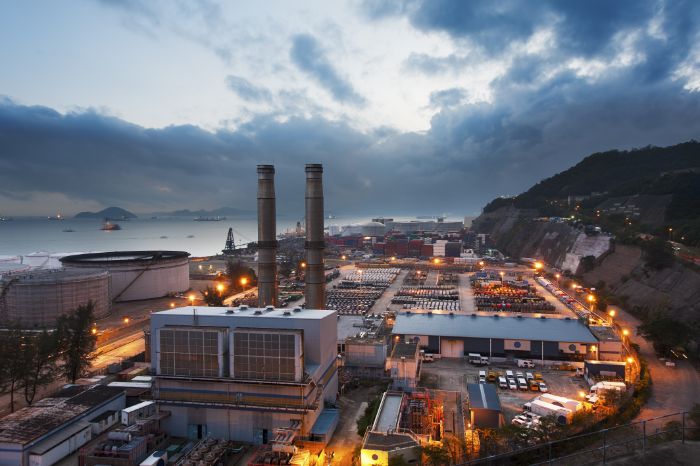 14 Sep 2020
State utility Kahramaa received bids from three bidding groups on 27 August for the planned Facility E independent water and power producer (IWPP) project. The Facility E IWPP is expected to have a power generation capacity of 2,300MW and a desalination capacity of 100 million imperial gallons a day (MIGD)
Qatar state utility Kahramaa has started evaluating technical proposals received from the three bidding consortiums for the planned Facility E independent water and power producer (IWPP) project.
Energy & Utilities reported in August that Kahramaa had received bids from three groups for the Facility E IWPP project, with Japanese firms dominating the bid list. According to sources close to the project, Kahramaa has now begun the evaluation of technical proposals.
The technical evaluation will be completed before commercial bids are opened.
Kahramaa received proposals from the following three groups for the Facility E IWPP:
Engie (France) / Mitsui (Japan)/ Shikoku Electric (Japan)
Marubeni (Japan)/Kyushu Electric (Japan)
Sumitomo (Japan)/ Kansai Electric (Japan)
Each bidding consortium contained a Japanese developer and a Japanese utility.
Kahramaa received bids on 27 August, extended from the previous deadline of 30 April. The original bid deadline had been set in February. The deadline was extended to allow developers more time to work on proposals due to the limitations on logistics as a result of the Covid-19 pandemic.
The Facility E IWPP is expected to have a power generation capacity of 2,300MW and a desalination capacity of 100 million imperial gallons a day (MIGD).
Energy & Utilities reported in June that Kahramaa had appointed a new advisory team for the planned Facility E IWPP project.
The utility originally appointed advisors for the project in 2017, however the client retendered the advisory contract and appointed the following firms: PwC (financial adviser), Clyde & Co (legal adviser) and Energo (technical adviser).
The Facility E IWPP is the first cogeneration project that Qatar has proceeded with since it commissioned the Facility D IWPP in 2018. The Facility D plant was developed with a power generation capacity of 2,500MW and a desalination component of 136 MIGD.
The Facility D IWPP was developed by a consortium led by Japan's Mitsubishi Corporation and Tokyo Electric Power Company (Tepco). South Korea's Samsung C&T was the main engineering, procurement and construction (EPC) contractor for the 2.5GW combined-cycle power plant, with Japan's Hitachi Zosen the lead contractor for the desalination plant.
Germany's Siemens provided turbines and generators for the power plant.
For more news and analysis on the energy and utilities sectors please sign up for the Energy & Utilities weekly newsletter here