Tabreed acquires cooling capacity in Oman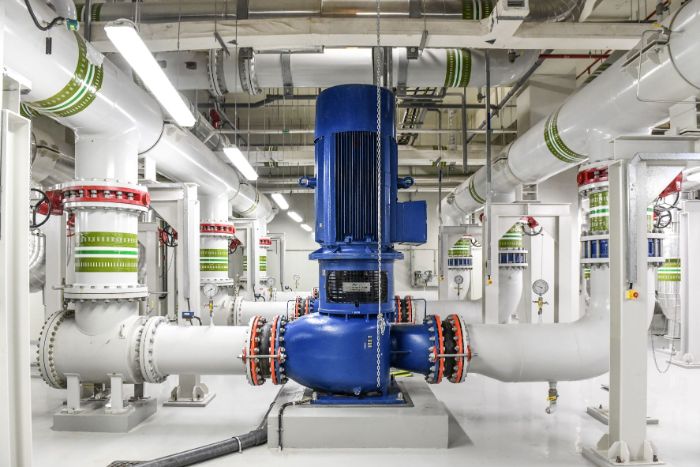 Abu Dhabi's National Central Cooling Company, Tabreed, has acquired a new district cooling plant in Oman, almost doubling Tabreed's cooling capacity in Oman from 32,000 refrigerated tonnes (RT) to 62,000 RT
Abu Dhabi's National Central Cooling Company, Tabreed, has acquired a new district cooling plant in Oman, almost doubling Tabreed's cooling capacity in Oman from 32,000 refrigerated tonnes (RT) to 62,000 RT.
Tabreed acquired the capacity from Al-Mouj Muscat, a joint venture between the Omani government and UAE property developer Majid al-Futtaim. The acquisition was secured through a subsidiary of Tabreed and takes Tabreed's number of cooling plants in Oman to 7.
"With this acquisition, Tabreed has significantly increased its residential cooling business in Oman," said Khalid al-Marzooqi, Tabreed's CEO, following the acquisition. "This is a natural progression for the company and we are getting closer to end users, which benefits us all."
Tabreed's Oman subsidiary and Al Mouj Muscat signed an exclusive cooling concession for more than 30,000 refrigeration tonnes (RT), with more than 19,000 RT already connected and operational. The acquisition doubles Tabreed's concession capacity in the sultanate from 32,000 RT to 62,000 RT.
Al-Mouj is Tabreed's largest project in Oman. The transaction was signed in December 2021 and has now achieved financial closure, Tabreed confirmed.
Energy & Utilities - Middle East and Africa Market, Outlook Report 2023.
This must-have report for industry players offers a thorough understanding of the latest developments, challenges, and opportunities in the region, supported by data, analysis, and expert insights.