South Africa's largest solar projects get module delivery contract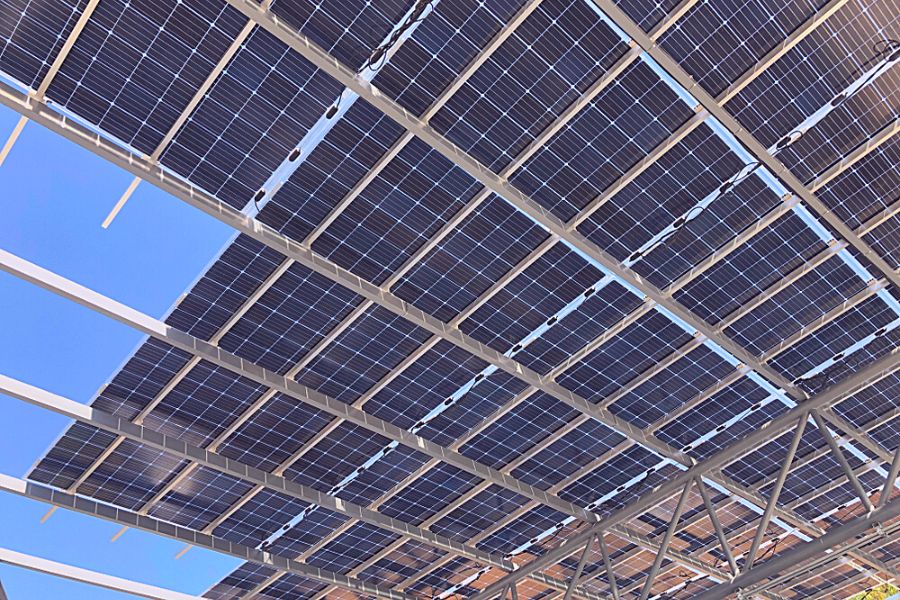 Canada's CSI Solar to supply SOLA Group's 256 MWp plants in North West Province, producing power for utility Eskom and minerals company Tronx; projects developed under SA's new permitting process for large solar
Canadian Solar Inc. announced last week that its majority-owned subsidiary CSI Solar Co., Ltd. ("CSI Solar") signed a 256 MW solar module contract with SOLA Group, the Cape Town-based independent power producer. They will produce electricity for two of the largest utility-scale solar power projects in South Africa based on private power purchase agreements (PPAs).
The two solar projects are 126 MWp and 130 MWp each in size, located in South Africa's North West Province. Both projects are developed and will be operated by SOLA Group and its partners. Construction started in October 2022 with commercial operation planned for the first quarter of 2024.
Canadian Solar will deliver a total of 390,073 BiHiKu7 bifacial modules. The modules are based on 210mm wafers and have a power output of up to 670W and an efficiency of up to 21.6%. The BiHiKu7 modules are compatible with most inverters and trackers.
The two solar power projects cover an area of approximately 430ha. Once in operation, they are estimated to generate approximately 580 GWh of electricity per annum, equivalent to powering 40,000 households.
"These are the first solar projects of this scale in South Africa that are based on private power purchase agreements," said Dom Wills, CEO of SOLA Group. "We hope the model of private power through bilateral agreements becomes more widely adopted."
"It's…a great plus for the country that these projects are 100% South African owned, financed, constructed, operated and managed," he added.
"This is a great achievement and an important step in South Africa's plan to allow more flexible electricity trading by opening up the grid," said Dr. Shawn Qu, Chairman and CEO of Canadian Solar.  
The projects will generate power for Tronox, which operates mines and smelters in KwaZulu-Natal and the Western Cape. The electricity will be supplied to Tronx facilities through wheeling agreements, under which state-owned utility Eskom will pay for infrastructure maintenance and upkeep.
They are the first to be registered with the National Energy Regulator of South Africa, following last year's market reform that allows 100 MW or smaller PPPs to proceed without generation licences. The SOLA Group – Tronx PPAs were signed in March with financial close in September.
The SOLA Group is a vertically integrated independent power producer supplying clean energy solutions to private companies in Africa.
Energy & Utilities reported in August that Eskom awarded two 5-year contracts for the provision of battery storage solutions in its distribution networks, as part of its Battery Energy Storage System (BESS) project to provide grid stability during peak periods.
Energy & Utilities - Middle East and Africa Market, Outlook Report 2023.
This must-have report for industry players offers a thorough understanding of the latest developments, challenges, and opportunities in the region, supported by data, analysis, and expert insights.