September deadline set for Saudi IWTP prequalification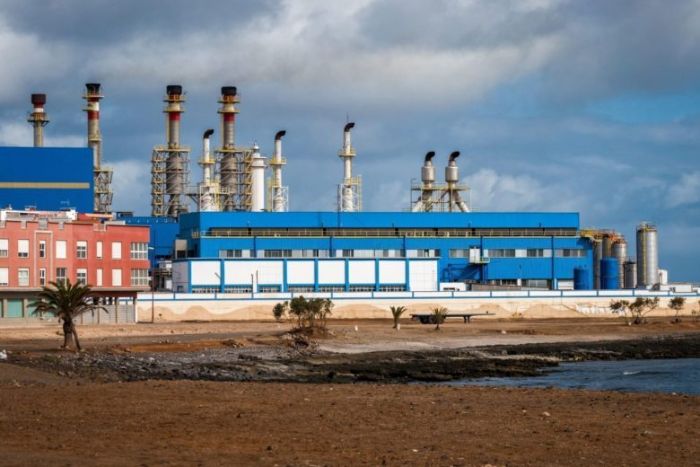 17 Aug 2021
The project will involve the financing, construction and operation of a water transmission pipeline from Ras Mohaisen – to Baha – to Mecca. The water transmission pipeline will have a capacity of 300,000 cubic metres a day (cm/d) and a total length of 300km
Saudi Water Partnership Company (SWPC) has set a submission date of 16 September for the submission of prequalification documents for the Ras Mohaisen to Mecca independent water transmission pipeline project (IWTP).
Energy & Utilities recently reported that SWPC had issued the request for qualification (RFQ) to the groups which had previously submitted expressions of interest (EOI) in the scheme, which is likely to cost upwards of SR1bn ($270m).
The project will involve the financing, construction and operation of a water transmission pipeline from Ras Mohaisen – to Baha – to Mecca. The water transmission pipeline will have a capacity of 300,000 cubic metres a day (cm/d) and a total length of 300km.
The IWTP project is likely to include a pumping station and a 300km pipeline to carry the water from the IWP to Baha and Mecca.
The successful developer or developer consortium following the competitive tendering process will be appointed to develop the project under a build, own, operate and transfer (BOOT) model. The developer will sign a water transmission agreement (WTA) with SWPC, with the length of the WTA expected to be up to 35 years.
Synergy Consulting is the lead and financial adviser for the project, with Fichtner and Amer al-Amr Law firm as the technical and legal advisers respectively.
Energy and Utilities reported in June that the following 35 companies submitted EOI for the public-private partnership (PPP) water transmission scheme:
1-China Gezhouba Group Co., Ltd (CGGC)
2- China Harbour Engineering Co Ltd (CHEC)
3- China Railway Construction Corporation (International) Limited
4- Powerchina International
5- Marubeni Corporation
6- Aisa Group
7- Al Bawani Company
8- Al Bawani Water & Power (AWP)
9- Al Jomaih Energy & Water Co.
10- Al Yamama Company For Trading And Contracting
11- Alawael Modern Contracting Company LLC
12- Alfanar Co.
13- Alkhorayef Power & Water Technologies
14- Bashir Ahmad Dost Muhammad Contracting Co.
15- Denys Arabia Company Ltd.
16- International Water Distribution Company (Tawzea)
17- JACC Ltd
18- Jusoor Energy Company Development (Qantara)
19- Kindasa Water Services Company (KWS)
20- Mowah Company CJSC
21- Nesma Company Limited
22- Safya For Water Company ; Citic Construction Co ; Sarh Attqnia Co.
23- Sigma Paints Saudi Arabia Ltd.
24- Tamasuk Holding Company
25- University Of Prince Mugrin
26- Vision Invest ; Al Muhaidib Group ; Abunayyan Holding
27- Ajlan & Bros Energy Company (Abilitii) ; China Railway Construction Corporation (International) Limited
28- Alsharif Group Holding's ; SICIM SPA
29- Batco Saudi Company
30- A. Hak Pijpleidingen Saudi Company Limited
31- Cobra Industrial Services LLC (Cobra Group)
32- Elecnor
33- Taqa
34- Utico
35- Harrison International
Saudi Arabia is planning to partner with the private sector to deliver 3,500 kilometres of new water transmission lines that will distribute more than 4 million cubic metres a day of desalinated water, requiring a total investment of $16bn.
The projects are the first water transmission PPP projects in the Middle East, and will be the first water transmission schemes globally to be tendered as separate concession contracts without being bundled along with a water supply project such as a reservoir or production plant.
Energy & Utilities reported in February that the newly established Water Transportation and Technology Company (WTTCO) had signed a management service agreement with the Saline Water Conversion Corporation (SWCC), the kingdom's desalination provider.
The WTTCO was established in November to lead the programme to expand the country's water pipeline infrastructure through investment from the private sector.
Want more Energy & Utilities insight?
Whitepaper: GCC energy transition, by Frost & Sullivan
Get insight and analysis on the investments required in transmission and distribution (T&D) infrastructure and technologies to ensure that GCC power sectors are equipped to deliver some of the world's most ambitious clean energy programmes.