Second phase of Tadweer solar plant commissioned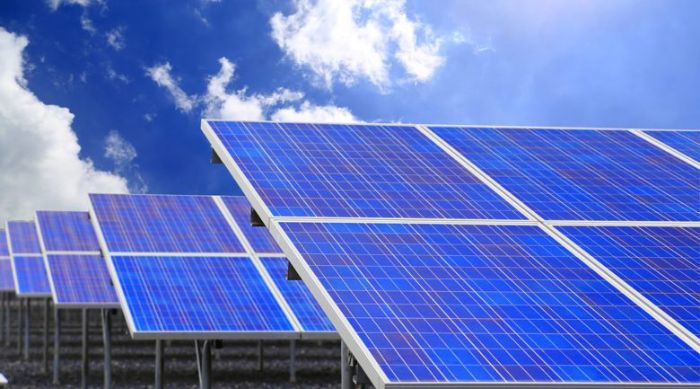 8 Sep 2020
The second phase of Abu Dhabi Waste Management Centre's (Tadweer's) PV solar plant will reduce the company's carbon footprint by 1,300 tonnes
The second phase of a photovoltaic (PV) solar plant at Tadweer's Al-Dhafra construction and demolition (C&D) waste recycling facility in the Al-Dhafra region of Abu Dhabi has been commissioned.
The second phase has increased the capacity of the solar plant to 600 kilowatts per hour, up from 350 kilowatts per hour. PV solar can now provide up to 90 per cent of the site's power requirements.
According to Tadweer, the increased capacity will lower the company's carbon footprint by more than 1,300 tonnes of carbon emissions, equivalent to planting 4,133 trees, and saving 480,000 liters of diesel on a monthly basis. This will significantly contribute to protecting the emirate's environment and cutting harmful emissions.
Tadweer installed 1,656 PV solar cells over an area of 11,000 square metres, with the capacity to produce a total of 600 kilowatts (kW). This will save the waste firm an annual diesel consumption of up to 480,000 litres of diesel a year.
Want more Energy & Utilities insight?
Whitepaper: GCC energy transition, by Frost & Sullivan
Get insight and analysis on the investments required in transmission and distribution (T&D) infrastructure and technologies to ensure that GCC power sectors are equipped to deliver some of the world's most ambitious clean energy programmes.