Saudi Arabia's first wind farm connected to grid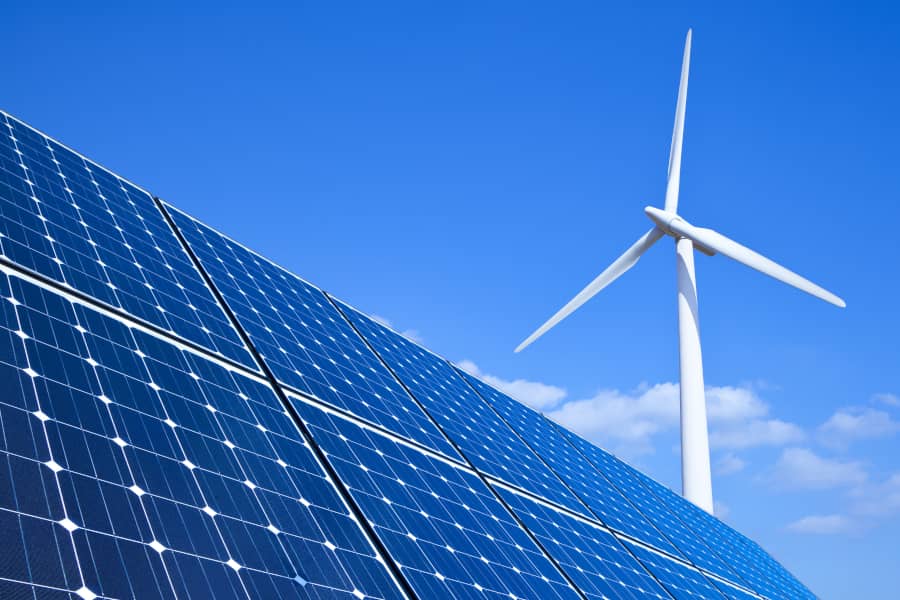 8 Aug 2021
Saudi Arabia's 400MW Dumat al-Jandal independent power producer (IPP) project, the kingdom's first utility-scale wind farm, has been connected to the kingdom's national electricity grid
Saudi Arabia's 400MW Dumat al-Jandal independent power producer (IPP) project, the kingdom's first utility-scale wind farm, has been connected to the grid.
The Dumat al-Jandal IPP, which is the Middle East's largest wind farm, is being developed by a consortium led by France's EDF Renewables and UAE-based Masdar.
The wind farm consists of 99 wind turbines, each with a capacity of 4.2MW, which are being supplied and installed by Denmark's Vestas.
The erection of the wind turbine works have almost been completed, according to a press statement. Construction work on the project began in September 2019.
When fully operational, the wind farm will generate carbon-free energy for up to 70,000 Saudi households, saving 988,000 tonnes of carbon dioxide per year.

Olivier Marchand, Project Director of Dumat Al Jandal Wind Co for Energy LLC stated: "We are delighted to start the early power production of this unique large-scale wind project in KSA – Dumat Al Jandal wind farm."
"…We are now looking forward to successfully reaching, with our partners and contractors, the full commissioning of the project in the months to come," Olivier Marchand, project director of Dumat al-Jandal Wind Company for Energy, was quoted in a press statement.
Muhamed Bou-Zeid, General Manager of Vestas Middle East and North Africa, was quoted in the press statement as saying the project created more than 600 local jobs during the construction phase.
The EDF/Masdar consortium was awarded the contract to develop the $500m Dumat al-Jandal wind project in January 2019.
The appointed developer consortium submitted the lowest bid of $21.3 per megawatt hour (MWh) during a competitive tender, which was reduced to $19.9/mWh, setting a new world record for production of wind energy.
The EDF/Masdar consortium signed a 20-year power purchase agreement (PPA) with the Saudi Procurement Company (SPPC), the government offtaker for the electricity in the kingdom.
Denmark's Vestas was awarded a contract by the developer to provide and install the wind turbines and was appointed as engineering, procurement and construction (EPC) contractor for the project. Spain's TSK was appointed for balance of plant (BOP) and the local Al-Babtain Contracting Company was appointed to build the substations and high-voltage solutions for the project.
Want more Energy & Utilities insight?
Whitepaper: GCC energy transition, by Frost & Sullivan
Get insight and analysis on the investments required in transmission and distribution (T&D) infrastructure and technologies to ensure that GCC power sectors are equipped to deliver some of the world's most ambitious clean energy programmes.