Saudi Arabia receives 46 expressions of interest for Jazan sewage programme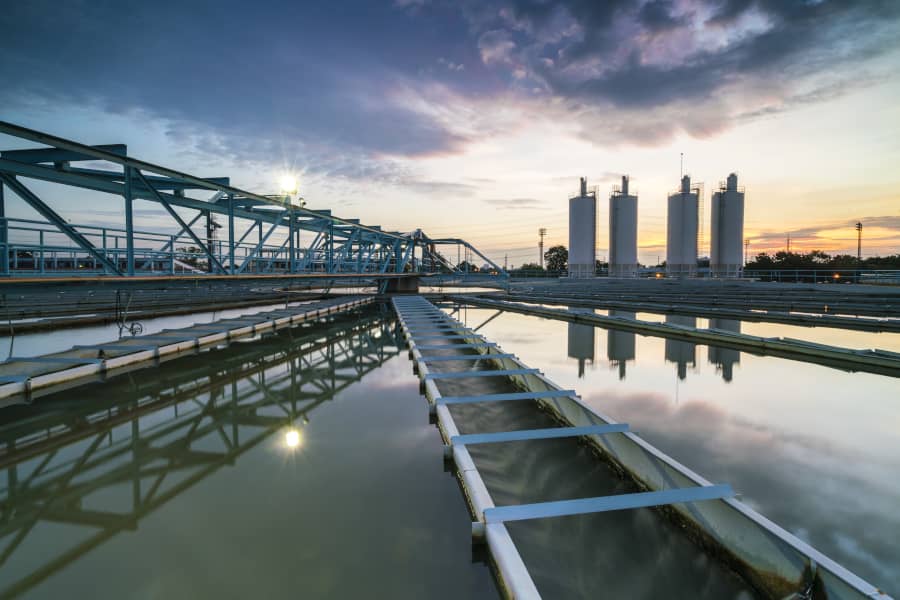 The Saudi Water Partnership Company (SWPC) received expressions of interest (EOI) from 46 companies for the programme to develop a series of small sewage treatment plants (SSTPs) and related infrastructure in the Jazan area of the kingdom
The Saudi Water Partnership Company (SWPC) received 46 expressions of interest (EOI) for the programme to develop a series of small sewage treatment plants (SSTPs) and related infrastructure in the Jazan area of the kingdom.
Energy & Utilities reported in April that SWPC had invited developers to submit EOI for the SSTP programme in Jazan.
The 46 companies, as part of 38 groups, which submitted EOI for the Jazan SSTP programme are:
1-Acciona Agua, Spain
2- Ajlan & Bros Energy Company (Abilitii), Saudi Arabia
3- AlFanar Company, KSA
4- Al Khorayef Water & Power Technologies, Saudi Arabia
5- Al Yamama Company for Trading and Contracting, Saudi Arabia
6- Al Awael Modern Contracting Company, Saudi Arabia
7- Amiantit, Saudi Arabia
8- Aquatech International (USA) – Rezayat Group (Saudi Arabia) – Aljomaih Energy and Water Company Consortium
9- AQUATREAT Co. (previously named as Hussein Refaei.), Egypt
10- ARKOIL Technologies Nederland, Netherlands
11- ASK Environmental Saudi HeadQuarters, Italy
12- China Gezhouba Group Co. Ltd (CGGC) Saudi Arabia Branch, China
13- China Harbour Engineering Arabia Co Ltd (Al Khobar Headquarters), Saudi Arabia
14- China Railway Construction Company (International) Limited, China
15- China State Construction Engineering Corporation Middle East, LLC (UAE) – Emit Group (Italy) – Al Jazea Group Consortium, Saudi Arabia
16- Eammar Infrastructure Contracting Company (Saudi Arabia) – ION Exchange Arabia (EIA) Consortium
17- ELSEWEDY ELECTRIC PSP, Egypt
18- Etad Company Limited, Saudi Arabia
19- FCC Aqualia, Spain
20- Future Horizons for Contracting, Saudi Arabia
21- Haji Abdullah Alireza & Co Ltd (HAACO), Saudi Arabia
22- International Water Distribution Company " TAWZEA", Saudi Arabia
23- Jiangxi JDL Environmental Protection Company, China
24- JINLUO Water Company, China
25- Kindasa Water Services Company, Saudi Arabia
26- Lamar Holding WLL, Bahrain
27- Marubeni Corporation, Japan
28- Metito Utilities Limited, UAE
29- Miahona – Saudi Tumpane Consortium, Saudi Arabia
30- Mowah Company, Saudi Arabia
31- Nesma Company Limited, Saudi Arabia
32- S.A. de Obras y Servicios, COPASA, Spain
33- Safya for Water Company Saudi Arabia– SARH ATTAQNIA Company, Saudi Arabia – CITIC Construction Co. Consortium, Saudi Arabia
34- SAUR SAS, France
35- SETE Energy Saudia for Industrial Projects Ltd. "SETE Saudia", Saudi Arabia
36- Sigma Paints Saudi Arabia
37- Tamasuk Holding Company, Saudi Arabia
38- VA Tech Wabag , India
The Jazan project is part of Saudi Arabia's programme to attract private sector investors to develop SSTPs and associated network collection across 13 regions of the kingdom. The SSTPs and associated collection network projects have been bundled into seven different clusters based on their locations within the kingdom.
For the Jazan cluster, the first cluster to be brought to market, the project will involve the development of 20 SSTPs of varying capacities, with a total capacity of 104,500 cubic metres a day (cm/d). Each SSTP will range in size from 1,000 cm/d to 15,000 cm/d. The associated collection networks for the Jazan scheme will have a total length of about 1,500km, with lengths ranging from 7km to 415km.
SWPC has stated that the main plant features are expected to include: influent connections, tanker discharge points, all by-passes, inlet works and primary, secondary and tertiary treatment, pumping facilities including all of the associated buildings, civil, structural, mechanical, electrical supply, control and instrumentation infrastructure. The detailed requirements will be distributed to interested companies at a later stage.
The main features of the collection networks are expected to include: pipelines, manholes/inspection/connection chambers, pumping stations and odour control facilities including all the associated buildings, civil, structural, mechanical, electrical supply, control and instrumentation infrastructure.
SWPC will conduct a competitive tendering process with the aim of selecting a developer or developer consortium for the development, financing, engineering, procurement and construction for both the SSTPs and collection networks. The SSTPs will be procured under a build, own, operate and transfer (BOOT) structure for a period of 25 years, with the collection network to be procured under a design, build, finance and transfer (DBFT) model.
The collection network will be handed over to the National Water Company (NWC), the kingdom's state wastewater company, following the completion of construction. The selected developer will form a project company which will enter into a 25-year sewage treatment and collection network implementation agreement (STCNIA) with SWPC.
SWPC's obligations under the STNCIA will be supported by a credit support agreement from the Saudi government.
SWPC has appointed KPMG Al-Fozan & Partners as lead and financial adviser, Jacobs Engineering Group as technical adviser and Amer Al-Amr law firm as the legal adviser for the transaction.
The launch of the SSTP public-private partnership (PPP) programme follows the successful tendering and award of contracts for the kingdom's first large-scale sewage treatment plants.
The first ever independent sewage treatment project (ISTP) contract in the kingdom was awarded in January 2019 when SWPC signed agreements with a consortium of Metito Group, Orascom Construction and the local Mowah to develop the plant.
Energy & Utilities reported in November that a consortium containing the local International Water Distribution Company (Tawzea) and Spain's Cobra Instalaciones y Servicios had reached financial close for the planned Taif ISTP.
The financial closure was announced by the joint owners of Tawzea, Saudi Industrial Services Company (Sisco) and Saudi Arabian Amiantit Company, in separate statements to the Saudi stock exchange (Tadawul).
In September 2020, a consortium led by the local Marafiq and France's Veolia achieved financial close for the $280m Jeddah Airport 2 ISTP.
The developer consortium, which also contains the local Amal AlKhaleejiah, was awarded a contract to develop the Jeddah Airport 2 ISTP under a build, own, operate and transfer (BOOT) concession agreement. SWPC signed contracts with the developer consortium in February 2019.
Ready to fuel energy transition in Nigeria and drive the power sector
Attend the 9th edition of West Africa's leading energy event, Nigeria Energy formerly Power Nigeria from 20 - 22 September at Landmark Centre, Lagos.
Under the key theme of "Affordable, Reliable and Sustainable energy through Collaboration", the Nigeria Energy Conference will inspire the enablement of energy access across West Africa by bringing together the key visionaries, solution providers, key buyers, decision-makers, and thought leaders from businesses and governments.