Saudi Arabia invites prequalification for Al-Haer sewage treatment plant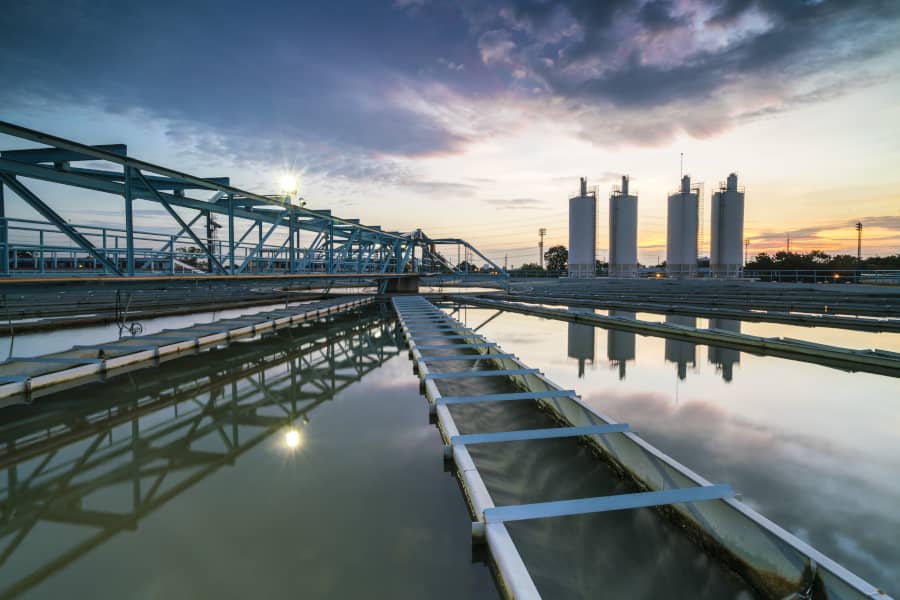 The Saudi Water Partnership Company (SWPC) has invited developers to submit request for qualifications (RFQ) for the planned Al-Haer independent sewage treatment plant (ISTP)
The Saudi Water Partnership Company (SWPC) has invited developers to submit request for qualifications (RFQ) for the planned Al-Haer independent sewage treatment plant (ISTP).
SWPC has invited the 39 developers which previously submitted EOI to submit RFQ documents before the 12 Jan 2022.
The Al-Haer ISTP is planned to have a sewage treatment capacity of 200,000 cubic metres a day (cm/d), and will be located in the capital city of Riyadh.
The 39 firms which submitted EOI are:
1 Abdullah Fahad Al-Khaledi for General Contracting Company (AFAC)
2 Abdul Aziz Al Ajlan Sons Company for Commercial & Real Estate Investment
3 Abdullah Ibrahim Al – Sayegh & Sons Company
4 Abengoa Agua
5 Acciona Agua
6 Al Bawani Water & Power
7 Al Jomaih Energy & Water Company
8 Alfanar Company
9 Alghanim International General Trading and Contracting Company
10 Alkhorayef Water and Power Technologies Company
11 Arkoil Technologies Netherlands
12 ASK Environmental Services Company
13 China Gezhouba Group Company
14 China Harbour Engineering Company
15 Civil Works Company
16 Cobra Instalaciones y Servicios
17 Future Horizons Contracting
18 GS Inima Environment
19 Hassan Allam Holding
20 Hijaz Green Co.
21 International Water Distribution Company (TAWZEA)
22 Jinluo Water Company
23 Lamar Saudi United Holding
24 Metito Utilities Limited
25 Miahona Company
26 Mowah Company
27 Nelson Environmental
28 Nesma Holding Company
29 Orascom Construction
30 Power and Water Utility Company for Yanbu and Jubail (Marafiq)
31 Power China International Group
32 S.A. de Obras y Servicios, COPASA Group
33 Samsung Engineering
34 SAUR SAS
35 Suez International
36 Tamasuk Holding Company/ Al Blagha Group Company
37 Thabat Tendering
38 Utico
39 Veolia Middle East
The successful developer will form a special purpose vehicle (SPV) to operate and maintain the plant under a 25-year sewage treatment agreement (STA) with SWPC. SWPC's obligations will be supported by a credit support agreement from the Saudi government.
SWPC has appointed KPMG as lead and financial adviser for the project, with White & Case and Future Water and Power Consulting appointed as legal and technical advisers respectively.
In August, Energy & Utilities reported that SWPC had selected the preferred bidders for the Buraydah 2 and Tabuk 2 ISTPs.
A consortium of Spain's Acciona and the local Tawzea and Tamasuk was selected as the preferred bidder with a combined levelised cost for both projects of SR1.435/cubic metre cm.
The Buraydah 2 ISTP will have a capacity of 150,000 cm/d and the Tabuk 2 ISTP scheme will have a capacity of 90,000 cm/d.
The same consortium was also appointed as preferred bidder for the 300,000 cm/d Medina 3 ISTP.
SWPC awarded contracts for Saud Arabia's first three ISTP projects in 2019, with sewage treatment plants before this date having all been delivered under standard engineering, procurement and construction (EPC) contracts.
The winning team had submitted the lowest tariff of SRhalala 107.9 ($cents2.87) a cubic metre during a competitive bidding process in August. The Taif ISTP will have a treatment capacity of 100,000 cm/d, and will be developed operated under a 25-year sewage treatment agreement.
Energy & Utilities reported in November 2020 that the Cobra Instalaciones y Servicios/ Tawzea consortium had reached financial close for the planned Taif ISTP.
In February 2019, the client signed contracts with a consortium comprising local firms Power & Water Utility Company for Jubail, Al-Amwal al-Khaleejiah and France's Veolia to develop the Jeddah Airport 2 ISTP. The Jeddah Airport 2 plant will have a capacity of 500,000 cm/d.
India/US-based Synergy was the financial adviser to the winning consortium.
In September 2020, the Marafiq/ Veolia consortium achieved financial close for the $280m Jeddah Airport 2 ISTP.
In January 2019, a consortium of UAE's Metito, the local Mowah and Egypt's Orascom was appointed to develop the Dammam West, the kingdom's first ISTP project.
The Dammam West plant, located in the eastern province of Saudi Arabia, will have an initial capacity of 200,000 cm/d, with a design that will allow expansion up to 350,000 cm/d in the future.
The $245m Dammam West ISTP project reached financial close in June 2020.
Energy & Utilities - Middle East and Africa Market, Outlook Report 2023.
This must-have report for industry players offers a thorough understanding of the latest developments, challenges, and opportunities in the region, supported by data, analysis, and expert insights.