Saudi Arabia invites interest in fourth PPP water transmission scheme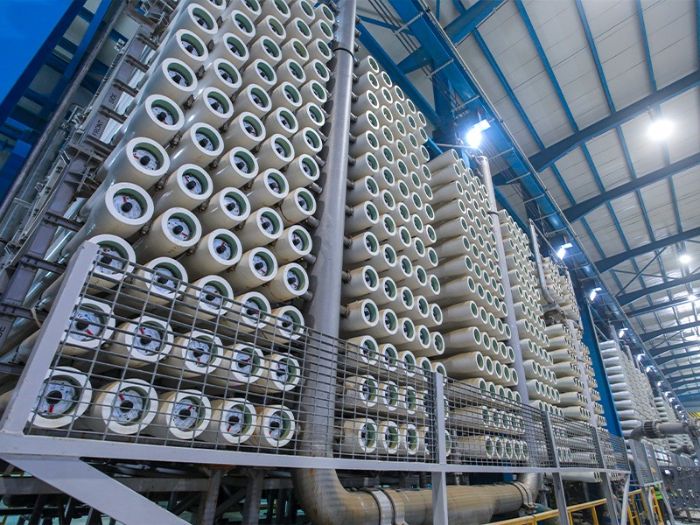 6 Oct 2021
The Saudi Water Partnership Company (SWPC) has invited developers to submit expressions of interest (EOI) in the project to develop an independent water transmission pipeline (IWTP) from Jubail to Buraydah
The Saudi Water Partnership Company (SWPC) has invited developers to submit expressions of interest (EOI) in the project to develop an independent water transmission pipeline (IWTP) from Jubail to Buraydah.
The planned Jubail to Buraydah IWTP will have a total length of 603km and a transmission capacity of up to 650,000 cubic metres a day (cm/d).
Developers have until 21 November to submit EOI for the project. Details of how to submit EOI for the project can be found on the SWPC website.
The successful developer or developer consortium will develop the project on a build, own, operate and transfer (BOOT) basis. The project company, formed by the developer, will provide the entire water transmission capacity to SWPC under a water transmission agreement (WTA). The WTA is expected to have a total length of 35 years.
SWPC's obligations will be supported by a credit guarantee from the Ministry of Finance on behalf of the Saudi government.
Synergy Consulting has been appointed as lead and financial adviser, with Amr Al Amr Law Firm and Fichtner appointed as legal and technical advisers respectively.
Energy & Utilities reported in September that SWPC had invited firms to submit EOI for the kingdom's third IWTP project – the Riyadh to Qassim IWTP.
The Riyadh to Qassim pipeline will have a total length of 1,392km and will have a water transmission capacity of up to 685,000 cm/d.
Companies have until 31 October to submit EOI in the project.
The project is part of the Saudi National Water Strategy 2030, under which a key goal is to provide 90 per cent of national urban supply by desalinated water to reduce reliance on non-renewable ground sources.
Energy & Utilities reported earlier in September that SWPC had set a date of 16 September for the submission of prequalification documents for the Ras Mohaisen to Mecca IWTP project.
SWPC had earlier received EOI from 35 companies for the public-private partnership (PPP) water transmission scheme.
The project will involve the financing, construction and operation of a water transmission pipeline from Ras Mohaisen – to Baha – to Mecca. The water transmission pipeline will have a capacity of 300,000 cubic metres a day (cm/d) and a total length of 300km.
The IWTP project is likely to include a pumping station and a 300km pipeline to carry the water from the IWP to Baha and Mecca.
In August, SWPC invited developers to submit EOI for Saudi Arabia's second IWTP project, a pipeline from Rayis to Rabigh, by 30 September.
Want more Energy & Utilities insight?
Whitepaper: GCC energy transition, by Frost & Sullivan
Get insight and analysis on the investments required in transmission and distribution (T&D) infrastructure and technologies to ensure that GCC power sectors are equipped to deliver some of the world's most ambitious clean energy programmes.