Rockwill Group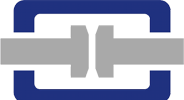 Company Description
EMINVAC POWER ENGINEERING CORPORATION, invested by four manufacturing companies, supplies and gathers whole solutions like: design, manufacturing, engineering, constructing, commissioning, and financing service.

Eminvac power developed from self-technology-manufacturing companies, relying on its advanced-intelligence manufacturing basis to develop out smart, efficient environmental electric apparatus and whole solution system products, such as smart transformer, smart switch-gear, smart VCB, Recloser adn Smart SCADA system. Eminvac power is a professional EPC company, providing engineering, design, procurement, construction, commission and maintenance, etc. Eminvac power has been especially engaged in developing and utilizing renewable energy, environmental protection, including solar power, wind power and biomass power, whilst we pay a special attention to provide different financing modes for the projects such as BOT, BOO, IPP and PPP to meet the needs of customers.
...
Categories
Address
Wengyang Industrial Zone, Zhejiang
325600
Yueqing
China
List your business
Create a business listing on the Energy & Utilities markeplace
Sign up for the FREE Energy newsletter
The latest news and analysis sent to your inbox.