Renewables to help save Saudi Arabia $213bn over next 10 years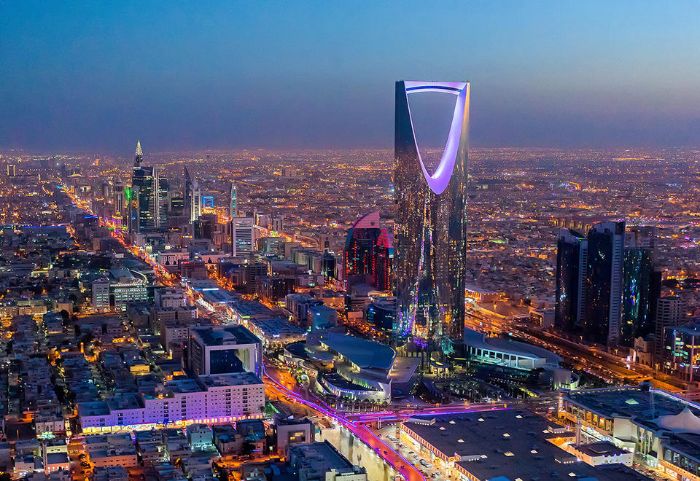 28 Apr 2021
Saudi Arabia expects to make savings of SR800bn ($213.33bn) over the next 10 years by replacing liquid fuel with renewable energy and natural gas, according to the kingdom's finance minister
Saudi Arabia expects to make savings of SR800bn ($213.33bn) over the next 10 years by replacing liquid fuel with renewable energy and natural gas, according to the kingdom's finance minister.
"Instead of purchasing fuel from the global market at $60 and then selling it to the Saudi utilities at $6, or using a portion of the kingdom's stake in Opec to sell at $6, we will actually replace at least one million barrels of oil equivalent in the coming 10 years with gas and renewable energy," was quoted by local news service Saudi Gazette.
"From now till 2025, perhaps until 2030, priority will be for financial sustainability. To achieve the goals of the kingdom's Vision 2030, requires financial sustainability and control over government spending," Al-Jadaan was quoted.
Saudi Arabia is currently undertaking the most ambitious renewable energy programme in the Middle East, with Riyadh targeting the development of 58.7GW of clean energy capacity by 2030.
Energy & Utilities reported in April 2021 that Saudi Arabia had signed power purchase agreements (PPAs) for two photovoltaic (PV) solar projects which had both beaten the previous world record for the cheapest unsubsidised solar energy.
Both of the record-breaking tariffs were submitted by consortiums led by local developer Acwa Power.
The lowest tariff of $cents1.04 a kilowatt hour ($c/kWh) was awarded for the 600MW Fasiliyah PV independent power producer (IPP) project, the largest project under the second round of the kingdom's National Renewable Energy Programme (NREP). The NREP is being overseen by the Renewable Energy Project Development Office (Repdo).
Also on 8 April, Saudi Arabia's sovereign wealth fund Public Investment Fund (PIF) announced that it had signed the PPA with an Acwa Power consortium for the 1.5GW Sudair PV IPP – a project that had been directly negotiated with the developer through PIF's solar programme. PIF owns a 50 per cent stake in Acwa Power.
The tariff of $c1.239/kWh is the second lowest PV solar tariff recorded, only beaten by the Fasiliyah IPP.
The 1.5GW Sudair PV project will be by far the largest PV solar project awarded in Saudi Arabia to date, and also among the largest single-site PV projects in the world.
The project will provide enough power for 185,000 homes and will offset 2.9 million tonnes of carbon emissions a year.
Repdo will oversee the development of 30 per cent of the 58.7GW target through a competitive tendering programme, with the PIF to procure the rest through directly negotiated contracts with investors.
Want more Energy & Utilities insight?
Free energy tutorials at your fingertips this May and June with Middle East Energy Online
Be confident in finding the inspiration you need to navigate the energy evolution. Be energised by 40 hours of free virtual seminars, tech demos, case studies and thought leadership, to help you find the answer to your project challenges, only through Middle East Energy 2021. Plus, discover over 150 renewable and clean energy, transmission & distribution, critical & backup power and energy consumption & management suppliers and solution specialists, from solar and green hydrogen to automation solutions, EV controls, plus switchgears and components.