Renewable energy to drive down water tariffs in Middle East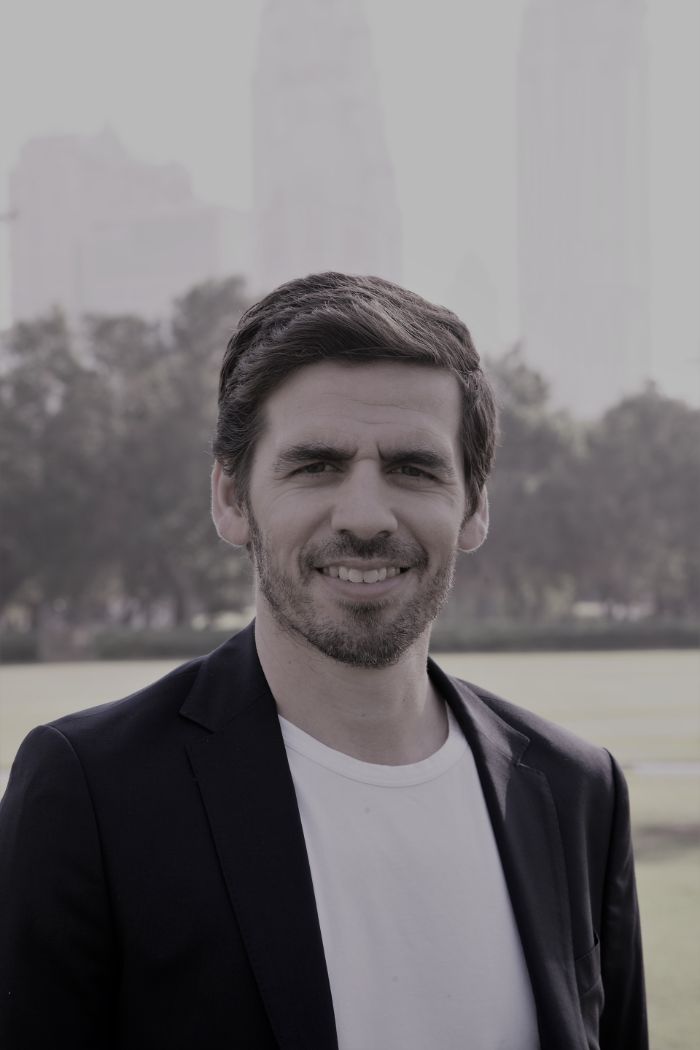 18 Nov 2020
Sebastien Chauvin, CEO of Veolia Middle East, spoke to Energy & Utilities about delivering water and wastewater services during the pandemic, the growing impact of renewable energy on water tariffs and the key trends shaping the Middle East's water sector
As a difficult year for economies and businesses across the world draws to a close, the Middle East's water sector has been an area of activity that has managed to maintain momentum with regards to new projects and investments in 2020.
One of these is the Jeddah 2 independent sewage treatment plant (ISTP), for which a consortium led by France's Veolia achieved financial close in September.
In an exclusive interview with Energy & Utilities, Sebastien Chauvin, CEO of Veolia Middle East, says that the water market has weathered the Covid-19 pandemic better than most business sectors.
"There has obviously been an impact of Covid-19 on business, but all in all the impact was extremely mitigated on our side because we are providing essential services, people were continuously supplied with potable water needs and wastewater volumes have remained consistent with previous years," said Chauvin.
"On the business development side we have also been very active," explains Chauvin. "There was some initial slowdown in the tendering market, but we have seen tenders for water and wastewater projects come to the market and very few investments planned were postponed."
While new projects have been tendered to the market, Chauvin says the sector has not been immune to the impact of the pandemic.
"Despite many tenders, few have been awarded and there have been delays with final approvals and closing of projects," he says.
PPP progress
The Jeddah Airport 2 ISTP is the second of three ISTP projects awarded in 2019 under the first round of public-private partnership (PPP) sewage treatment plants in the kingdom. The programme is being overseen by the Saudi Water Partnership Company (SWPC), formerly called WEC, which was established to facilitate private sector involvement in the kingdom's water and wastewater sectors.
Veolia, in consortium with its local partners Marafiq and Amal Al-Khaleejiah, formed the special purposed vehicle Jeddah Althaniya Water Company to develop and operate the $280m plant for a period of 25 years under the PPP project.
The plant will be developed with the capacity to treat up to 300,000 cm/d of sewage a day (cm/d), which will be able to be expanded by a further 250,000 cm/d at a later date if required.
In tandem with its ISTP programme, SWPC has also pushed ahead with the kingdom's first independent water projects (IWP) projects in the last three years.
"PPP projects in the water sector have been pushed a lot across the region over the past 2-3 years especially in Saudi Arabia who decided to launch large PPP water," says Chauvin. "This will continue in the coming years, and the role of private companies will increase as many countries are also considering outsourcing water networks in addition to their water production or treatment facilities."
Pandemic risk factors
Chauvin says that while Covid-19 has added a new layer of risk to major water projects, support from lenders remains for well-structured PPP utilities projects in the Middle East.
"Covid-19 has slightly complicated the financing conditions for projects as lenders consider Covid-19 as one of the main risks, but it has not frightened them," he explains.
The Veolia Middle-East CEO says that despite a change in the risk profile for long-term financing, securing commitments from lenders has not been an issue.
"Tenders [for projects] have still been active, and as an example we submitted at the end of October a proposal for the Jubail 3B IWP project in Saudi Arabia. Fortunately we were able to submit a full secured offer with all required financing commitments embedded in it and the market is able to move forward despite the current situation."
While the impact of Covid-19 has not appeared to have had a significant impact on achieving finance for utilities projects in the region, the 2008-2009 financial crisis has left a lasting legacy on the structuring of deals for long-term PPP projects. One of the changes has been the increasing role of mini-perm financing in PPP utilities schemes.
"This has changed a lot," Chauvin says. "There was a time when long-term senior debt had attractive ratios, and where large financing institutions were offering very attractive financing schemes with very long-term debt. This is somewhat over as for all of the recent tenders bidders are securing mini-perm structures with a debt range of 5 to7 years."
Another factor that has had an impact on project financing for projects in the GCC is the drop in ratings for some of the countries following the fall in oil prices in 2014.
"The grading of the countries is important, and when you see countries like Oman where the grading has decreased over the last few years – lenders are looking at it more carefully for sure," says Chauvin.
Decoupling
A rising trend in the region's water sector in recent years has also been the decoupling of power and water production, with Gulf electricity and desalinated water produced from cogeneration power and thermal desalination plants.
"There is a bit of history to this," says Chauvin. "About 10-15 years back, thermal desalination was a much cheaper process than reverse osmosis (RO) water production. And despite the fact that producing electricity and water together did not allow to adapt the daily water production to the exact water needs, it was not so much of an issue as this water was still cheaper than the one produced from Reverse Osmosis plants."
Chauvin says that two things have changed in recent years which has led to RO technology becoming the predominant technology for desalinating water and facilitating the decoupling of electricity and water provision.
"Firstly, governments are beginning to replace older existing traditional power plants with alternative ways of producing energy such as solar, wind and even nuclear power like in the UAE," he says.
"In addition, the price of water produced by RO has reduced a lot – almost divided by three in 10 years. So considering that renewable energy was becoming extremely competitive and that at the same time RO was becoming cheaper, it mapped the way for decoupling, says Chauvin."
"The advantage is that the production of water can now match the exact demand while electricity can be produced as required and in different parts of the country, wherever needed."
Solar factor
The decoupling of water from electricity production has played a key part in instigating the addition of photovoltaic (PV) solar installations at desalination plants in the region. The sharp fall in the cost of renewables has led to the GCC achieving world record tariffs foe desalinated water over the past couple of years.
"Not a single desalination project tendered today is coming without its own solar plant," says Chauvin. "The price of solar has reduced so much that it is becoming a must to embed solar into water plant facilities. Considering that electricity cost accounts for about 40% of the water tariff produced by RO technology, the addition of solar is a big factor to increase competitiveness of offers and hence to serve a lower production cost."
Chauvin says that the other reason the tariffs for desalination production are continuing to fall at such a rapid rate is the increasing size of the plants being tendered.
"Today we are seeing a 300,000 cubic metre per day [cm/d] plant as an average size of plant whereas it was considered as huge just few years ago. With plants reaching 1 million cm/d of capacity, the size factor allows to reduce investment and operating costs serving then a lower cost of production and tariff."
Local interest
While Veolia continues to increase its already sizable presence in the Middle East's water sector, it is also pushing ahead with a number of initiatives to invest in local talent and businesses. One of these is its recently launched 'Accelerator Programme'.
"We strongly believe that to be deeply rooted in the region, it is essential to meet local expectations and help foster innovation," says Chauvin. "And as a starting point, technology is part of Veolia's DNA, this is why innovation is so important for us."
Under the Accelerator Programme, which was launched in late October, local startups have been invited to pitch ideas to Veolia's management teams, which will lead to four winning firms securing a place in the accelerator for 2021.
"No better way to help develop local competencies and smart ideas to solve key challenges, this will help with the development of local innovation for which everyone will benefit."