Register for online Saudi Arabia clean energy event now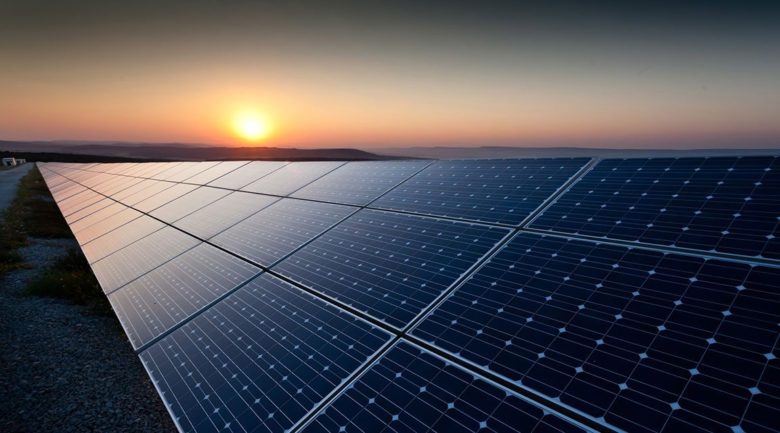 Register now for live webinar on 26 October at 2pm Gulf standard time (GST) with experts involved in some of the kingdom's most exciting developments. Speakers include representatives from: NEOM, Red Sea Development Company, EDF and Acwa Power
Saudi Arabia has one of the most ambitious planned renewable energy programmes in the world, with the world's largest oil exporter pledging to develop 58.7GW of clean energy capacity by 2030.
In addition to planning an unprecedented pipeline of utility-scale solar and wind projects over the next decade, Saudi Arabia is also moving ahead with plans to establish manufacturing and technology bases for clean energy components and systems as part of the kingdom's ambitious Vision 2030 economic reform programme.
In addition to developing significant solar and wind capacity, Saudi Arabia is also pushing the boundaries with the latest energy storage technologies and the region's first green hydrogen project.
In November 2020, a consortium led by Saudi Arabia's Acwa Power was awarded the public-private partnership (PPP) contract by the Red Sea Tourism Development Company (TRSDC) to develop the utilities and related infrastructure for the Red Sea Tourism project in the Saudi Arabia.
The PPP contract will include the provision of power and water production, sewage treatment and solid waste treatment. The development will be 100 per cent powered by renewable energy, which will be delivered through the world's largest battery energy storage solution (BESS).
Acwa Power was also appointed to develop the region's first large-scale green hydrogen project. In June 2020, Acwa Power, in partnership with Air Products, signed initial agreements for a $5bn green hydrogen-based ammonia plant.
The project will be powered by more than 4GW of renewable energy, and will be able to produce 1.2 million tonnes per year of ammonia. The plant will produce 650 tonnes of hydrogen daily.
Join the experts on 26 October
Energy & Utilities is delighted to bring you a live webinar on 26 October at 2pm Gulf standard time (GST) with experts involved in some of the kingdom's most exciting developments.
The speakers joining Energy & Utilities Editor Andrew Roscoe are:
Thomas Bosse, Manager, Energy Certificates, NEOM
Olivier Marchand, project director, EDF Renewables
Sarah Bin Dekhail, Business Development Manager, Acwa Power
Iain Williamson, chief project delivery officer, Red Sea Development Company
Register here for the free webinar
Want more Energy & Utilities insight?
Whitepaper: GCC energy transition, by Frost & Sullivan
Get insight and analysis on the investments required in transmission and distribution (T&D) infrastructure and technologies to ensure that GCC power sectors are equipped to deliver some of the world's most ambitious clean energy programmes.