Red Sea Project gets solar panels for net-zero luxury development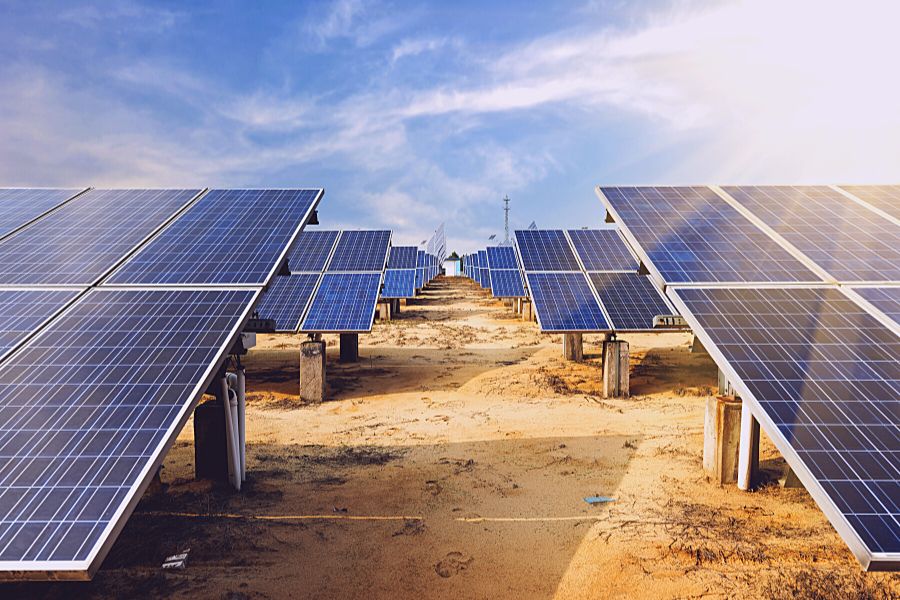 LONGi delivers bifacial modules to SEPCOIII, named EPC by ACWA Power for first phase 210 MW plant that will connect to large BESS; project seen to have significant demonstration value
LONGi, the Chinese solar panel manufacturer, this week announced completion of delivery of 406 MW of its bifacial Hi-MO 5 modules for Saudi Arabia's Red Sea Project. LONGi won a contract to supply its bifacial modules to SEPCOIII Electric Power Construction Co. in April 2022.
In February 2022, China's SEPCOIII was awarded the Engineering, Procurement and Construction (EPC) contract for the Red Sea multi-utility project by ACWA Power.
In late 2021, Red Sea Global (formerly The Red Sea Development Company) appointed a consortium led by ACWA Power to design, build, operate and transfer the project's utilities infrastructure powered entirely by renewable energy. Consortium partners include China's SPIC Huanghe Hydropower Development Company and the Saudi Tabreed district cooling company.  
"Based on our…technical resources in the PV sector, we are all proud to be leading participants in this project, a key point for future collaboration and a significant step towards the Kingdom's vision of achieving a 50% energy mix by 2030," said LONGi VP Dennis She, as quoted in a company statement.
In February 2022, ACWA Power announced that the consortium had achieved financial close for the $1.302 billion senior debt facilities for the multi-utilities project.
In addition to renewable power, the multi-utilities project also includes potable water, wastewater treatment district cooling and solid waste treatment for 16 hotels, an international airport and infrastructure that make up Phase 1.
Unveiled by Saudi Crown Prince Mohammad bin Salman in 2017, Red Sea Project forms part of the Saudi Vision 2030 program. It is considered to be among the world's most ambitious 'regenerative tourism' projects, seeking to attract visitors to the country's Red Sea coast via a combination of luxury and ecotourism.
The project's Phase 1 energy demand is 210 MW, to be supplied with power generated from solar panels and wind turbines, according to a statement from LONGi. It will eventually be powered by a 340 MW solar photovoltaic plant, while the complex will rely on the world's largest battery storage facility at 1000MWh, according to Red Sea Global.
With its energy storage project currently under construction, the project is expected to have significant demonstration value once completed, serving as an important reference for future smart energy projects.
The project's first phase, with 16 hotels offering 3,000 rooms, an international airport, a marina, retail and entertainment venues, is expected to open in 2023. It is due for completion in 2030, with 8,000 rooms in 50 hotels and 1,000 residences. Red Sea Global has said it plans for the project to be carbon-neutral upon opening.
Energy & Utilities reported in 2020 that Red Sea Development Company had selected a consortium led by Acwa Power as the preferred bidder for the planned public-private partnership (PPP) utilities project.
E&U reported last year that the company was interested in pilot schemes for new green technologies at the giant tourism project.
Energy & Utilities - Middle East and Africa Market, Outlook Report 2023.
This must-have report for industry players offers a thorough understanding of the latest developments, challenges, and opportunities in the region, supported by data, analysis, and expert insights.