Q&A: Franco Atassi, head of smart infrastructure for Siemens in the Middle East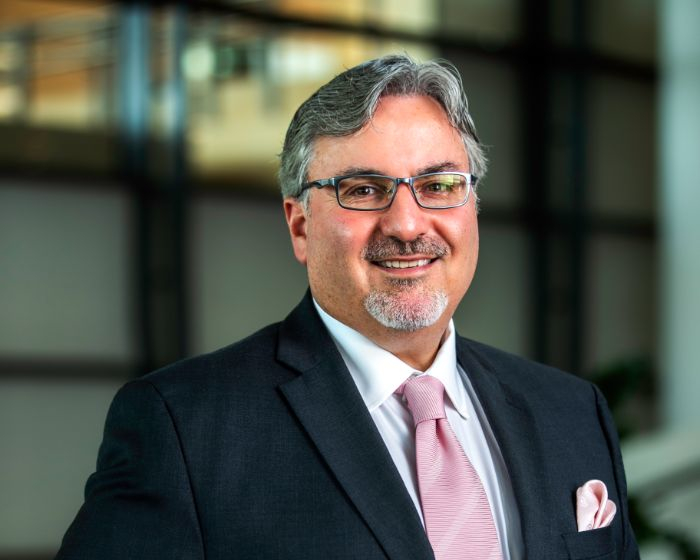 11 Mar 2020
What impact are digital technologies having on the supply of electricity?
Our energy systems are becoming increasingly complex. Decentralised, renewable energy is adding volatility. Future grids will be distributed, digital and highly decarbonized, and the rise of prosumers and grid-edge users like electric vehicles means bidirectional power flow will become the norm. Digitalisation is the key to managing these complex energy systems, and the data they generate.
A digitalised grid will allow for more efficient management and greater stability, paving the way for predictive maintenance and better, more efficient use of assets. An increase in connectivity will also create opportunities for new demand response systems and grid balancing services, providing a platform for utilities and operators to create new business models.
When we use digital technologies to determine, for example, energy resources and their likely future output, the condition of the grid and demand use, we will be able to optimise energy flow, improve utilisation, reduce demand for power and enhance flexibility. Ultimately the way we capture, analyse and use data will underpin our future energy systems.
What role will digital technologies play in integrating intermittent and decentralized renewable power generation into the region's grids?
Integrating renewables into the Middle East's grids is a challenge which can only be effectively met with digital technologies. The volatile, decentralised nature of renewables means that the network's data becomes more complex to exchange and manage, often creating challenges that are outside the conventional sphere of influence for utilities.
At Siemens, we are merging the physical and virtual worlds to meet these challenges. Virtual power plants will help to intelligently incorporate and balance connections to microgrids, integrating renewable energy and storage. Digital substations can manage multidirectional power flows, ensuring the grid is reliable. Self-optimizing grids can combine automation and decentralized applications to monitor and remotely control the network, and we've even proved the potential to use algorithms for self-healing.
As renewables become more prevalent, grid operators will also need to consider how they integrate incoming data into a comprehensive software modeling system, if they are to ensure reliability and robustness. At Siemens we have worked with customers to build a 'Digital Twin' of a grid, which enables utilities to simplify this data exchange process. By building a digital twin of a grid, operators can model data to simulate planning, operation and maintenance in the virtual world, leading to a reliable, efficient and secure electrical system.
What role will digital solutions and AI play in future buildings in the region? Are you seeing an uptake in demand for these in building design and building management systems?
We only have to look at the global rate of urbanisation to understand how important digitalisation is to buildings. Projections suggest that by 2050, 70 percent of the world's population will be living in urban areas. We already spend 90 percent of our lives in buildings and globally they are responsible for 40 percent of energy use. It's therefore imperative that we use digital technologies to make our infrastructure smarter, ensuring it plays an active rather than passive role in empowering people and business, and reducing environmental impact.
Our work with Expo 2020 Dubai to develop a blueprint for smart cities is a great example of where digitalisation can take us in the context of a city. Using a cloud-based operating system like MindSphere enables us to collect and analyze the data from hundreds of thousands of data points across a city, using it to make intelligent decisions about energy and water use, for example. If connected with external data sources such as weather stations, we also have the potential to use AI and Machine Learning to predict how a city will react in certain conditions, and take action accordingly.
From a grid perspective, these types of technologies – from building management systems to the cloud – will also help us to manage the demand side and integrate infrastructure into a city's energy ecosystem, making it more efficient, safe and robust.