Project in focus: Dumat al-Jandal wind farm, Saudi Arabia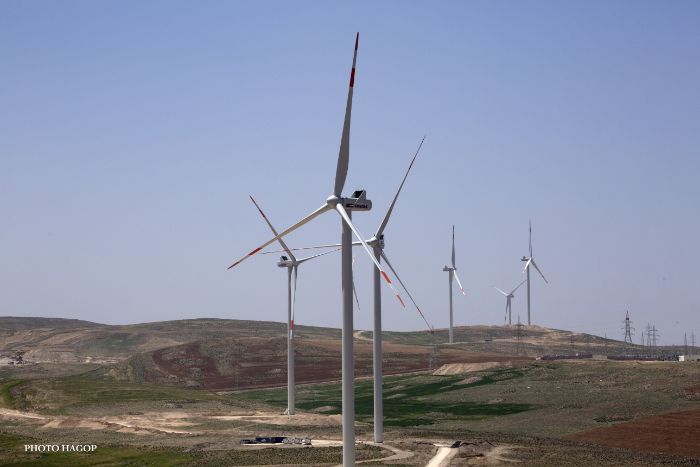 28 Apr 2021
The 400MW Dumat al-Jandal wind farm is the first utility-scale wind project to be developed under Saudi Arabia's National Renewable Energy Programme (NREP). The $500m Dumat al-Jandal project is located 900kmw north of Riyadh in the Al-Jouf region of Saudi Arabia
The 400MW Dumat al-Jandal wind farm is the first utility-scale wind project to be developed under Saudi Arabia's National Renewable Energy Programme (NREP). The project will be the largest wind project in the Middle East when completed.
The $500m Dumat al-Jandal project is located 900kmw north of Riyadh in the Al-Jouf region of Saudi Arabia.
The contract to develop the project, which is being developed under the independent power producer (IPP) procurement model, was awarded a consortium led by France's EDF Renewables and the UAE's Masdar in January 2019.
The appointed developer consortium submitted the lowest bid of $21.3 per megawatt hour (MWh) during a competitive tender, which was reduced to $19.9/mWh, setting a new world record for production of wind energy.
The EDF/Masdar consortium signed a 20-year power purchase agreement (PPA) with the Saudi Procurement Company (SPPC), the government offtaker for the electricity in the kingdom.
Denmark's Vestas was awarded a contract by the developer to provide and install the wind turbines and was appointed as engineering, procurement and construction (EPC) contractor for the project. Spain's TSK was appointed for balance of plant (BOP) and the local Al-Babtain Contracting Company was appointed to build the substations and high-voltage solutions for the project.
A total of 99 Vestas V150-4.2MW wind turbines will be installed, with a hub height of 130 metres and a rotor diameter of 150 metres.
The project reached financial close in July 2019, with construction work beginning in August 2019. As of April 2021, half of the construction work on the project had been completed. The project is due to be commercially operational in 2022.
When completed, the project will provide enough power for up to 70,000 homes a year, displacing nearly a million tonnes of carbon dioxide per year.
To find out more about the Dumat al-Jandal project, listen to Energy & Utilities' 'Wind power progress' podcast. Energy & Utilities was joined by Muhamed Bou-Zeid, Vestas General Manager for Mena, who talked about the Dumat al-Jandal and some of Vestas' other wind projects in the region.
Want more Energy & Utilities insight?
Free energy tutorials at your fingertips this May and June with Middle East Energy Online
Be confident in finding the inspiration you need to navigate the energy evolution. Be energised by 40 hours of free virtual seminars, tech demos, case studies and thought leadership, to help you find the answer to your project challenges, only through Middle East Energy 2021. Plus, discover over 150 renewable and clean energy, transmission & distribution, critical & backup power and energy consumption & management suppliers and solution specialists, from solar and green hydrogen to automation solutions, EV controls, plus switchgears and components.