Production capacity at Taweelah IWP reaches 100 MIGD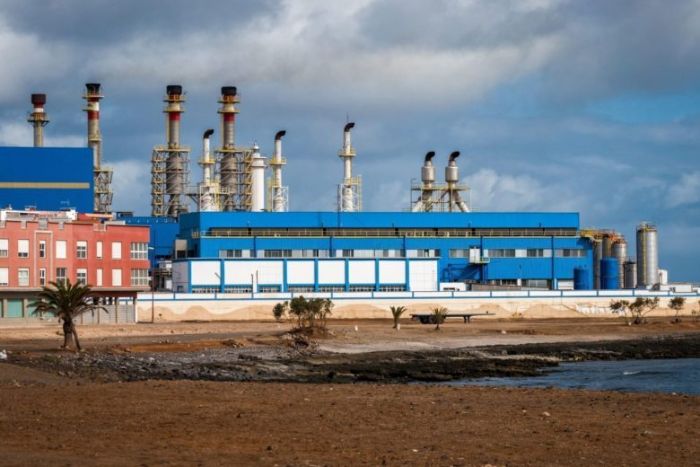 Production capacity at the Taweelah independent water producer (IWP) plant, the world's largest reverse osmosis (RO) desalination plant, has reached 100 million imperial gallons a day (MIGD)
Production capacity at the Taweelah independent water producer (IWP) plant, the world's largest reverse osmosis (RO) desalination plant, has reached 100 million imperial gallons a day (MIGD).
Abu Dhabi-based Emirates & Electricity Company (Ewec) announced that the Taweelah IWP had reached 50 per cent capacity, with the plant to reach 200 MIGD when fully commissioned.
In 2019, Ewec awarded a contract to a consortium led by Saudi Arabia's Acwa Power to develop the Taweelah IWP. The developer appointed China's Sepco 3 and Spain's Abengoa to carry out the EPC works for the plant.
The AED3.1bn ($844m) Taweelah IWP project reached financial close in September 2019.
The Abu Dhabi government holds a 60 per cent stake in the Taweelah project.
The Taweelah project is Abu Dhabi's first IWPP, with water production in the emirate previously coming from cogeneration power and water projects.
Abu Dhabi is pressing ahead with plans for two other IWPs. Energy & Utilities recently reported that Ewec had received bids from four groups for the planned Mirfa 2 (M2) IWP.
The bidders submitted proposals for both an 80 million imperial gallons a day (MIGD) and 120 MIGD plants.
France's Engie submitted the lowest 120 MIGD tariff, submitting a bid of $0.4832/cm.
Spain's Acciona submitted the lowest 80 MIGD proposal, submitting a tariff of $0.546/cubic metre (cm).
In March, Energy & Utilities reported that Ewec had set a bid submission date of 28 July for developers to submit proposals for the Shuweihat S4 Reverse Osmosis (RO) IWP.
The RFP was issued to 18 companies following the prequalification process.
The S4 IWP which will have a capacity of up to 70 million imperial gallons per day (MIGD).
The plant will be developed next to the existing Shuweihat S3 independent power producer (IPP) project, which is located in Shuweihat power and water complex 250km west of Abu Dhabi city.
Energy & Utilities - Middle East and Africa Market, Outlook Report 2023.
This must-have report for industry players offers a thorough understanding of the latest developments, challenges, and opportunities in the region, supported by data, analysis, and expert insights.