POWERCOM Co., Ltd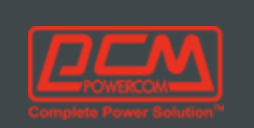 POWERCOM professional equipment manufacturer, your reliable partner. POWERCOM was founded in 1987, and provides a full range of UPS (Uninterruptible Power System) including 3Phase, OnLine, OffLine, Line Interactive, Specialist Industrial UPS, and AVR(Auto Voltage Regulator). Applicable widely on IT computer, security, Industry automation and media.
9F, No. 246, Lien Chen Road Chung Ho District
235
New Taipei City
Taiwan
List your business
Create a business listing on the Energy & Utilities markeplace
Sign up for the FREE Energy newsletter
The latest news and analysis sent to your inbox.