Post-Covid energy transition in the MENA region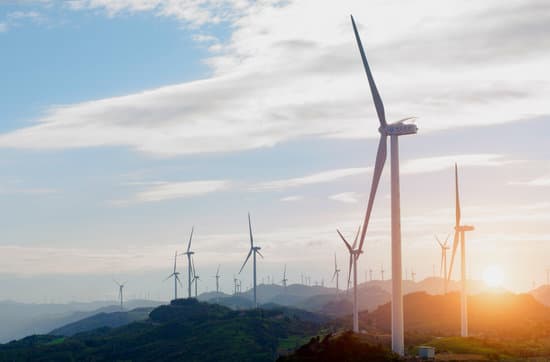 30 Apr 2021
The Clean Energy Business Council (CEBC) examines the opportunities for a green post-pandemic recovery in the MENA region and the role of policies in enabling the energy transition to succeed
Post-Covid energy transition in the MENA region
Recent years have witnessed significant global efforts in order to tackle and limit the negative impacts of climate change. In December 2019, the European Green Deal was presented aiming for net-zero emissions of greenhouse gases by 2050 with the inclusion of every individual and place. Especially in the light of the Paris Agreement, the countries in the Middle East and North Africa (MENA) region have started taking steps at their own pace to mitigate the very pronounced brunt of climate change in the region by determining a plan on the ways to respond to the current climate reality.
To support this action and to diminish the hardships caused by the inherent challenges in the region, the World Bank in 2016 has adopted the MENA Climate Action Plan. However, all this work was disrupted by the Covid-19; a pandemic that economies and societies around the globe have been challenged with. All of a sudden, the world's focal point has shifted towards battling against the virus. However, amongst many areas, energy transition represents one of the most important topics to be addressed and not to be forgotten about as it paves the way towards a sustainable future by transitioning to clean power.
Despite the adverse effects and heavy burden of Covid-19 on power utilities and energy services companies, will ambitious targets in energy transition be respected in the post-pandemic world, all at the individual, company, and government levels? Although it is a question that is fairly hard to give a definitive answer to, we can still analyse the current situation to better understand the landscape and draw out possible scenarios as well as action plans to ensure a successful and determined post-pandemic energy transition.
Early relinquishments
At a first glance, Covid-19 does not provide a positive outlook for the renewable energy sector. Currently, governments' agendas seem to be full of concerns over fighting against the virus and healthcare primarily, followed by economic and financial concerns. In July 2020, the Kuwait cabinet had to abolish the Al-Dabdaba solar plant project, which could generate energy covering up to 15% of the electrical energy needs of the oil sector, as "the spread of the virus had impacts on the global oil and financial markets (Reuters, 2020)."
Besides the financial challenges that hindered the project's development, the cabinet's statement reveals another major issue on Covid-19's effect on energy transition. The Kuwait Petroleum Corporation (KPC) stated that "the decision would contribute to the company focusing on its priorities for the coming stage and maintaining its position in the global oil markets (Reuters, 2020)."
This is an example from only one company, however, if we take into consideration that Gross Domestic Product (GDP) is heavily linked to energy usage, it would be highly likely that to quickly recover from the sanitary crisis governments would adopt stimulus programs that do not necessarily put an emphasis on climate change mitigation. Furthermore, after the crisis, the private sector may be more focused on short-term gains and be in the quest for quick recovery rather than having a long-term lens to continue with the climate change battle. Another question that remains is if the demand from buyers will be sufficient if oil prices fall again, as opting for traditional energy resources would make more economic sense.
Covid-19 offers chance to reconsider
Covid-19 should be seen as an opportunity by the nations to rethink their present economic and development strategies. The sanitary crisis can be used to adopt a green-mindset overall, more enthusiastically than before by making investments in green and low-carbon economic sectors and putting sustainability at the core of strategy, which would, in turn, support the energy transition after Covid. This also provides the GCC economies with the tools to diversify their economy to cope with the price fluctuation in oil, gas, and coal.
Actions to stay on track with the energy transition and opportunities
Committed governments
In this case, sound government policies can be extremely crucial to ensure that climate change is still a priority. An impactful solution could be adopting economic stimulus packages that channel investment towards renewable solutions to build back better. Additionally, regulatory incentives could shape the private sector's behaviour to move in a more sustainable way. There is also a need to ensure the maintenance of existing projects. Covid-19 poses a threat to solar and utility-scale projects by causing important delays. While the project risk tied to delays can be bearable for large-scale projects, other projects in smaller scope and size may need support in terms of debt restructuration and low-cost loans. In this sense, there is an opportunity to mobilize green finance instruments to lock up the continuity of these projects.
Diverse set of opportunities
Beyond investing in green projects, the MENA region should also consider more inclusiveness in the workforce to support the energy transition amongst many other areas. The new job opportunities that would be created by investing in clean energy should be used as a tool to bridge the gender gap which is very pronounced in the region. The young female workforce can make a huge contribution if the countries can manage to tap into a diverse talent pool. Another area to improve in the post-pandemic era is mobility. The world has already concretely witnessed how less usage of transportation and aviation reduced emissions by seeing a clearer sky and inhaling clean air. Thus, more efforts should be done by governments to electrify mobility, making it part of their integrated strategies.
Projecting the future
If we take a look at the current state to predict how the future will be, we can see that there are both positive and negative outlooks. For instance, while China has reported that they would adjust environmental surveillance to stimulate the economy by offering exemptions and deadline extensions, the CARES stimulus package in the US does not tap into the topics on energy transition or renewables (Accenture, 2020). On the positive side, Arab Petroleum Investments Corporation (APICORP) has presented a $500 million fund during the pandemic to be used in projects with an impact on sustainability in areas ranging from utilities to renewables (Aoun, 2020).
Although fundamentally different in nature, the 2008 financial crisis can provide an inspiration for how to respond to the current crisis. The economic recovery measures taken during the crisis supported the advancement of the adoption of renewables and related technology, not only for climate change worries but to boost the national economy and create more jobs. The direct stimulus investments in offshore wind Europe have placed them as pioneers in this field. From more recent and innovative energy resources, hydrogen carries a lot of potential and has already started becoming mainstream. Saudi Arabia and Morocco have already started exporting blue and green hydrogen. It is important for the MENA region to be wary of the potential risks of its hydrocarbon economy and act upon it. With the early adoption of the new technologies, the region can build on its know-how and eventually leverage its proximity to large consumer markets to become a hub for hydrogen production for instance.
Still going strong
It is clear that the MENA countries need to aim for a green recovery to emerge victorious after the impact of Covid-19. Instead of perceiving this time period negatively, we need to direct our vision in line with the energy transition. Despite the temporary setbacks that are caused by Covid, for instance as seen in the case of Kuwait, there are various actors in the region going ahead with their renewable energy plans.
Although there is still much room to reach its full renewable energy potential, Morocco is one of the most determined MENA nations in terms of clean energy policies. In 2017, the country's share of renewable energy in total power generation capacity was 29 percent (ESCWA, 2019).
The Noor Quarzazate Solar Power Station is also the largest concentrated solar power plant in the globe. Morocco is on the right path in terms of large investments, supported with strong legislation in energy efficiency, to reach its ambitious target to produce more than 50% of its electricity demand from clean sources by 2030.
On the other hand, Masdar (Abu Dhabi's renewable energy company), is one of the most significant renewable energy developers and carries an important potential to further improve the MENA's clean energy usage. The Masdar City project has showcased how it is possible to use renewable energy to produce enough electricity, displacing tonnes of carbon emissions.
Promising updates in UAE
Some recent news from the UAE provides hope as well. The launch of the National Integrated Energy Model - a joint effort of the Ministry of Energy and Infrastructure, International Renewable Energy Agency, and Khalifa University, is an important step to diversify the country's energy mix and to improve energy efficiency towards the National Energy Strategy 2050.It identifies a united scheme to be a meeting point for different actors in the energy sector. Although not directly linked to the energy transition, Dubai's Urban Master Plan 2040 depicts an agreeable picture of the future's sustainable cities and daily life. Sharing a similar vision, Expo Dubai – where several countries' sustainability projects are presented while producing clean energy, emphasizes humankind's ability to build a more sustainable future. The key thinking that lies at the heart of Expo Dubai is to use our abilities to change the planet for the better.
In conclusion
Being particularly vulnerable to climate change's adverse effects, the MENA region should have a long-term vision to win the fight against it and should not seek quick gains that disregard externalities on the environment. In the post-Covid-19 world, serious actions need to be taken collectively, both with the contribution of the public and private sectors. The recovery period can be game-changing for governments to keep the planet clean while creating new opportunities for businesses and society in general. On the business level, it is a unique chance to stay competitive while rethinking sustainability agendas.
If the energy transition after COVID-19 will be at a higher or lower pace remains to be seen. Nevertheless, it is clear that there is an important role to play for every actor and the government policies and inclinations will be at the heart of the energy transition approach after the crisis as it has the power of shaping other actors' behaviours.
Author: Elif Kara, Climate Finance Intern at CEBC
Bibliography
Accenture. (2020). A Fragile Time for Sustainability.
Aoun, G. (2020). Top list: Saudi Arabia's stimulus packages to fight COVID-19. Zawya by Refinitiv. https://www.zawya.com/mena/en/economy/story/Top_list_Saudi_Arabias_stimulus_packages_to_fight_COVID19-ZAWYA20200507121247/
ESCWA. (March 20, 2019). Share of renewable energy in total power generation capacity in Morocco from 2015 to 2017 [Graph]. In Statista. Retrieved March 23, 2021, from https://www-statista-com.ezp.essec.fr/statistics/1014711/morocco-renewable-energy-in-total-power-generation-capacity/
Reuters. (2020). Kuwait cancels Al-Dabdaba solar plant project due to coronavirus. July 14. https://www.reuters.com/article/us-kuwait-solar-plant-idUSKCN24E2XQ
Want more Energy & Utilities insight?
Free energy tutorials at your fingertips this May and June with Middle East Energy Online
Be confident in finding the inspiration you need to navigate the energy evolution. Be energised by 40 hours of free virtual seminars, tech demos, case studies and thought leadership, to help you find the answer to your project challenges, only through Middle East Energy 2021. Plus, discover over 150 renewable and clean energy, transmission & distribution, critical & backup power and energy consumption & management suppliers and solution specialists, from solar and green hydrogen to automation solutions, EV controls, plus switchgears and components.