Oriental Copper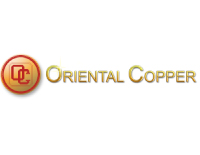 Company Description
Oriental Copper is a world-class leading manufacturer of high conductivity Copper Busbar and Copper Fabricated Products. The copper material we produce is able to achieve an electrical conductivity of 101% IACS, and has excellent mechanical properties suitable for many applications in the electrical energy business and electronic industry.

Our manufacturing plant at Chon-buri in Thailand operates an ISO certified, fully integrated, semi-automatic production system ensuring limited direct human contact with the copper. We have our own purpose built modern foundry, use a unique under-water extrusion system, and use the latest technology for drawing and finishing superbly fabricated products.

Technology, customer focus, uncompromising attention to quality, together with state-of-the-art equipment, are all fundamental to our success. - Production capacity has grown significantly over the years and our expansion program currently allows capacity of producing over 40,000 MT/year, with further expansion planning based upon strong demand from our loyal Customers.

We proudly represent the Kingdom of Thailand as the sole manufacturer and supplier to the global market. We bring innovative, value-added copper products and solutions to the market, and believe by using the very best material, it is more efficient, it saves energy resources and ultimately reduces costs. We want to play our part in lowering our carbon footprint to help make a greener and better world.
Address
27th Floor, Bangkok Insurance Building
10120
Bangkok
Thailand
List your business
Create a business listing on the Energy & Utilities markeplace
Sign up for the FREE Energy newsletter
The latest news and analysis sent to your inbox.