Nigerian service stations to transition from diesel gen to solar power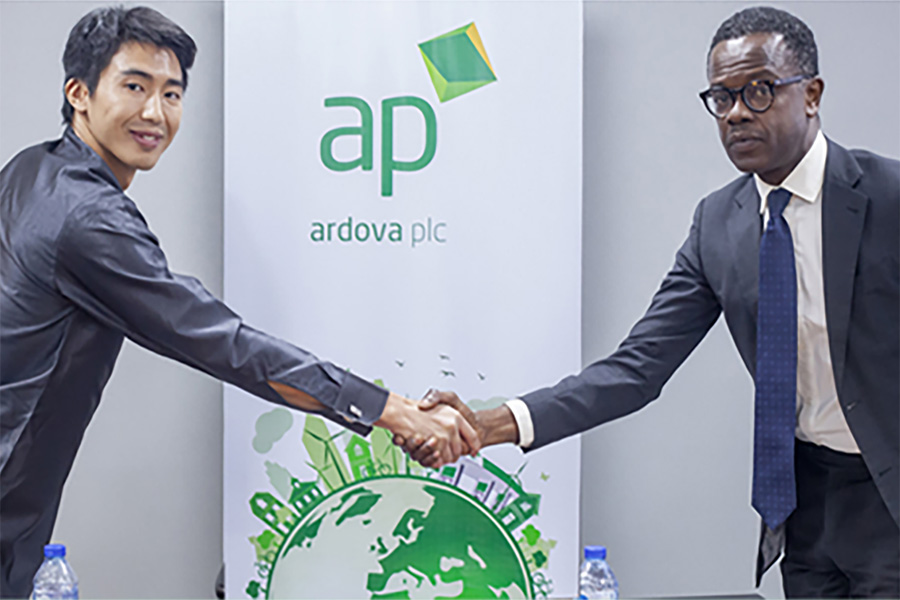 Ardova Plc (AP) joins with PowerGen Renewable Energy to convert AP's service stations to solar, advancing country's C&I off-grid solar segment with more than 10 MW; deploying power-as-a-service model
PowerGen Renewable Energy is set to power Nigerian downstream oil and gas company, Ardova Plc's (AP) retail service stations across the country. The companies announced earlier this month that they have signed a Memorandum of Understanding (MoU) to help AP transition its over 450 retail stations from diesel generator and grid power to solar-powered distributed renewable energy systems.
PowerGen, with operations across East and West Africa, will power the AP outlets under a 'power-as-a-service' business model. The total capacity across all retail outlets is expected to be over 10MW.
AP believes the project will lower its energy costs and carbon emissions, ensuring that its business is profitable and it can meet its sustainability targets. As part of this business model, AP's retail outlets will also serve as "energy hubs", providing sustainable power to surrounding communities including businesses and residents.
"This partnership reiterates our efforts in the clean energy revolution," said Olumide Adeosun, CEO of Ardova Plc. ""This is reflected in our operational structure from a traditional downstream company to a leading integrated energy organization poised for renewable energy solutions."
Adeosun noted that this business model is an innovative solution to addressing Nigeria's energy deficit while contributing to meeting the company's economic, social, and governance (ESG) goals.
Aaron Cheng, CEO of PowerGen, expressed his company's excitement to partner on the project, noting that the collaboration demonstrates Ardova's part in demonstrating an effective commitment to clean energy solutions.
A report from 2021, commissioned by impact investor All On, put the total capacity of the commercial and industrial (C&I) off-grid solar segment in Nigeria at 64MW—34 percent of the country's total off-grid solar capacity.
While Nigeria's C&I solar market has grown in recent years, industry stakeholders expect the sector to see accelerated growth over the next couple of years. The combination of rising diesel costs—the average price per litre has increased by over 300% since 2021—and adoption of 'power as a service' business models mean that solar is becoming a viable alternative to diesel generators.
Chibueze Ekeh, CEO of Ceesolar, a Nigerian off-grid clean energy company, says that the short-term prospects of the C&I off-grid solar segment are positive.
"With higher prices for energy used in production, especially diesel and gasoline, businesses are seeking alternative energy sources and mostly requesting the services of C&I solar companies that can provide power as a service.
Ekeh thinks this increased demand will support the growth of C&I solar business opportunities, making the C&I space attractive for new entrants. He warns, however, that despite the promise of the segment, macroeconomic risk factors like foreign exchange fluctuations and inflation could affect profitability. Hence, he says, C&I companies must also "periodically adjust for the impact of these risk factors to ensure that the expected profitability level is maintained over time."
Energy & Utilities reported this month that Nigeria has commissioned a 10MW grid-connected solar plant, its largest. 
Energy & Utilities - Middle East and Africa Market, Outlook Report 2023.
This must-have report for industry players offers a thorough understanding of the latest developments, challenges, and opportunities in the region, supported by data, analysis, and expert insights.