Nigerian mini-grid developer reports profit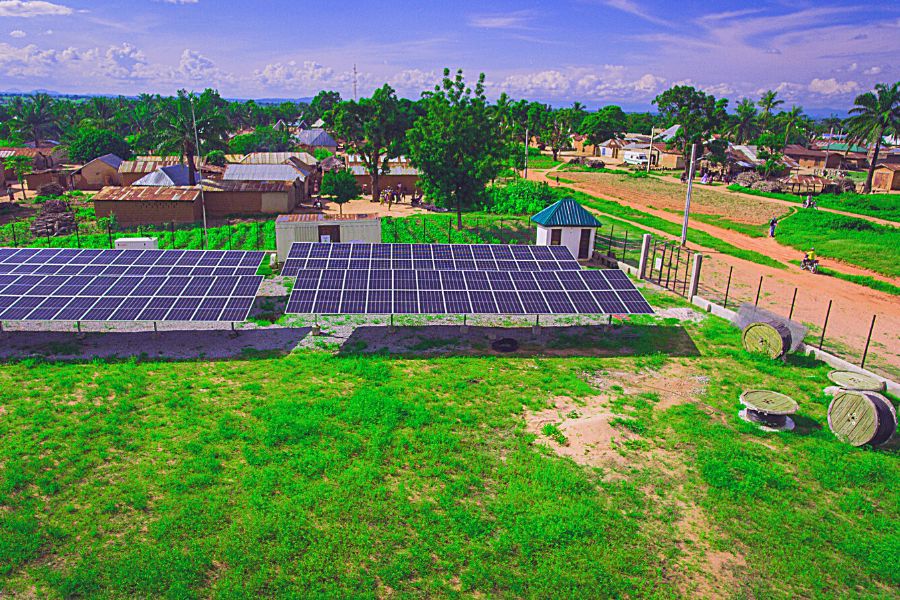 Husk Power sees positive Q4 '22 income in Nigerian operations after deploying first mini-grids and launching Sunshot initiative to build 500 more by '26; top exec sees a rural industrial revolution
Husk Power Systems, the US-based mini-grid developer, has announced that its Indian and Nigerian mini-grid businesses have become profitable. The company, which deploys clean energy mini-grids in rural communities, recorded a positive operating income (EBITDA) in its two main markets of Nigeria and India in Q4 2022, according to a company statement released on the 24th of January.
"Becoming profitable shows that there is a clearer pathway to quickly achieve scale in the Nigerian market," says Olu Arike, Husk Power's Nigerian Country Director.  "Our mini-grid profitability has been driven wholly by our laser-focused approach on…reliable power as the building block and encouraging innovation across the value chain from project delivery to plant operations," he added.
Husk Power has committed to avoiding about 7 megatons of carbon emissions from diesel generators through the deployment of 5,000 mini-grids over the next seven years. The company commissioned its first Nigerian mini-grids in late 2022.
Six mini-grid systems were deployed in the North-central state of Nasarawa under the World Bank-supported Nigeria Electrification Project (NEP). The developer has also launched the Nigeria Sunshot initiative – a program to build 500 mini-grids by 2026. These mini-grids will displace about 25,000 diesel and gasoline generators used by rural farmers and businesses, the company states.
According to the company's statement, achieving profitability signals that mini-grids, especially those deployed for rural communities, are now commercially feasible assets and can play an important role in providing energy access and enabling net-zero growth in Sub-Saharan Africa and Asia.
The company believes that two factors are mainly responsible for its positive balance sheet.  One factor is what it claims to be a unique business model, which includes the provision of rooftop solar for businesses and energy-as-a-service for commercial activities such as water pumping and agro-processing in addition to electricity and appliance sales.
The second factor is its focus on technology and business innovation which has resulted in the "lowest cost of delivered energy and highest average revenue per user in the industry," according to the company statement.  
Husk Power has scaled over ten times and the company is set to scale another ten times, according to Brad Mattson, Board Chairman. In the company's statement, he called on other industry stakeholders to utilize Husk's roadmap which he believes will not only end energy poverty but also inspire a rural industrial revolution.
The company's recent announcement may strengthen the business case for mini-grids in Nigeria.
Nigeria's Energy Transition Plan has set a target of 7GW for mini-grid generation by 2050. Although the country's mini-grid capacity has grown over the past couple of years, it is not at the scale needed to meet this target. Mini-grids have been deployed with grant support under the Nigeria Electrification Project (NEP), while private sector financing will be needed to accelerate their deployment.
Energy & Utilities reported last fall on limitations and possibilities for tech enabled micro solutions to enhance power grids in Nigeria. 
Energy & Utilities - Middle East and Africa Market, Outlook Report 2023.
This must-have report for industry players offers a thorough understanding of the latest developments, challenges, and opportunities in the region, supported by data, analysis, and expert insights.