Nigeria Energy: Minister sets 20GW power generation target by 2026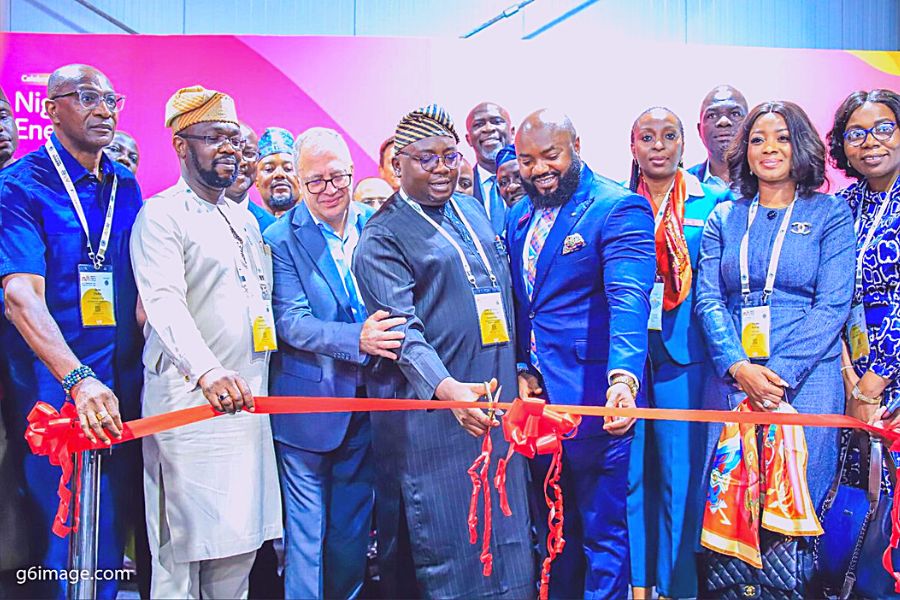 Recently appointed top official announces 20GW power capacity target in three years, highlights short-term targets while expressing optimism for long-term energy access targets; comments on New Electricity Act
Hon. Adebayo Adelabu, Nigeria's Minister of Power, has set a target of achieving 20GW of power generation capacity over the next three years. The minister made this known on Tuesday, 19th September, the opening day of the tenth edition of the Nigeria Energy Conference.
Praising the conference's organizers, Informa Markets, the minister hailed the conference's timeliness and the collaborative opportunity it presents to public and private sector players. He noted that he is looking forward to "engaging with and receiving direct feedback from key industry players and stakeholders."
Nigeria at pivotal moment
Hon. Adelabu added that Nigeria is at a pivotal moment in its energy journey because of the great demand for accessible, sustainable, and reliable energy. Nigeria's greatest energy sector challenges he highlighted, are chiefly grid reliability and universal access to power for the unserved and the underserved. His ministry, he noted, is focused on a balanced energy development that will drive socio-economic transformation.
While speaking on his efforts in the sector, the Minister stated that he is determined to make an impact and believes that the solutions to power sector issues are not as difficult as many believe and that the nation's long-term electrification targets are achievable. However, this will require huge investments, especially patient capital. He emphasized the need for medium to long-term investments in the power sector.
In setting targets, the minister noted that sector stakeholders must set short-term targets alongside long-term ones. Highlighting his short-term targets, Hon Adelabu stated "Between now and the next three years, my own vision is for us to increase the installed capacity of our generation to at least 20,000MW.
"We should be able to evacuate and transport this power at the minimum of 80 percent of the installed capacity to the end users."
Speaking on the New Electricity Act 2023, the minister stated that the law is a testament to the government's commitment to transforming the electricity landscape in Nigeria.
"The act will undoubtedly engender increased access to electricity, enhanced regulatory oversight, clean energy transition, improved service delivery, and infrastructure development," he added.
Over 2,500 people attended the first day of Nigeria Energy in Lagos yesterday, with over 200 exhibitors displaying their energy solution products.
Nigeria Energy 2023
Nigeria and West Africa are in focus at Nigeria Energy in Lagos this week. More than 200 exhibitors will show the products and promising technologies at play in this dynamic region. Hundreds of delegates will attend the Nigeria Energy Leadership Summit and a Technical Seminar.
This year's conference and exhibition is the 10th edition of this key event. And the best news is, registration is free!
For delegate pass enquiries reach out to [email protected]
A new report on West Africa is now out from Informa Energy & Utilities. It combines a useful overview of each country combined with close looks at four key sectors across the region.
Energy & Utilities - Middle East and Africa Market, Outlook Report 2023.
This must-have report for industry players offers a thorough understanding of the latest developments, challenges, and opportunities in the region, supported by data, analysis, and expert insights.