Middle East will require 92GW of new power capacity by 2025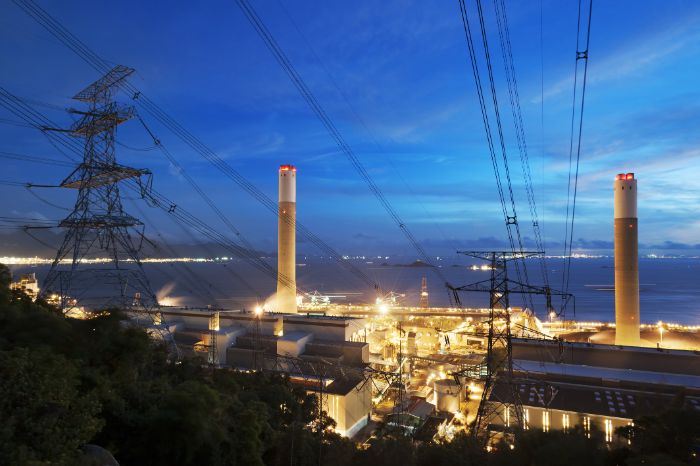 Region's governments are increasingly turning to renewable energy to meet rising demand for electricity



The Middle East and North Africa (Mena) region will need to install an estimated 92GW of new power generation capacity by 2025 to ensure electricity supply remains above demand.
According to the latest data from Energy & Utilities, installed capacity will need to increase from the 341,523MW installed in 2018 to 433,780MW by 2025, an increase of 27 per cent, to meet expected power demand and deliver the recommended minimum reserve margin of 15 per cent.
In reality, there is likely to be a requirement for even more additional power capacity than this, with ageing and inefficient infrastructure a characteristic of some of the region's largest electricity sectors.
Much of the new capacity is set to be met by renewable energy and other alternative energy sources as governments push ahead with ambitious programmes to diversify their energy sectors and reduce reliance on liquid hydrocarbons to meet power demand.
Supply shortfall
If analysing the Mena region as a whole, the installed generation capacity of 342GW in 2018 was significantly higher than the 181GW peak demand recorded that year. However, unsurprisingly given the vastly differing natural resources and political climates in each state, the power situation varies significantly from country-to-country.
Out of the 15 countries analysed, Iraq, Libya and Lebanon all recorded a higher demand for power than available supply in 2017/18. Perhaps not unexpected, due to the numerous conflicts in each of these countries, significant investment is required to secure reliable sources of power for people and industries in these states.
Iraq, in particular, is facing a major challenge to meet growing demand for power across the country, with installed capacity, 15GW, significantly lower than the 23.5GW peak demand recorded in 2018.
As a result of the shortfall, many areas of the country only have access to a few hours of electricity a day. According to the government, it is estimated that electricity shortages are costing Iraq's economy as much as $40bn a year.
With budget for capital expenditure set to continue to be a problem for the country's Electricity Ministry, Baghdad has inked a handful of contracts with major international energy firms GE and Siemens to assist with financing and development of generation capacity and upgrades to the country's inadequate transmission and distribution networks.
While the GE and Siemens deals will add some much needed power to the grid, Iraq will need to push ahead with a much wider capacity building programme in the coming years if it is to reduce its power deficit and ensure a stable supply of electricity for its people.
Lebanon has faced electricity shortages for decades following the protracted civil war and conflicts. The migration of more than 1 million Syrian refugees has exacerbated the problem over the past eight years, with peak power demand in 2018 reaching 3,500MW, almost 1.5GW greater than installed capacity.
As with most countries in periods following conflict, the electricity has also been starved of budget to adequately address the problem. In response to the growing crisis, the Ministry of Electricity & Water (MOEW) is pushing ahead with plans to develop IPP projects in partnership with the private sector.
Two of the projects planned include gas-fired IPPs at Zahrani and Selaata, which will capacities of between 600MW and 800MW. The gas will come from floating liquefied natural gas vessels, for which contracts were tendered in 2019.
Tightening supply
While the afore mentioned three countries faced electricity shortages in 2018, two GCC countries are facing a race to develop new capacity to stay ahead of growing demand, with installed capacity in 2018 lower than the recommended 15 per cent reserve margin.
Installed capacity in Bahrain in 2018 was only 483MW above peak demand, giving a reserve margin of only 12 per cent. The capacity situation will improve significantly when the under-development Al-Dur 2 independent water and power project (IWPP) is operational, however the plant is not expected to be commissioned before 2022. An additional 100MW is expected to be connected to the grid by the end of 2021 from the Al-Askar solar IPP, Bahrain's first utility-scale renewables project.
If peak demand jumps significantly before then, state utility Electricity & Water Authority (EWA) may have to increase imports, from state aluminium company Alba and/or GCC grid, or resort to temporary power generation resources to meet demand.
The other GCC market with a reserve margin falling below the recommended level is Oman, with a reserve margin of 983MW, 14 per cent, in 2018.
As a result of the increasingly tight reserve margins, state utility Oman Power & Water Procurement Company (OPWP) has signed contracts to receive electricity imports of up to 180MW from Sohar Aluminium and 200MW from the UAE through the GCC interconnection.
Pressure on the sultanate's grid was reduced in late 2019 when the Sohar 3 and Ibri IPPs were commissioned, adding 3,283MW to the grid. An additional 500MW is planned to be commissioned in 2022 with the advent of the sultanate's first utility-scale solar project, the Ibri 2 500MW PV solar project.
However, peak demand growth for electricity is expected to remain robust, at 6 per cent a year, up to 2025 as the government pushes ahead with major projects to diversify the country's economy away from its dependence on hydrocarbons and expand its industrial sector.
As a result, Oman Power & Water Procurement Company (OPWP) is planning to push ahead with a number of renewable energy projects to boost capacity and reduce pressure on tightening gas supplies. In total, the sultanate has set a target for developing 2.2GW of renewable energy by 2025, with PV solar contributing to 2GW and wind and waste-to-energy projects both each accounting for 100MW.
Energy diversification
Oman's move towards integrating renewable energy is a trend which is becoming prevalent across the Mena region.
The move towards energy diversification and the drive for developing renewable energy is already having an impact on the Mena region's power sector, with almost every country analysed having set a renewable energy target of some sort.
The Mena region's integration of renewable energy is still in a nascent stage, with clean energy accounting for 28,330MW, about 8.3 per cent, of the 341,523MW installed capacity in 2018. The total figure, however, can be regarded as artificially high, with hydropower in Iran, Egypt and Morocco accounting for 17,756MW of the renewable energy total.
Installed solar and wind capacity in the Mena region in 2018 reached 3,910MW and 3,186MW respectively.
While renewable energy accounts for a small percentage of the total installed generation capacity, this is starting to change with the region's utilities having set some of the most ambitious renewable energy targets in the world.
The impending energy transition is already having a significant impact on contract awards, with 45 per cent, about $3.4bn, of the top 15 contract awards for generation projects in the Mena region in 2019 for renewable energy projects. Frost and Sullivan estimate that the value of renewable energy projects underway in the Middle East could rise to $20bn by 2024.
Morocco and Egypt have already made impressive starts in developing diversified clean energy sectors, with both countries having the largest installed solar and wind capacities to supplement sizable hydropower schemes. As of 2018, Egypt had installed wind and solar capacities of 1,125MW and 770MW respectively, with Morocco having 1,200MW and 735MW installed respectively.
As a result of its success in developing its maiden solar and wind projects, Morocco has set a target for 52 per cent of its total energy needs to come from renewables by 2030. By this date, Rabat has set a target for solar and wind energy to both account for 19 per cent of total power generation, with hydropower to provide 14 per cent of the country's electricity.
Egypt's installed solar capacity significantly increased in 2019 following the commissioning of 1.4GW of projects under its feed-in-tariff (FIT) programme. By mid-2020, an additional 200MW will have been developed under the FIT programme, and work will soon start on a 200MW PV solar IPP at Kom Ombo, to be developed by Saudi Arabia's Acwa Power.
Cairo has set a target for 42 per cent of its energy to come from renewable sources by 2035, the second largest target in the Mena region after Morocco.
Regional focus
Saudi Arabia is expected to emerge as one of the most lucrative markets for renewable energy in 2020 after lagging behind many of its GCC neighbours in pushing ahead with clean energy projects in recent years.
The kingdom has set a target for delivering 58.7GW of clean energy projects by 2030, by far the largest target in the region. With only 442MW installed, following the recent commissioning of the 300MW Sakaka PV IPP, and contracts for about another 2,500MW having been awarded under the NREP and PIF development programmes to date, Riyadh will need to start making swifter progress if it is to make inroads into its ambitious target.
Saudi Arabia's Renewable Energy Project Development Office (Repdo) received bids for the 1.6GW second round of its National Renewable Energy Programme (NREP) on 20 January. Just prior to this, the renewables body had invited developers to prequalify for the third round, which will include four PV solar projects with a total capacity of 1.2GW.
In January last year, Riyadh ramped up its clean energy targets to 27.3GW by 2024 and 58.7GW by 2030, far superseding the previous 9.5GW by 2023 target.
Repdo will be overseeing the development of 30 per cent of this ambitious target through competitive tendering, the Public Investment Fund (PIF) is expected to appoint developers through direct negotiations for the remaining 70 per cent.
In addition to developing significant renewable energy capacity, Saudi Arabia is also planning to develop a comprehensive supply chain of manufacturing of PV panels and other components as part of localisation targets set out in its Vision 2030 masterplan.
Solar progress
The UAE will remain an active market for clean energy projects as it works towards a goal of 44 per cent of its energy to come from renewable energy sources by 2050.
Abu-Dhabi based Emirates Water & Electricity Company is set to award the contract for the planned 1.5GW Al-Dhafra PV solar IPP in the first quarter of 2020. The utility company received bids from five international consortiums in late November, and held a number of clarification meetings with bidders in January.
In June last year, Abu Dhabi commissioned the world's largest single-site solar project, the 1,177Mw Sweihan IPP. The project was developed by a consortium led by Japan's Marubeni Corporation and China's Jinko Power. Ewec is already planning to develop its third major PV solar project, which is planned to have a capacity of up to 2.5GW. The planned project is currently in the design stages, but the client is expected to begin the tender process before the end of the year.
In Dubai, state utility Dewa is preparing to commission the final phase of an 800MW photovoltaic (PV) solar project in April.
The 300MW final stage of the 800MW third phase of the Mohammed bin Rashid (MBR) solar park is currently undergoing initial testing before beginning full commercial operation in April. The 800MW third phase project achieved a world record tariff for PV solar production of $cents 2.99 per kilowatt-hour (kWh) when it was tendered in 2016.
The impending 300MW addition to the grid will take the total capacity of the MBR park to 1,013MW, with 713MW currently operational. Contracts for an additional 2,150MW of capacity at the MBR park have already been awarded, which includes 700MW of concentrated solar power (CSP) capacity.
In September 2017, a consortium led by Saudi Arabia's Acwa Power was appointed by Dewa to develop the $3.8bn fourth phase, which will include 700MW of CSP and 250MV of PV capacity. The developer had submitted a tariff of 7.3$cents/kWh for the CSP component during a competitive bidding process, the lowest unsubsidised tariff for utility-scale CSP solar in the world.
Dewa is due to sign the final project agreements for the planned 900MW fifth phase of its Mohamed bin Rashid (MBR) solar park in the first quarter of this year after selecting Saudi Arabia's Acwa Power as the preferred bidder in November.
The Acwa Power consortium submitted a world-record-low tariff of $1.695 cents a kilowatt hour ($c/kWh) for the fifth phase of the MBR solar park in October.
When commissioned, the initial five phases will bring the total installed capacity of the MBR park to 2,863MW. Dewa has set a target for the park to have a capacity of 5,000MW by 2030, which will required a total investment of about AED50bn ($13.6bn). The park will be the primary contributor to the emirate's target of 30 per cent clean energy by 2030.
Gas growth
While the region's utilities have been keen to launch major renewable energy programmes to great fanfare, significant investment will still be required in conventional gas fired-power plants to support the large-scale deployment of renewable energy.
With significant additions of peak-energy renewable energy resources set to come online over the next decade, gas power plants will play a key role in providing energy during periods when capacity from renewables is not available.
Most of the region's oil exporters have made the decision to support an increased role for gas in power sectors, seeking to maximise revenues from oil resources on the open market and reduce carbon emissions from power production.
Saudi Arabia, the world's largest oil exporter, provides a prime example of this. In 2016, state energy firm Saudi Aramco announced it was planning to double its gas capacity over the next 10 years to 23 billion cf/d from 12 billion cf/d as Riyadh sought to reduce the use of oil in power generation. While Saudi Arabia has by far the largest renewable energy target over the next decade, it will also increase its gas-fired generation capacity.
In 2020, a consortium led by France's Engie is expected to commission the gas-fired 1,500MW Fadhili IPP, with first power also expected from the multi-billion dollar Jizan gasification project in Jizan Economic City, which will have a generation capacity of 2,400MW. In December, China's Sepco 3 was awarded a contract to build the 1,755MW PP13 gas-fired power project in Durma, west of Riyadh.
Private capital
While the technologies selected by regional utilities to produce power are increasingly starting to vary, one constant theme is that the vast majority are being developed in partnership with the private sector under various independent power producer (IPP) structures.
IPP projects accounted for 73 per cent, $5,485m, of the total $7,490m major power generation contracts awarded in the Mena region last year, with this trend set to continue up to 2025.
The primary aim of hiring private developers to build power plants is to remove significant capital expenditure from government balance sheets. Lower oil revenues since 2015 has accelerated government resolve to reduce state expenditure on capital intensive projects, and the well-established IPP models and strong investment base has made the utilities sector the best place to start.
Saudi Arabia, the region's largest utilities market, provides a prominent example of this, with the kingdom having moved almost wholesale towards the IPP model since the launch of the Vision 2030 masterplan in 2016.
In addition to the projects under its ambitious 58.7GW renewables programme to be developed by private developers, state oil company Saudi Aramco has also adopted the IPP model for its upcoming projects. This includes the oil company's planned Jafurah IPP, for which developers submitted proposals in the last quarter of 2019.
Nuclear future
While much of the coverage of the region's energy diversification plans has focused on the integration of renewable energy, nuclear power has also emerged as a potential energy source for some of the region's larger economies.
The Arab World's first nuclear power plant is due to be commissioned in the UAE in early 2021, with construction work on the $24.4bn Barakah nuclear plant almost completed. The operating licence for the 5.67GW project could be issued in the first quarter of 2020, however full commercial operation is unlikely to begin before 2021.
A contract worth an estimated $20bn was awarded to a South Korean consortium of Kepco, Hyundai Engineering & Construction, Doosan Heavy Industries & Construction and Samsung Corporation in late 2009 to develop the nuclear power plant.
Pre-construction work is also progressing with Egypt's first nuclear power plant, the 4.8GW El-Dabaa nuclear power project.
Egypt's maiden nuclear power facility is being developed by Russian state nuclear company Rosatom. Cairo signed an agreement with Rosatom to construct and operate the El-Dabaa project in November 2015, with the deal covering the development of a 4,800MW plant consisting of four 1,200MW reactors. In October last year, Australia's Worley was appointed to provide a number of engineering and design services for the scheme.
The project is being largely funded by a government-to-government loan from Russia's Finance Ministry, which will provide a $25bn loan to cover 85 per cent of the construction costs for the scheme. The Egyptian government will finance the remaining 15 per cent capital cost of the plant.
Saudi Arabia is the Mena market which the international nuclear energy providers are closely watching, with the kingdom having previously announced its intention to develop significant nuclear power capacity.
Riyadh is planning to develop atomic energy in the kingdom through a three-pronged approach. The majority of capacity to be constructed through conventional nuclear power plants, with a two-reactor 2.8GW plant the first proposed scheme. In 2018, the King Abdullah City for Atomic & Renewable Energy (KA-Care) awarded a contract to France's Assystem to carry out site characterisation studies, including geological surveys and environmental impact studies for the country's maiden nuclear project.
In 2018, Saudi Arabia revealed that a handful of international nuclear companies had been shortlisted to participate in the tender for the first project, which is likely to be located at one of two shortlisted sites at Umm Huwayd and Khor Duweihin.
The kingdom is also planning to press ahead with plans to develop a number of smaller system-integrated modular advanced reactor technology (Smart) nuclear projects. Riyadh signed a memorandum of understanding (MoU) with South Korea in November 2016 to develop the technology, with each reactor expected to have a capacity of about 100MW.
Jordan is also considering to develop smart nuclear projects after plans for its planned $10bn nuclear project were shelved in 2018 following financial feasibility studies.
Energy & Utilities - Middle East and Africa Market, Outlook Report 2023.
This must-have report for industry players offers a thorough understanding of the latest developments, challenges, and opportunities in the region, supported by data, analysis, and expert insights.