Masdar submits lowest bid for Uzbekistan's Sherabad PV solar project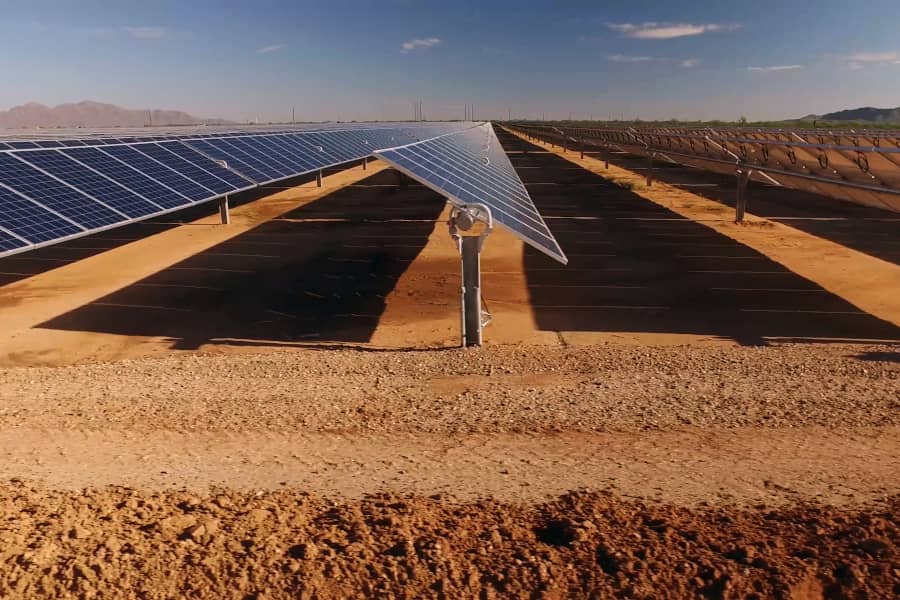 UAE-based Masdar has submitted the lowest bid for the planned 200MW Sherabad photovoltaic (PV) solar independent power producer (IPP) project in Uzbekistan
UAE-based Masdar has submitted the lowest bid for the planned 200MW Sherabad photovoltaic (PV) solar independent power producer (IPP) project in Uzbekistan.
Masdar's bid of $cents1.8045/kWh was the only bid below $2cents/kWh. The consortium of China's Jinko Power and China Power Holding International submitted the second lowest tariff of $cents2.1621/kWh.
Saudi Arabia's Acwa Power submitted a tariff of $cents2.4825/kWh and a consortium of France's Total Eren and Total Solar submitted a tariff of $cents3.3940/kWh.
The bids were opened in Tashkent on 12 May.
Uzbekistan's Ministry of Energy received proposals from five groups by the 12 April deadline for the Sherabad project.
Uzbekistan awarded the contract to develop the country's first solar IPP project to a consortium led by Masdar in November 2019.
Masdar reached financial close for the 100MW Navoi solar project in December 2020.
The conclusion of loan and finance agreements were signed on 24 December during a virtual online signing ceremony with representatives from Masdar, Uzbekistan's Ministry of Investments and Foreign Trade (MIFT), the International Finance Corporation (IFC), Asian Development Bank (ADB), the World Bank Group and the European Bank for Reconstruction and Development (EBRD).
The UAE energy firm submitted the lowest tariff of $cents2.679 per kilowatt hour. The project is being developed under the IFC's Scaling Solar Programme. Uzbekistan has set a target of developing 5GW of renewable energy by 2030, with projects to developed under the IFC Scaling Solar programme expected to contribute 1GW of the total.
Energy & Utilities recently reported that UAE-based Phanes Group had signed the power purchase agreement (PPA) and other project agreements with the Uzbekistan government to develop a 200MW photovoltaic (PV) solar plant in the Central Asian country.
The 200MW PV plant will be developed in the Navoi region of Uzbekistan.
Uzbekistan has set a target of developing 5GW of solar capacity by 2030.
Energy & Utilities - Middle East and Africa Market, Outlook Report 2023.
This must-have report for industry players offers a thorough understanding of the latest developments, challenges, and opportunities in the region, supported by data, analysis, and expert insights.