Masdar reaches financial close for Uzbekistan solar project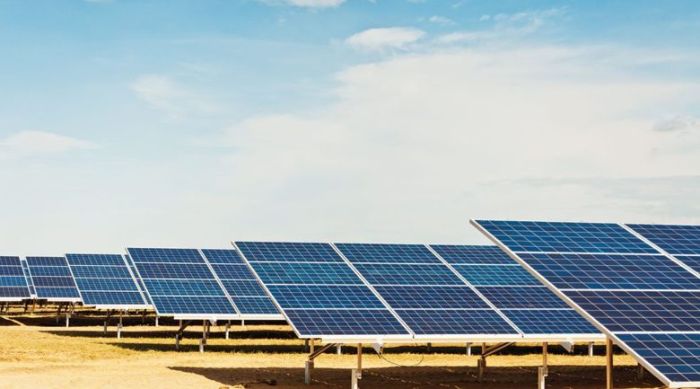 25 Dec 2020
UAE-based Masdar has reached financial close for the 100MW solar Nur Navoi independent power producer (IPP) project in Uzbekistan
UAE-based Masdar has reached financial close for the 100MW solar Nur Navoi independent power producer (IPP) project in Uzbekistan.
The conclusion of loan and finance agreements were signed on 24 December during a virtual online signing ceremony with representatives from Masdar, Uzbekistan's Ministry of Investments and Foreign Trade (MIFT), the International Finance Corporation (IFC), Asian Development Bank (ADB), the World Bank Group and the European Bank for Reconstruction and Development (EBRD).
"This landmark project will drive the development of Uzbekistan's independent power producer market, and enable us to increase the share of renewable energy in the energy mix," said Shukhrat Vafaev, Deputy Minister of Investments and Foreign Trade of the Republic of Uzbekistan. "By opening new markets for private investment we can support energy sector reform, integrate renewables into the grid and address climate change challenges."
"This financial close represents a major milestone for not only the Nur Navoi Solar Project but for Uzbekistan's renewable energy objectives," said Mohamed Jameel Al Ramahi, Chief Executive Officer of Masdar. "Masdar has been a catalyst for renewable energy and clean-tech innovation in more than 30 countries around the world, and we are committed to supporting Uzbekistan in its energy transition. This project will serve as a benchmark for the country as it looks to transform its energy sector and drive sustainable recovery."
The Nur Navoi Solar Project was awarded to Masdar last year in 2019, with Masdar having submitted the lowest bid under a competitive tendering process. The power purchase agreement (PPA) was signed with the Uzbek government and the National Electric Grid of Uzbekistan (NEGU) in November 2019.
In June 2020, Masdar signed agreements for its second renewable energy project in Uzbekistan. Masdar signed the PPA and investment agreements for a planned 500MW wind energy project in the Zarafshon area of the Navoi region.
The projects are part of Uzbekistan's plan to develop 5GW of renewable energy by 2030.
Want more Energy & Utilities insight?
Whitepaper: GCC energy transition, by Frost & Sullivan
Get insight and analysis on the investments required in transmission and distribution (T&D) infrastructure and technologies to ensure that GCC power sectors are equipped to deliver some of the world's most ambitious clean energy programmes.