Masdar closes on Azerbaijan's first big solar project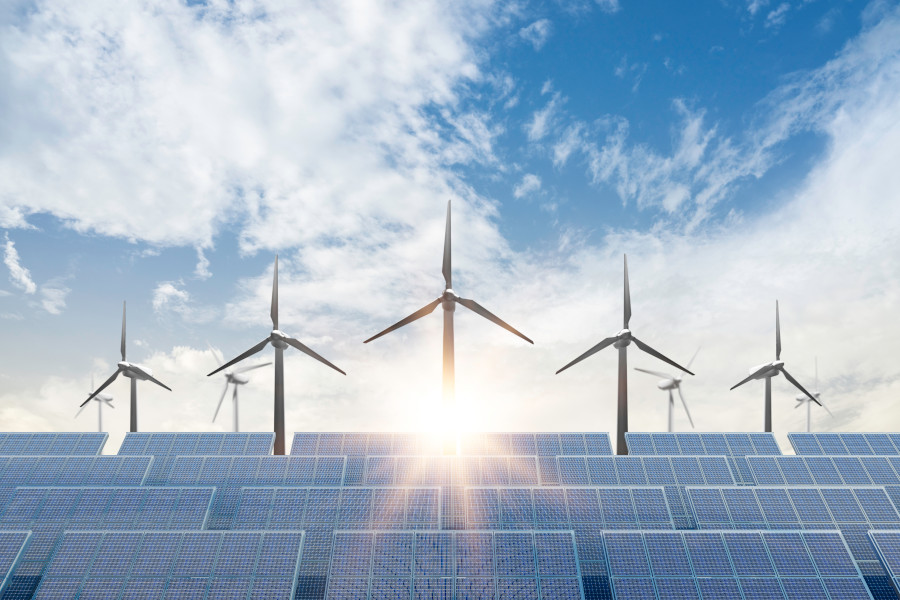 Masdar Azerbaijan Energy Limited Liability Company (MAE) has reached financial close on the Garadagh solar power project, giving Masdar a leading role in Azerbaijan with more wind and solar to follow.
Masdar, the Abu Dhabi Future Energy Company, this week signed a $21.4 million loan agreement with the Asian Development Bank to finance a 230MW solar PV plant in Azerbaijan. The Garadagh solar power project, which broke ground in March, is being built near Alat south of Baku. It is to begin operating next year.
The project is led by Masdar Azerbaijan Energy Limited Liability Company (MAE), a special purpose vehicle owned by Masdar. It is co-financed with the European Bank for Reconstruction and Development, Japan International Cooperation Agency and Abu Dhabi Fund for Development.
The Garadagh solar project is Masdar's first to break ground in the Caucasus region. The company sees significant opportunity in Azerbaijan.
"Masdar has taken a leading role in transforming the energy sector in Azerbaijan through this green energy project," said Maryam Rashed Al Mazrouei, Masdar's Team Leader for Development & Investment.
In June, Masdar signed agreements with Azerbaijan's Ministry of Energy to develop clean energy projects with a combined capacity of 4GW in a first phase, with the right to develop 6GW in a second phase. These include two implementation agreements, one relating to the development of 1GW capacity of onshore wind projects and 1GW of PV projects, another covering integrated offshore wind and green hydrogen projects with a capacity of 2GW.
Masdar and ADB have previously partnered in Central Asian renewable projects, including the development of a 100MW solar park in Uzbekistan that was arranged under a similar financing arrangement. The Garadagh project is the first large-scale public private partnership renewable energy scheme with international financing in Azerbaijan.  
Among Caucasus countries, Azerbaijan is considered to have the best potential for solar power. The country, which has taken just small steps in solar until now, has stated its intention to increase its installed power capacity to 30 percent from renewable sources by 2030.
Masdar develops utility-scale, grid-tied, small-scale off-grid, and carbon abatement projects throughout EMEA, the Americas, and Central and Southeast Asia.
Energy & Utilities reported in June on Abu Dhabi National Energy Company (TAQA) and Abu Dhabi National Oil Company (ADNOC) entering binding agreements to acquire stakes in clean energy firm Masdar's renewable energy and green hydrogen businesses.
Energy & Utilities Middle East and Africa Market Outlook Report 2022: Out Now!
The coming years promise opening of new avenues within the energy industry. The latest outlook report from Energy & Utilities highlights the power sector outlook with a focus on both, developed regions, as well as emerging markets.
Explore core findings about the business opportunities, regulatory environment in the Middle East's power market and more about the planned projects and investments in Africa's emerging utilities markets in this latest release.