Market view: Impact of digitalisation on electricity supply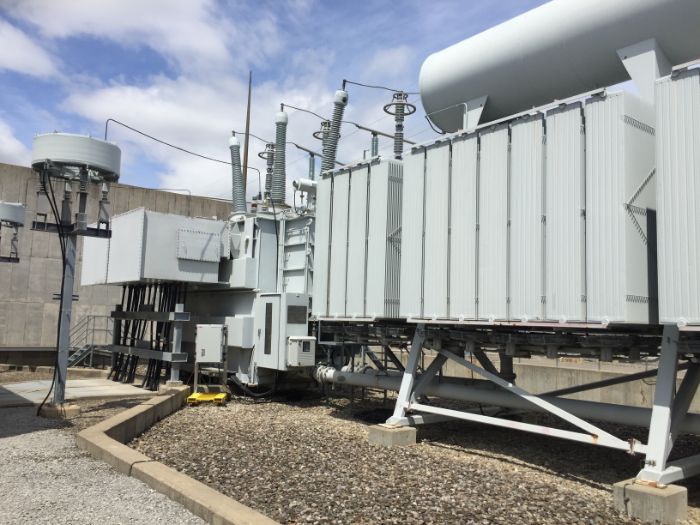 15 Feb 2021
Hitachi ABB Power Grids' Helmut Bockshammer discusses the growth of digitalisation in the supply of electricity and the benefits of digitalising transformers on reducing outages and decreasing costs
What has been the impact of digitalisation on the supply of electricity?
Digitalisation is having a huge impact on the supply of electricity. How you measure the impact depends on the perspective, for example the International Energy Agency [IEA] estimates that digitalisation can reduce annual generation costs by 5 per cent a year through improving efficiency and reducing unplanned outages and time. It will also optimise the operational lifetime of assets, which will mean further savings in the future.
In terms of benefits at the asset level, we have seen significant savings where our customers have deployed digitalisation to their transformers and electrical infrastructure. One of our customers in the US, a utility using our asset performance management tools for their transformer fleet, they have recorded multi-million-dollar cost savings by avoiding unplanned outages and increasing the maintenance cycle and lifetime their equipment. Digitalising transformers allow customers to get notifications when there is a problem, enabling them to repair the transformer before there is a complete breakdown and they would have to invest in a completely new one.
What role does data play in optimising transformer operations?
Data is becoming more and more important in helping our customers optimise their operations. Data was around even before digitalisation, but traditionally was collected manually when someone had to go to a transformer and do a visual check or take oil samples at site.
While the manual aspect of collecting information on transformers will remain, in the wake of digitalisation there is the application of sensors and remote technology to allow the monitoring of transformers and different devices and accessories attached to the transformer or even other substation assets. With our TXpertTM system and Lumada APM solution, customers can decide freely if the data would be stored on premise or in the cloud and can also combine the new sensor data with the manually-collected historic records.
The key question then becomes – what to do with all this data? Many of our customers are not interested in collecting terabytes of data but to receive actionable information to support their operations and allow them to make informed decisions, for instance how to invest the maintenance budget in the best way.
With our TxpertTM platform, we now have a lot of in-built intelligence into our edge devices, which can provide first interpretation at site. The customer can then choose whether to connect the digital hub to a local network or the cloud, to leverage our asset performance management system (Lumada APM). Alternatively, we can offer an on-premise solution, or even a remote condition assessment based on data that is sent to us for analysis.
How have remote access technologies helped the operation of transformers during the pandemic?
We have rolled out different ways to provide remote support. This includes augmented reality technology, where customers don't need to buy new devices – they could simply use their mobile phones to interact with experts on our side who could give them some guidance and try to solve the problem. Due to the pandemic, our experts couldn't travel over the past year as they normally would, and access to some sites was severely limited. So we had to come up with solutions to provide something very simple to use and connect customers with our service experts.
Another way we have provided remote support is through our Customer Connect Centers. This is our support platform where customers can contact us through a hotline, mails or web query and we can identify and mobilize dedicated support for those issues.
Last but not least, we are providing support through our service and solutions to enable remote asset management. Here we started to develop different solutions for the customer where we support them with a condition assessment or a fleet assessment. Prior to the pandemic, we would send an expert to the site to collect data and instrument readings onsite, and then run the recordings and data points through our asset management software to generate a report and document recommendations.
But due to the limited ability to travel during the pandemic, we began to offer a service where we provide guidance to the customers to take measurements themselves. We can then review and validate these inputs and provide recommendations via remote. Based on the findings we can then provide even greater benefits by implementing remote online monitoring solutions on the transformers with the highest criticality and risk profile.
The backbone behind all of these technologies is our TXpertTM ecosystem, which we rolled out in early 2020. This covers the complete digital ecosystem, spanning from sensor at the base of the the solution to the TXpertTM digital hub, the Lumada APM and associated services. TXpertTM is a manufacturer-agnostic platform that allows all of the data to be collected and Interpreted in order to provide insights and actionable intelligence to our customers.
How can digitalising transformers improve delivery of electricity?
There are four main benefits we have seen our customers gaining from applying TXpertTM solutions to their transformers.
The first of these is increased availability and managing the risk of unplanned outages.
Online monitoring can give a visibility of performance in the short-term to prevent shutdowns and keep transformers and the power grid running. If an oil rig or aluminium plant shuts down unexpectedly, then this has a huge cost. By providing online always-on monitoring we can help customers to avoid unplanned outages and thus protect their businesses. TXpertTM can reduce the risk of serious failures by 50 per cent and reduce repair costs by up to 75 per cent because it allows problems to be addressed earlier while they still can be fixed.
The second benefit of utilising digital solutions in transformers is the optimisation of operations and maintenance cost. Having important data, ideally not for one transformer but for the whole fleet, can enable customers to make smarter decisions. It allows customers to allocate their maintenance budget based on the asset condition and its risk profile, instead of a time-based maintenance. This allows them to make informed decisions and address the transformers that are most in need. The remote analysis capabilities can save a lot of time and effort, and thus reduce maintenance costs.
The third benefit of applying digitalisation in transformers is increasing the lifecycle of the equipment. The TXpertTM system allows continuous and remote monitoring, which can see if any potential problems -such as the build up of gases in transformers – are developing and make sure they are addressed. By doing this early and making the repairs or required adjustments, it can prevent failure and the need to replace the whole transformer.
Last but not least, environmental performance is an area where digitalisation of transformers can really make a difference. Facilitating the growing integration of renewables and dynamic load conditions can be managed by having a digital platform such as TXpertTM – ensuring that assets are used in the optimal way.
This is becoming increasingly important as we see the increasing development and integration of renewable energy into the grid. Rather than just having up and down stream, we now have decentralised renewable energy resources with bidirectional flows of energy, putting different and more dynamic stresses on transformers.
Digital technologies allows our customers to not only see the loading on the transformers, but allows them to make informed decisions based on loading conditions and predicted infeeds based on all of the variables brought into grids from renewables. Therefore, digital technologies can also provide a good contribution in the grid integration of renewable energies and thus create a more sustainable society.