LUNA ELEKTRIK ELEKTRONIK SAN. TIC. A.S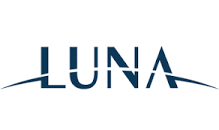 Company Description
The Luna group of companies, which is concerned with the control and measurement of electrical energy and water consumption and the design and production of electrical circuits, was established in 1991 in Izmir.

In addition to its design and production, Luna also performs software and hardware applications for communication between meters. With a monthly production capacity of more than 300,000 units, it is one of the largest manufacturers in the country, meeting the meter needs of the Turkish private and public sector.

Luna continues its activities in the factory building with a 5000m² main factory and a total production area of 15000m² with a total of approximately 1000 personnel, 70 of which are in the electronic and mechanical (R&D) departments. All of our products, electronic circuits, plastic and metal parts, software and hardware are produced by our employees, in our facilities.

Since 2022, Luna is part of Landis+Gyr AG...
Categories
Address
1001 SK. NO:9 A.O.S.B. CIGLI
35000
Izmir
Türkiye
List your business
Create a business listing on the Energy & Utilities markeplace
Sign up for the FREE Energy newsletter
The latest news and analysis sent to your inbox.