Luna Elektrik Elektronik San. Tic. A.S.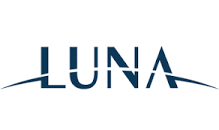 Company Description
LUNA was founded in 1991 in İzmir, Turkey as a company that designs and manufactures electronic circuits and products for measuring electrical energy. LUNA has quickly become market leader with its electricity meters and this allowed LUNA to develop and expand its product range to new areas. Thus the water meter production and design started in 2013.
Categories
Address
1001 Sk. No.5 A.O.S.B.
35844
Izmir
Turkey
List your business
Create a business listing on the Energy & Utilities markeplace
Sign up for the FREE Energy newsletter
The latest news and analysis sent to your inbox.