Lebanese get first loans for rooftop solar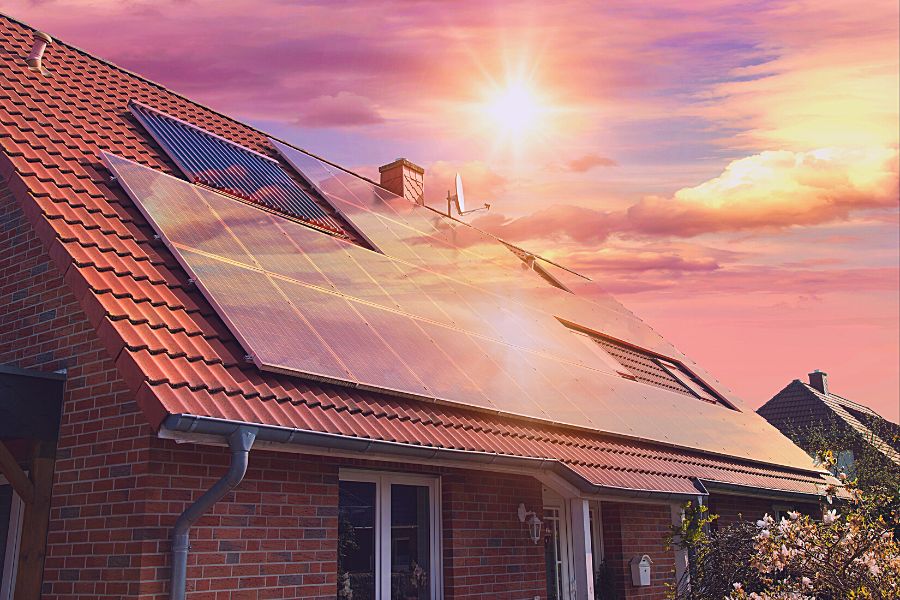 Loans of up to $13,000 for distributed solar with 5-year repayment period, intend to alleviate high energy bills; financial backing of public-private Banque de L'Habitat with oversight from Lebanese Center for Energy Conservation
Lebanese began this month getting their first loans to install small solar plants on rooftops, in a program that aims to help low- and middle-income people make such installations. Its intent is to lower their power bills by diversifying into renewable solar.
The program derives from a Memorandum of Understanding (MOU) between the country's public-private Banque de L'Habitat and the Lebanese Center for Energy Conservation (LCEC), which was signed last May. The LCEC will act as the technical arm of the bank by reviewing and filtering solar projects submitted for financing.
The value of  each loan ranges between 75 and 200 million Lebanese Pounds (LBP) per person ($5000 - $13,000), provided that it does not exceed 80% of the project cost, with an annual interest rate of 4.99%, and a repayment period of 5 years.
Loan recipients can recoup the value of the loan within 2-3 years from savings on electricity bills. The method of repayment is limited to Lebanese Pounds, according to the LCEC.
"The demand for solar energy in Lebanon increased during the last year, as a result of the increase in the prices of electricity bills," says Reem Irani, Project Manager at LCEC.
"The increase in electricity prices prompted Lebanese people to resort to solar energy to overcome the growing energy crisis," she adds.
"The main problem that faced the expansion of the solar energy sector in Lebanon was the difficulty of importing solar energy devices from abroad and paying for them in dollars," says Irani.
"Therefore it was necessary to find solutions, especially since those most affected are low- and middle-income people who are suffering from high electricity bills."
According to a memorandum with Lebanon's Housing Bank, the LCEC will undertake the technical role in the loan mechanism and ensure the integrity of procedures regarding the quality of devices and their classification according to local and international standards.
The LCEC will also work on a classification of solar energy companies to set standards of quality and efficiency in the Lebanese market.
"These loans come within the framework of the current government plan to raise the amount of renewable energy in the energy mix to 30% by 2030," says Engineer Rani Al-Ashqar, Executive Director of LCEC.
"This percentage is distributed over several technologies, including 2,000 megawatts from major solar photovoltaic power plants, 500 megawatts from small solar photovoltaic plants, distributed on the roofs of buildings and institutions, 1,000 megawatts from wind energy, and 700 megawatts of hydropower," he adds.
"Renewable energy plans and projects exist in Lebanon, but they collide with current laws and legislation that prevent their implementation, in addition to poor funding."
Al-Ashqar makes the point that interest in energy security and securing it at an affordable cost has become a top priority for many countries.
"This solar energy loan initiative contributes to achieving the goals of sustainable development and the challenge of facing climate change," he affirms.
Energy & Utilities reported last month that power delivery projects are coming into place to help stabilize Lebanon's electricity grid. 
Energy & Utilities - Middle East and Africa Market, Outlook Report 2023.
This must-have report for industry players offers a thorough understanding of the latest developments, challenges, and opportunities in the region, supported by data, analysis, and expert insights.