LAE - LUGHESE ATTREZZATURE PER L'ELETTROMECCANICA S.R.L.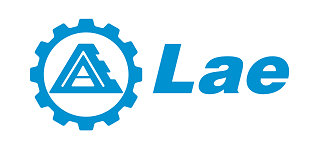 Company Description
LAE is a leading manufacturer of automatic equipment and solutions for electrical transformer production lines. Our three solution lines cover the entire assembly process.The WIND line includes a wide range of winding machines, designed for different applications: high and low voltage windings, for distribution and power transformers.The CORE lines, with Step-Lap technology, are designed and built for cutting and stacking magnetic cores used in the production of transformers. The TANK corrugated wall lines are modular solutions to produce corrugated wall panels with embossments and reinforcement strips.

We work alongside our customers to give them a lasting competitive advantage. Thanks to our continuous innovation and decades of experience in the sector, we aim to be the world reference point in high quality machines for the production of transformers.
Categories
Address
Via Fermi 39
48022
Lugo (RA)
Italy
List your business
Create a business listing on the Energy & Utilities markeplace
Sign up for the FREE Energy newsletter
The latest news and analysis sent to your inbox.