Jordan secures large loan to finance critical water project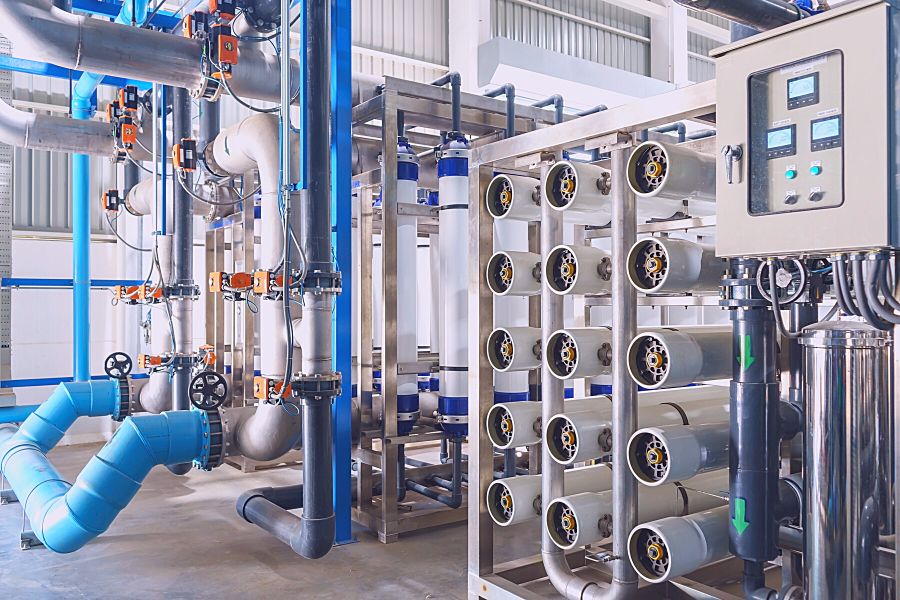 EIB will provide $212 million for Amman-Aqaba water conveyance and desal, part of government's JD250 million ($352 million) contribution; project to pump 300 million cubic meters of desal water from Aqaba to Amman and other regions
The European Investment Bank (EIB) will provide the Jordanian government with a €200 million ($212 million) soft loan to finance the Amman-Aqaba water conveyance and desalination project, according to yesterday's announcement from the official Jordan News Agency (Petra).
The EIB pledged the loan at a donor conference held earlier this year to raise funds for the Aqaba-Amman Water Desalination and Conveyance Project (AAWDCP).
The loan will be part of the Jordanian government's JD250 million ($352 million) contribution to the project which will help pump 300 million cubic meters of desalinated water from Aqaba to Amman and other regions across the country.
"Jordan will be able to adapt to climate change while ensuring environmental sustainability by utilizing renewable energy potential to complete this ambitious project," said EIB's Vice-President Gelsomina Vigliotti at a signing ceremony.
She added that the successful partnership between the Jordanian government, its international partners, and the EIB will provide funding for investments that will fundamentally transform the country's water sector and provide freshwater resources.
The agreement was signed by Zeina Toukan, Minister of Planning and International Cooperation, Mohamed Najjar, Minister of Water and Irrigation, and Vigliotti. Also present was EU Ambassador to Jordan Maria Hadjitheodosiou.
Toukan said that the agreement is the project's first source of funding and noted coordination with donors to carry out pledges for the vital project.
Minister Najjar indicated that the EIB contributes to several projects in Jordan and has funded an environmental impact assessment study for the project.
For her part, Ambassador Hadjitheodosiou highlighted the significance of funding for the national carrier project and the scope of support the European Union has given Jordan in terms of enhancing water security.
Energy & Utilities reported in April that Jordan's Ministry of Water & Irrigation prequalified five groups to participate in the tender for the Aqaba-Amman water desalination and conveyance project after receiving expressions of interest from 13 companies.
E&U reported in November that Jordan, the UAE, and Israel signed a MoU to continue feasibility studies for a power for water exchange, including construction of a clean electric power plant in Jordan and a desalination plant on the Mediterranean Sea.
Energy & Utilities - Middle East and Africa Market, Outlook Report 2023.
This must-have report for industry players offers a thorough understanding of the latest developments, challenges, and opportunities in the region, supported by data, analysis, and expert insights.