Iraq approves $680m fund for renewable energy projects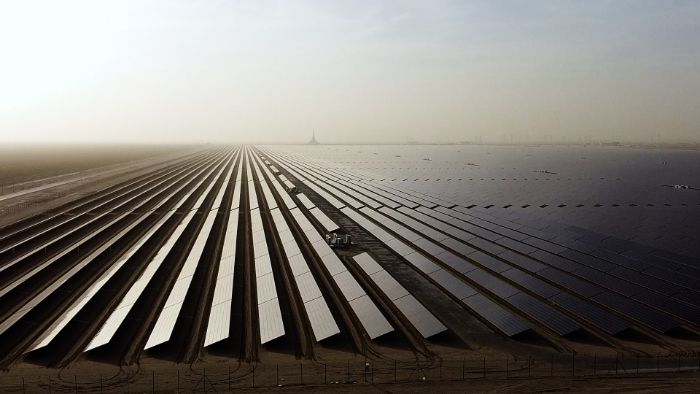 Iraq's Central Bank has approved a ID1 trillion ($680m) fund for renewable energy projects in the country
Iraq's Central Bank has approved a ID1 trillion ($680m) fund for renewable energy projects in the country.
The Central Bank's deputy governor Ihsan Al-Yasiri told a recent renewable energy seminar in Baghdad that the initiative had been launched in 2021, with the aim of expanding "… clean sources of energy, support the environment and tackle power shortages."
Suha al-Najjar, head of Iraq's National Investment Commission, also speaking at the seminar, said that contracts awarded to international energy firms in recent months would produce nearly 7.5GW of clean electricity.
"We urge local and global companies to take advantage of the Central Bank initiative in the construction of more solar power projects in Iraq," said Al-Najjar.
In October 2021, UAE-based Masdar signed an implementation agreement with Iraq's Ministry of Electricity & National Investment Commission to implement five photovoltaic (PV) solar projects with a total combined capacity of 1GW.
Under the agreement, Masdar, a subsidiary of Abu Dhabi sovereign wealth fund Mubadala Investment Company, will develop a 450MW PV solar independent power producer (IPP) project in the Dhi Qar governorate in southern Iraq; 100MW and 250MW PV IPPs in Ramadi in central Iraq; a 100MW PV IPP in Mosul and a 100MW project in Amarah in the southeast of the country.
The five projects form the first phase of an agreement Masdar signed with the Iraqi government in June to develop 2GW of renewables capacity across Iraq. A further 1GW of capacity will be delivered in the second phase.
Also in October 2021, a consortium of Norway's Scatec, Egypt's Orascom Construction and local company Bilal signed agreements to develop 525MW of solar capacity in Iraq.
The 525MW of PV solar capacity will be developed in the provinces of Babel and Karbala in southern Iraq. The value of the project will be about $500m.
In September 2021, France's TotalEnergies signed contracts worth $27bn for oil and gas and solar energy projects in Iraq, which will include the development of a 1GW solar plant.
Iraq revealed earlier this year that it is intending to develop 10GW of renewable energy sources by 2030.
Iraq is facing a major challenge to meet growing demand for power across the country. In 2018, the installed capacity of 15GW was significantly lower than the 23.5GW peak demand recorded during the year.
As a result of the shortfall, many areas of the country only have access to a few hours of electricity a day. According to the government, it is estimated that electricity shortages are costing Iraq's economy as much as $40bn a year
Energy & Utilities - Middle East and Africa Market, Outlook Report 2023.
This must-have report for industry players offers a thorough understanding of the latest developments, challenges, and opportunities in the region, supported by data, analysis, and expert insights.