Installed offshore wind capacity increased by 6.1GW in 2020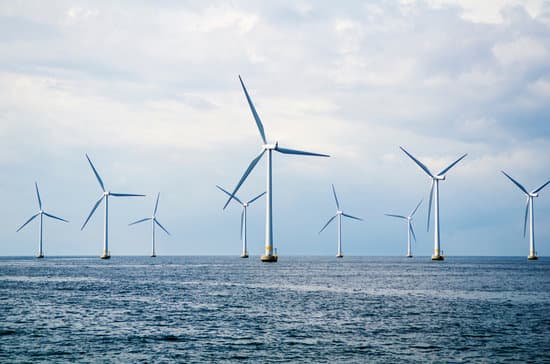 9 Sep 2021
The Global Wind Energy Council (GWEC) has revealed in its latest Global Offshore Wind Report that 6.1GW of offshore wind capacity was installed globally in 2020, the second highest year for new offshore installations despite disruptions caused by the Covid-19 pandemic
The Global Wind Energy Council (GWEC) has revealed in its latest Global Offshore Wind Report that 6.1GW of offshore wind capacity was installed globally in 2020, the second highest year for new offshore installations despite disruptions caused by the Covid-19 pandemic.
While the total installed capacity of 6.1GW was less than the 6.2GW installed in 2020, the new capacity still represents a significant rise from the 2.2GW of installed offshore wind capacity in 20216.
China led in terms of new installations for offshore wind in 2020 for the third year in a row, with more than 3GW of offshore wind connected in 2020.
The majority of the remaining new capacity offshore wind was installed in Europe, with the Netherlands accounting for nearly 1.5GW of additional capacity in 2020. Belgium was the next largest market for new offshore wind capacity in 2020, with 706MW installed.
The UK and Germany installed 483MW and 237MW respectively in 2020, making them the fourth and fifth largest markets for new installations in 2020. Both markets, however, recorded a slowdown in new installations in 2020.
In the UK, GWEC attributes the slowdown in growth due to a gap between the execution of projects in the Contracts for Difference (CfD) 1 and CfD 2 rounds. In Germany, GWEC put the slowdown due to unfavourable market conditions and a lower volume of short-term offshore wind projects in the pipeline.
In 2020, 1,005MW of offshore wind capacity was awarded globally through auctioning, of which 759MW was in the Netherlands and the remainder from China.
While the new awarded capacity was relatively low in 2020, GWEC revealed that more than 7GW of offshore wind auction/ tenders were launched in 2020, with 5.5GW of that through state-issued solicitations in New Jersey, New York and Rhode Island.
The rest of the auction/tender capacity was from Denmark, with 800-1,000MW, and Japan.
Cumulative wind installations
In its latest report, GWEC stated that the global offshore market grew on average by 22 per cent each year in the past decade, bringing total installations to 35.3GW, accounting for 5 per cent of the total wind power capacity at the end of 2020.
The UK remains in the top spot globally in terms of cumulative offshore wind capacity as of the end of 2020, while China has now overtaken Germany to become the world's second largest offshore wind market.
While the offshore wind market has achieved significant growth in recent years, GWEC explains in its report that much more new capacity is required on annual basis if targets set out in the Paris climate accord are to be achieved.
According to the report, 2,000GW of offshore wind capacity is required by 2050 to achieve net zero emissions by 2050 and maintain a pathway to the 1.5c global warming target.
In an exclusive interview with Energy & Utilities in May, Joyce Lee, Policy & Operations Director, GWEC, spoke about some of the markets which had the most potential for installing offshore wind in the coming years and what needs to be done if more wind capacity is to be installed and contribute to meeting the targets of the Paris Climate accord.
Want more Energy & Utilities insight?
Whitepaper: GCC energy transition, by Frost & Sullivan
Get insight and analysis on the investments required in transmission and distribution (T&D) infrastructure and technologies to ensure that GCC power sectors are equipped to deliver some of the world's most ambitious clean energy programmes.