Infinity Power joint venture finalizes Lekela Power acquisition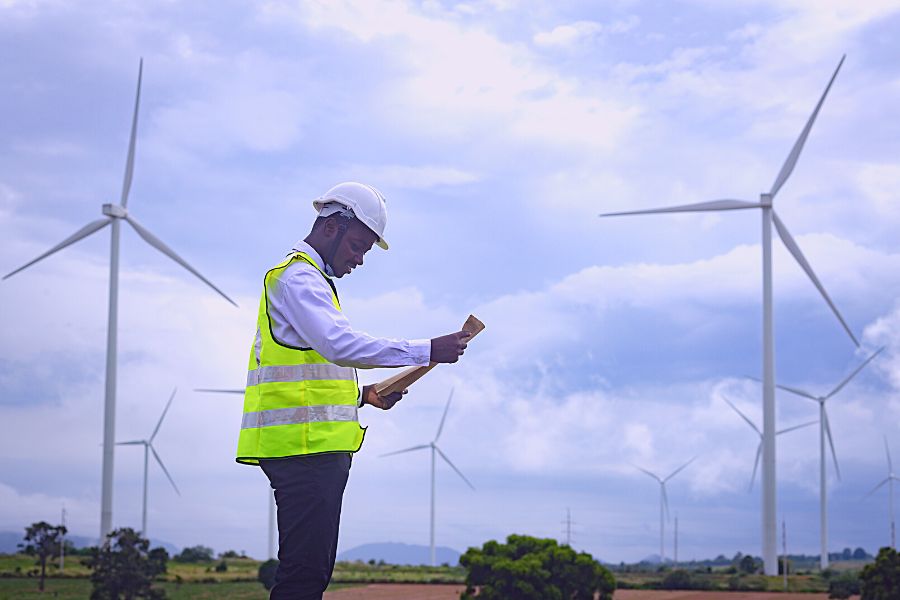 Masdar and Infinity joint venture acquires all shares of Africa-focused renewable power developer Lekela, finalizing a buyout started last summer, adding to companies' Africa portfolio; target to install 2 GW greenfield projects by 2025
Infinity Power, the joint venture between Abu Dhabi Future Energy Company Masdar and Egyptian company Infinity, has acquired all shares of Lekela Power, in a deal that makes Infinity Power one of the largest renewable energy companies in Africa.
The acquisition was announced late last month by Masdar.
Established in 2015, Lekela Power was previously owned by a consortium of Actis and Mainstream Renewable Power Africa Holdings, each having 60% and 40% shares, respectively.
Lekela Power currently operates wind projects with a total capacity of 1 GW in South Africa, Egypt and Senegal, and has projects under development with a total capacity of 1.8 GW in various stages of development according to a Masdar press announcement.
The transaction was funded through equity investment from shareholders and debt from Absa Corporate and Investment Banking (Absa CIB) and Mauritian Commercial Bank (MCB).
The main shareholders of the Egyptian company Infinity are the African Finance Corporation (AFC) and the European Bank for Reconstruction and Development (EBRD).
"Through our investment in Infinity Power, Masdar is able to extend its reach across Africa and support developing nations on their clean energy transitions," said HE Dr Sultan Al Jaber, UAE Minister of Industry and Advanced Technology, COP28 President-Designate, and Chairman of Masdar.
"This acquisition will give Infinity Power greater scale to deploy practical climate solutions that deliver measurable outcomes, in line with the COP28 objective of being inclusive, transparent, pragmatic, and results oriented," he added.
"Having successfully finalized the Lekela acquisition, we will build upon this milestone to reach our target of installing and operating 2 GW of greenfield projects by 2025," said Mohamed Ismail Mansour, chairman, Infinity Power.
"With this transaction, we have delivered on the promise made during COP27 of being the fastest-growing renewable energy company in Africa."
Infinity Power was established in 2020 to develop utility-scale and distributed solar energy and wind power projects in Africa. The company's total capacity of operational projects is 1.3 GW.
Africa's installed renewable capacity is expected to grow to 530 GW by 2040 from 54 GW in 2020, according to the International Renewable Energy Agency (IRENA), with solar PV rising to 340 GW and wind increasing to 90 GW.
Energy & Utilities reported last summer that a Masdar and Infinity Energy consortium was set to buy a majority stake in Lekela Power from private equity vehicle Actis. In 2020, E&U reported on the ground-breaking of a 250MW wind power project in the Jabal al-Zeit area of Egypt, the build, own, operate (BOO) West Bakr wind project being developed by Lekela.
Masdar, Infinity, and Hassan Allam Utilities signed an agreement in November last year on the sidelines of the UN climate conference (COP27) to build a 10 GW onshore wind farm in Egypt costing $11 billion, with its completion planned by 2030.
Energy & Utilities - Middle East and Africa Market, Outlook Report 2023.
This must-have report for industry players offers a thorough understanding of the latest developments, challenges, and opportunities in the region, supported by data, analysis, and expert insights.