Hydrogen High Speed Fueling Station launched by ADNOC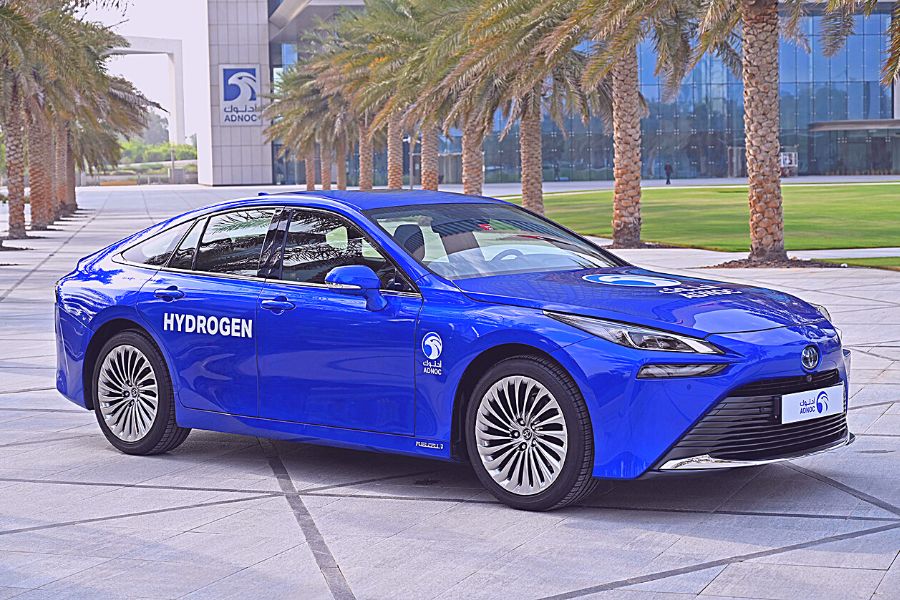 Located in Masdar City, pilot program will help ADNOC understand how hydrogen with high-speed refueling can best be used in mobility projects; vehicles required for testing were provided by Toyota and Al Futtaim Motors
ADNOC today this week that it has begun construction on the Middle East's first high-speed hydrogen refuelling station. The station, which is being built in Masdar City by ADNOC, will create clean hydrogen from water, using an electrolyser powered by clean grid electricity.
The station, currently under development in Masdar City, will support the UAE National Hydrogen Strategy. ADNOC Distribution will operate the station upon its completion later this year. A second station, in Dubai Golf City, will be fitted with a conventional hydrogen fuelling system. Previously, Dubai opened the Middle East's first hydrogen fuel station.
Partnering for long-term goals
ADNOC also announced a partnership with Toyota Motor Corporation (Toyota) and Al-Futtaim Motors to test the high-speed hydrogen refuelling station using a fleet of clean hydrogen-powered vehicles. The two companies will also provide hydrogen-powered vehicles to test the high-speed hydrogen refuelling station.
The pilot program will help ADNOC understand how hydrogen with high-speed refuelling can best be used in mobility projects to support the UAE's National Hydrogen Strategy, which aims to position the country among the largest producers of hydrogen by 2031.
According to a statement by ADNOC, the company has allocated $15 billion (AED 55 billion) to advance and accelerate lower-carbon solutions, investing in new energies and decarbonization technologies to reduce its carbon intensity by 25% by 2030 and enable its Net Zero by 2050 ambition
Why hydrogen?
HE Dr. Sultan Ahmed Al Jaber, Minister of Industry and Advanced Technology and ADNOC Managing Director and Group CEO, said: "The need to reduce carbon emissions to address climate change is clear and urgent…. We are making robust investments to be a supplier of choice for the clean energies of tomorrow. Hydrogen will be a critical fuel for the energy transition, helping to decarbonize economies at scale, and it is a natural extension of our core business."
Hydrogen has the highest energy per mass of any fuel and emits no CO2 when burned. Compared to electric vehicles that rely on energy stored in batteries, hydrogen gives vehicles a longer driving range and quicker refuelling times.
Background
Energy & Utilities reported last year that a South Korean consortium had been chosen to build a $1 billion green hydrogen and ammonia plant in Khalifa Industrial Zone Abu Dhabi (Kizad).
This month, a report by Energy & Utilities revealed that the National Hydrogen Strategy had been approved by the UAE's cabinet ministers. This initiative would position the UAE as a producer and exporter of low-emission hydrogen.
David Haziri contributed reporting
Energy & Utilities - Middle East and Africa Market, Outlook Report 2023.
This must-have report for industry players offers a thorough understanding of the latest developments, challenges, and opportunities in the region, supported by data, analysis, and expert insights.